Culture, diversity and inclusion
At DWP Digital you'll discover a culture that values work-life balance, with flexibility offered on how and where you work.
We have vibrant city centre hubs and technology that allows mobile and remote working, as well as digital channels like messenger apps and video technology that enable us to communicate in different ways.
We're inspired by our social purpose, and as such our DWP Community 10,000 volunteering initiative gives colleagues the opportunity to experience obstacles faced by our customers on a daily basis, through practical, hands-on help or offering our skills to make a difference.
We're encouraged to engage with our professional communities at events to share best practice, develop our skills and continue our learning.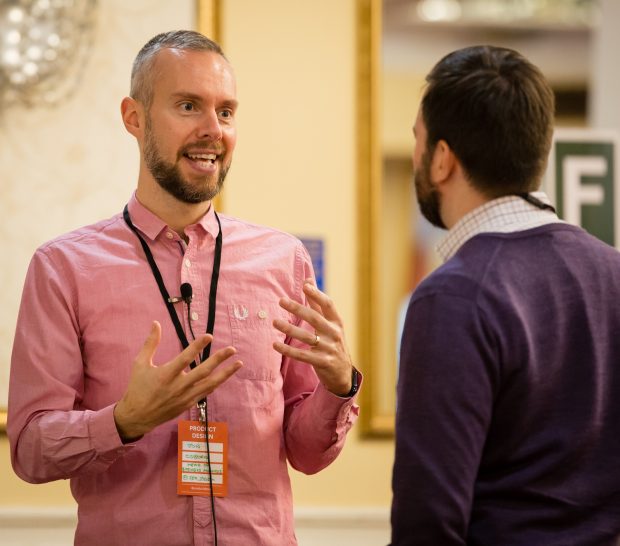 Diversity and inclusion
At DWP Digital, we celebrate diversity in the workplace. It makes sense not just from an equality point of view, but also from a business perspective. Almost everyone in the UK will be our customer at some point in their life, so it's only right that our workforce represents the people we're serving.
Our many networks and forums offer support to colleagues in minority groups and demonstrate our commitment to diversity and inclusion.
We're also committed to redressing the gender balance in digital roles. By 2020 we hope to have increased female representation of technical subject matter experts in DWP Digital to 30%.
We're taking practical steps to make our organisation more reflective of the community we serve and truly embrace diversity and inclusion. Every day we take a step closer. We support important days in the diversity calendar and we have a number of networks to support minority groups.
We celebrated Disability Awareness Day in July, when Maggie shared her personal story with a little help from my friends. We have some great policies to support disabled employees including learning and development programmes and a number of network groups.
We support the development of local Black, Asian & Minority Ethnic (BAME) networks across the country and take part in the wider Civil Service Race Forum. We're making progress all the time, for example we are currently working on creating a more diverse pool for interview panels at senior grades.
Last March, Kevin blogged about why it's important to celebrate dates in the diversity calendar and why he was celebrating the International Day for the Elimination of Racial Discrimination.
In DWP Digital we really champion LGBT* inclusion. We have a DWP-wide LGBT* network for colleagues- DWPride- which works to raise awareness of LGBT* issues.
Our colleagues Shelley and Rachel were recognised for their work championing LGBTI inclusion when they were shortlisted for the Civil Service Diversity and Inclusion award. Rachel blogged about the importance of people feeling relaxed and happy in their work environment, and Shelley's blog Pride in our work has been read more than 5,000 times.
We've also done loads to improve gender parity in DWP Digital. Our Women in Digital event in June saw us partnering with tech industry leaders and our own Women in Technology group champion Sue Griffin has written several blog posts about why we're committed to redressing the gender balance in digital roles. We also take part in important campaigns such as International Women's day, and we recently supported Ada Lovelace day with our 'Inspired by Ada' campaign, when Fivi shared the importance of female role models in the digital space and Gemma posted Ada and me: what we've got in common
We also have some great policies in the Civil Service that support people with caring responsibilities. We're committed to promoting flexible ways of working; this allows our business to operate efficiently while enabling employees to maintain a healthy work-life balance.
Our technology allows us the independence to log on from mobile devices and access our networks. We also have a number of digital channels that allow us let us to communicate in different ways, from messenger apps to video technology. So, lots of ways to support colleagues who have caring responsibilities.
Looking after our colleagues is our number one priority and something we're passionate about addressing. We have a dedicated team of colleagues championing health and wellbeing, toolkits for managers and their teams and some great policies to support colleagues.
We want to take mental health out of the shadows in the workplace, so that our people have the help and the tools they need to increase their mental wellbeing. We're also helping to raise awareness of mental health issues by supporting campaigns such as 'Time to Talk' and 'World Mental Health Day'.
Health and wellbeing is something we take very seriously.