Business Services
Planning, sharing our story and ensuring skilled resources
Join our Business Services practice
Our practice brings together the key business services which enable DWP Digital to focus on delivering critical IT services for DWP and its customers.
The scope of the practice is broad. It ensures that DWP Digital and its functions are: planning effectively;
have engaged and skilled resources; have access to the right level of information and tools; and are able to effectively measure and track the delivery of successful outcomes.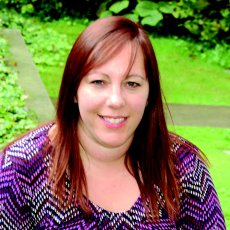 RACHEL, CONTENT WRITER, DIGITAL ENGAGEMENT
"I write about how my colleagues in DWP Digital are transforming services to help millions of people. Sharing these stories demonstrates how we work, what motivates us and what our organisation's culture is like. I'm particularly passionate about raising awareness of diversity and inclusion issues."
Work on things like...
Services which provide the building blocks to enable successful delivery of the DWP Digital strategy.
We enable excellence and ensure that DWP Digital is focused on outcomes and value.
Our members are responsible for developing and tracking delivery plans, unblocking dependencies and supporting the operating environment in DWP Digital.
Community
Our practice members share a passion for delivering excellence.
You'll have the opportunity to develop skills as part of a professional community which is acknowledged as best in class.
Our roles
We have exciting roles including: Business Manager; Business Planning Manager; Business Reporting, Risk and Audit Manager; Digital Portfolio Manager; Digital Capability Manager; Digital Engagement Manager; Creative Production Manager, Digital Service Assessor.