Sapna's journey to digital
Sapna has worked in DWP for five years, recently moving to DWP Digital for a career in tech. She started her journey in DWP as an admin officer in Bereavement Service, and is now doing a two-year apprenticeship in DevOps Engineering.
Shaping my career
The pandemic made me realise the impact technology could have on our lives. People turned to technology for everything from home schooling to online shopping.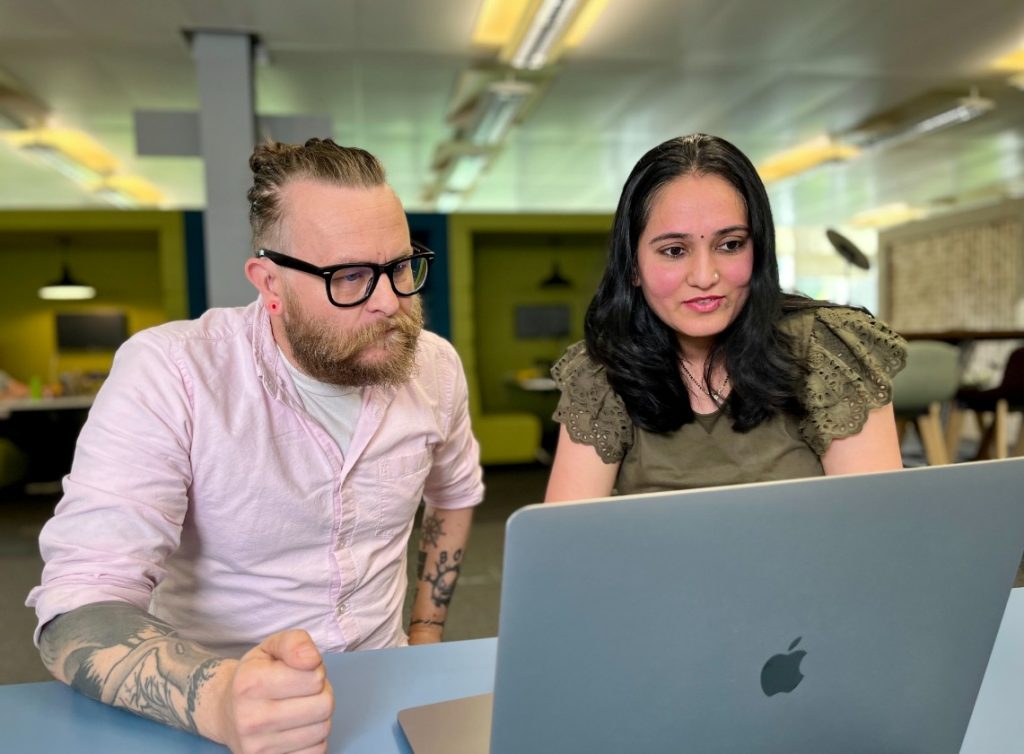 Like a lot of people, it was a turning point for me, and I wanted to learn more about the industry and the roles available. I started online training courses on learning portals such as Udemy and Pluralsight to increase my knowledge of cloud technologies, continuous integration, and deployment. 
Then I saw the DWP Digital Level 4 DevOps Engineer Apprenticeship program, which offered great support with a dedicated 18-week online bootcamp. I had countless opportunities to learn from industry leading experts about new technologies, which was a great experience for me. In addition, I learned about different coding languages such as Python and Ruby, as well as tools and technologies like Kubernetes, docker, AWS, and GIT. It gave me an opportunity to work in different areas of the business, such as agile, software development, testing and product delivery.   
Developing long-lasting improvements
My latest piece of work as part of my apprenticeship is working with AWS, building a new application to ensure better admin access for our users. I will be presenting the app alongside my team this month to showcase the work done to other DevOps engineers.  
Once the application has been presented it will be my responsibility to maintain it, which I am very excited about. There is a large community of apprentices here at DWP Digital who provide each other with support and knowledge during our learning.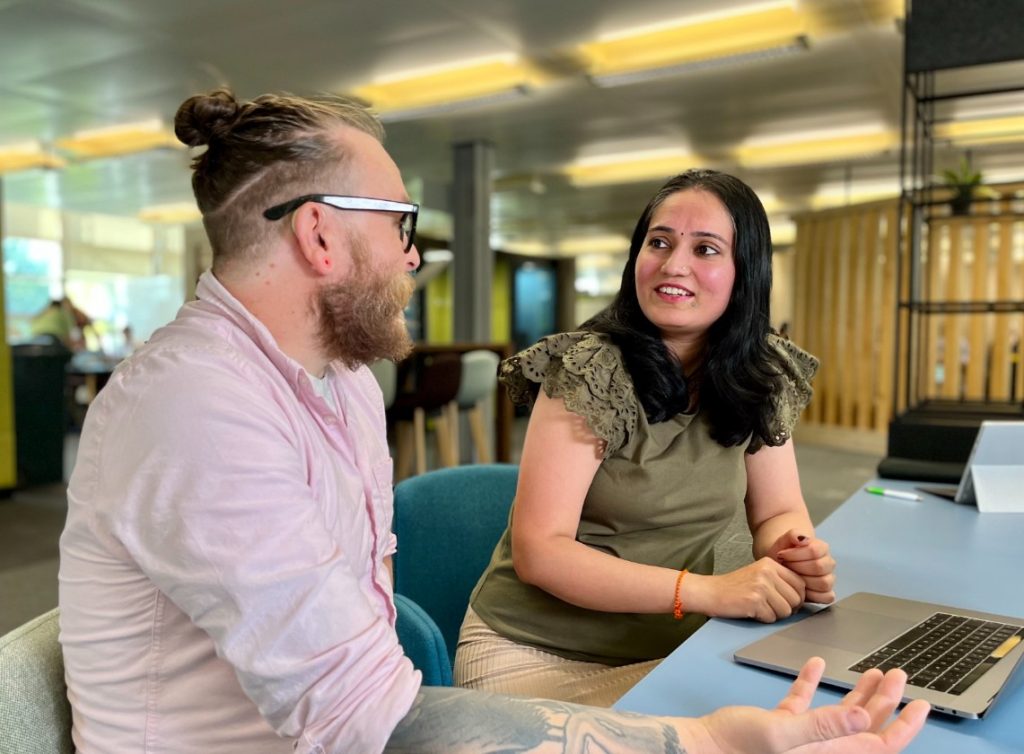 A supportive community
Being part of the apprenticeship community at DWP Digital has been invaluable to me. From checking in with each other and sharing ideas to supporting each other's projects, DWP Digital has provided me with a strong network during my apprenticeship.  Being part of the network has a social element too and the apprentices from my bootcamp often meet up and stay in touch during the programme.  
We get access to an academic placement coach during our apprenticeship. The coaches provide us with support, guidance and advice during our apprenticeship studies. My coach will often tell me don't think it's hard, it's just new. 
DWP Digital also provides opportunities to explore areas of work that you may be interested in through the expression of interest scheme. I have found in my role that your wellbeing is really taken care of too. As a mum of 2 toddlers flexible working, and the general support I have received, helps me to maintain a good work life balance. 
Looking to the future
I'm really looking forward to the next twelve months of my apprenticeship, as I have grown in confidence and knowledge over the past year.  My next piece of work will be building up a portfolio to submit at the end of year two.  I'm excited to see all my work come together, and hopefully continue my career in tech with DWP Digital.  
If you're looking for a new career path and want to get into a role in tech, subscribe to our newsletter for the latest apprenticeship vacancies straight to your inbox.