Launching my IT career at DWP Digital
Rachel Winstanley joined DWP Digital on the Digital Data and Technology (DDaT) Civil Service Fast Stream programme. The scheme gives people the chance to get to know and understand DDaT professions quickly, so that they can decide on a specialism.
For the first year of Rachel's Fast Stream placement, she's been working as a technical architect in the Leeds Universal Credit (UC) team.
"I've been fortunate to work on a range of projects over the last year," she says. "When I first started, I was able to join a team working on discovery for a project to migrate customers from legacy benefits onto UC.
"This was a brilliant experience that allowed me to throw myself into an agile team and try out a variety of roles, including business analyst, delivery manager and service designer. As we were a small team, I was able to help influence the end design – something I hadn't expected to be able to do in my first year.
For the second half of her placement, Rachel started specialising in a more technical role, working with a variety of Leeds UC teams to help design their technical architecture. She also had the opportunity to lead on a project that combined technical expertise and user research. This led to her advising on improvements to the Leeds development pipeline.
"I thrived in this opportunity," she says, "it allowed me to build confidence in my technical knowledge. And it helped me gain a sense of what technical roles I may be interested in longer-term."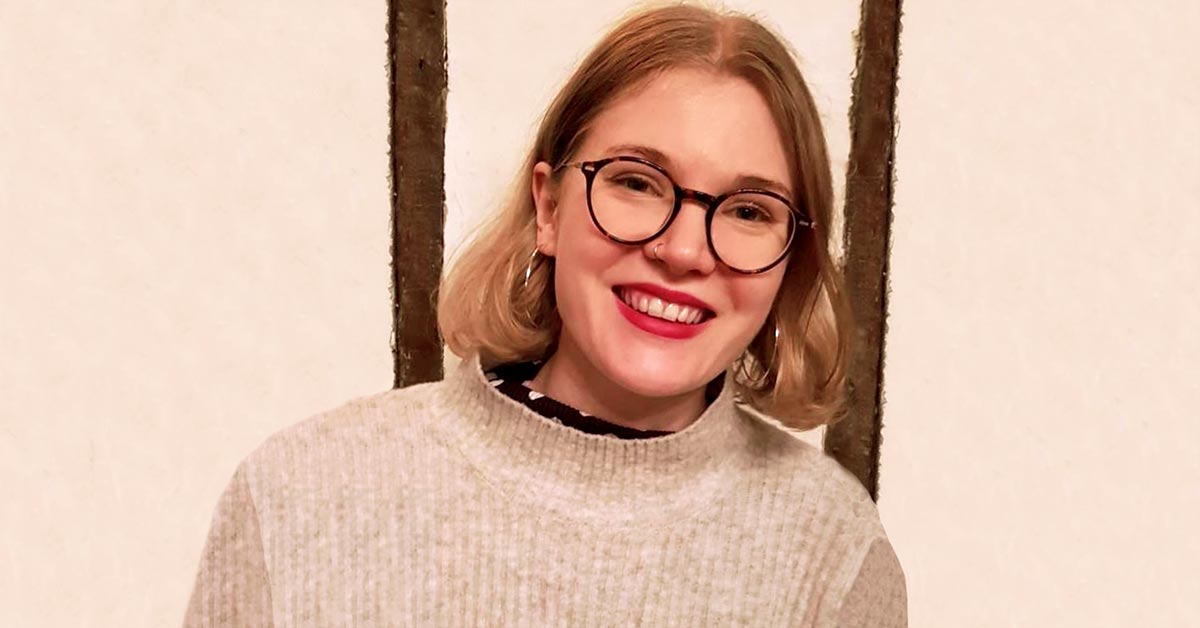 Having a positive impact on society
For Rachel, one of the best parts of working in DWP Digital is seeing how much her work impacts on people's lives.
"It's easy to become focused on your personal development," she says, "as opposed to the impact your work can have on citizens. So this is a great place to remind you of the positive effect you can have on wider society."
Working on the migration project, Rachel got to see first-hand how vital the work her team does is for UC customers.
"When we designed the process, every discussion was focused on what the impact would be on the claimant, taking into consideration that claimants were often scared about a move to UC.
"I was delighted that I got to run a workshop shaping the user needs we had developed into a defined journey. This helped to validate that our process would work for claimants and not just for us."
Another highlight of Rachel's placement has been the culture of DWP Digital, which has helped her find her feet rapidly.
"Initially, I was concerned about how technical the placement would be, especially as I was coming from a non-technical background. However, everyone I've worked with has been more than willing to take the time to teach me concepts and support my development.
"The amount I've learned has exceeded my expectations, because of the invaluable support from my team."
Rising to the challenge
Digital teams in government tend to have a relatively flat hierarchal structure. This approach was new to Rachel, but it's been a great experience.
"Regardless of my job title, or level of experience, I'm always encouraged to get involved in teams and work. I feel really lucky that I've had more ownership of projects than lots of other first-year fast streamers."
The flat structure, and supportive, inclusive culture has also meant that Rachel's been able to work with everyone from apprentices to Senior Civil Servants, in an environment where everyone's opinions and contributions are valued.
"This culture has really helped build my confidence," says Rachel. "When I complete the placement in two years, I'll definitely consider re-joining the team, if there is a role for me."
Adapting to new ways of working
With the start of lockdown, Rachel was initially worried that she wouldn't be able to get as much out of the second half of her placement. But after the first few weeks of the team finding their feet virtually, she realised that she didn't need to worry at all, and the collaborative culture carried over to working from home.
"If anything, I was able to be more autonomous in projects than I otherwise would have been. I was fortunate to have a brilliant line manager who checked in with me most days, and made sure I always had work to do."
Building a career with purpose
"I've learned so much in my year working for UC," Rachel says. "I started this placement with no real technical knowledge. Now, I can confidently contribute to discussions about technical requirements, and have an opinion on the best way forward.
"I've also gained a really good understanding of user-centred design principles, both of which will help me  in whatever role I end up in."
For any incoming fast streamers to DWP Digital, Rachel's advice is to throw yourself into every opportunity and don't be afraid to ask questions.
"Everyone I've worked with over the last year has been more than willing to support me. They were happy answering any questions I had no matter how simple, as well as encouraging me to work in any project that might help my development."