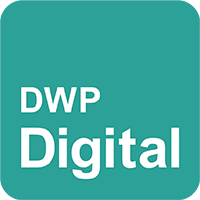 Big Data Engineer
BPDTS Ltd
| | |
| --- | --- |
| Reference | BPDTS 111.19 |
| Location | Leeds |
| Salary | Up to £49,337 |
| Work hours | 37.5 hours per week |
| Employment type | Permanent |
| Job benefits | Our flexible benefits package includes employer pension contributions of up to 10%, a performance related annual bonus of up to 10%, and lots more. |
| Closing date | 20 June 2019 |
Job description
Do you want to be part of something really big?
Do you have expertise in Big -Data Pipelining in the Cloud ?
Are you Proficient in Hive /Hadoop Stack, Python or Scala?
Are you ready to be part of an epic digital transformation?
We currently have a Data & Analytics community of 80 Engineers and we are looking for additional Big Data Engineer with expertise in data pipelining in Cloud/Cloudera. You'll help us to take raw data and land it so that DWP can shape real change to products and services used by millions.
About you and the role
BPDTS Ltd is an organisation that provides dedicated services to the Department for Work and Pensions (DWP). Our Data & Analytics Community works together with experts at DWP Digital we're reshaping the digital landscape of UK government. Our people, our biggest asset, use their expertise to help build secure and intuitive digital services used by million of UK citizens.
Our aim is to help DWP accelerate data-driven decision making. We're doing this by establishing a centre of excellence for data and analytics to become a partner of choice.
We use cutting-edge data engineering, science and visualization techniques and a full range of innovative technologies to uncover relationships, test hypothesis, experiment, iterate and innovate at pace.
As a Data Engineer for Big Data you will be responsible for developing accurate, efficient data solutions which meet customer needs to agreed timescales.
You'll ensure the stability, robustness and resilience of the products you design and build and be in a position to affect changes to those products where necessary.
You'll maintain and support continuous improvement of data engineering standards and engage with stakeholders at all stages of the data engineering lifecycle, from pre-feasibility/discovery through to delivery. You will provide leadership to develop junior data engineers and provide technical guidance alongside other data engineering functions for customers.
Here's DWP Digital Group's Tim talking about Big Data:
What are we looking for?
To be successful in this role candidates should be able to demonstrate:
You have experience on delivering data processing pipelines in a cloud or on premise environment (distributed ETL and machine learning), using Hadoop to support high volume, complex and distributed datasets; including creating and maintaining data pipelines, data streaming, working with large sets of unstructured and structured data and creating curated datasets for end users
You have experience of developing data solutions on Oracle, Cloudera or Horton Works platforms
You can quickly comprehend and convert business requirements into technical solutions
Your Tech
SQL (E.g. Spark, Hive)
Streaming (Spark, Kafka, Kenesis)
Python, Scala
Hadoop Ecosystem (HDFS, Oozie, DFSAdmin)
Git, Github, GitLab
Unix
Desirable Skills/Experience
Ideally you'll have knowledge of Core Java Spark / Kafka /  NoSQL (eg Hbase, MongoDB, Cassandra) / Sqoop / Flume / Python
An ability to quickly comprehend and convert business requirement into technical solutions and deliver using Agile and waterfall project management methodologies.
Strong communication skills (both oral and written) and the ability to work effectively in a multi-disciplinary team environment with a proven ability to learn new skills and techniques
Experience of delivering using Agile and Waterfall project management methodologies.
Where will you work?
You'll join us in our easy-to-reach digital hubs in Leeds. Our longest established hub, Leeds is home to some of our most high-profile and high impact projects. We provide the latest tech and tooling and foster a collaborative culture to help our agile, multi-disciplinary teams think big and try new things.
We have the best of the city on our doorstep including great shopping and lunch options – we like to step out to our neighbours over at Kirkgate Market for some streetfood for a treat. We've also got a great restaurant and coffee shops on site plus great facilties like a swimming pool and a dentist.
We are an equal opportunity employer and we welcome applications regardless of age, gender, race or sexuality.
What is our offer?
We'll reward you with a very competitive salary of up to £49,337 dependant on level of expertise
You will be eligible for a pension with employer contributions of up to 10%
We can offer you a performance-related annual bonus of up to 10%
We'll help you balance your life and work
We'll give you a generous leave allowance, with the option to buy and sell extra days
We also offer much more as part of a flexible benefits package – including a cycle to work scheme and lots of family friendly perks – which can be tailored to your lifestyle.
Building our future
We believe the work we do really matters, so we're serious about investing in you. You'll have access to a huge suite of training and learning opportunities to complement the new skills you'll acquire on the job. You'll get the chance to share knowledge with colleagues from across our digital communities, and to grow your skills through our coaching and mentoring programmes.
For further information and to start your application click Apply. You will need to register your CV and add a supporting statement on our online application portal.
Please contact tia.nicholas@dwp.gov.uk if you require any additional details or you'd like a chat.