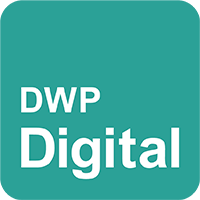 IT Service Manager
Department for Work & Pensions
Reference
54249
Number of vacancies
1
Location
Newcastle-upon-Tyne
Salary
Up to £33,448
Work hours
37
Employment type
Permanent
Job benefits
A brilliant Civil Service pension with employer contributions worth over 27%, generous annual leave, flexible working, great work life balance and lots more.
Closing date
2 July 2020
Job description
DWP. Digital with Purpose.
We are looking for an IT Service Manager to join DWP Digital's growing community of experts. Our people work on projects with the potential to improve the way millions of people interact with government every day, on a scale and with a purpose unmatched anywhere else.
We're living in extraordinary times, with unprecedented need for DWP products and services in our communities. So it's never been more important for us to hire people like you, with the expert skills and values we need to power a once-in-a-generation digital transformation of government products and services.
Duties. Work. Projects.
As a Service Manager, you'll know your way around key areas like incident management, problem management and effective management of services.
You will be a key member of the live service team which sits within our multi-award-winning Intelligent Automation Garage. IAG oversee and manage the running of all live automations developed using the latest in RPA, AI and Machine Learning.
Find out more about IAG here: https://careers.dwp.gov.uk/digital-channels/
Our IT Service Managers ensure DWP minimise disruption to our users whenever we make changes or release new features. Working in a team of Service Managers you will liaise closely with Product Owners, Infrastructure Engineers, DWP technical resolver groups, DWP ITIL Management experts and Service Transition Management teams.
If your core expertise lies in the analysis and translation of operational requirements, troubleshooting, incident management and problem resolution then we think this role will be perfect for you.
What skills, knowledge and experience will you need?
• You have previous experience and knowledge of Service Management Framework (ITIL).
• You have experience of independently supporting and maintaining products.
• You can analyse and resolve complex issues, enlisting support and escalating where appropriate to relevant IT service functions.
• You have the experience of producing the relevant reports in a standard format in agreed timeframe.
• You can coordinate activities for major and business critical events, using effective communication and stakeholder management skills.
Where you'll work ?
You'll join us in our brilliant digital hub in Newcastle -upon-Tyne.
Find out more about our hubs here: https://careers.dwp.gov.uk/our-locations/newcastle
We also have all the tools and tech we need to enable our people to work flexibly, and many of us are working remotely at the moment due to COVID-19. Responsible for welfare, pensions and child maintenance policy, DWP transacts around £170 billion in payments each year, operates out of more than 800 locations and has over 84,000 employees.
We are an equal opportunity employer and we welcome applications regardless of age, disability, gender, race or sexuality.
Development. Wages. Perks.
In return for your skills we offer competitive salary up to £33,448, a brilliant civil service pension with employer contributions worth over 27%, and a generous leave package.
We also have a broad benefits package built around your work-life balance which includes:
• Flexible working.
• Family friendly policies.
• Volunteering and charitable giving.
• Discounts and savings on shopping, fun days out and more.
• Interest-free loans to buy a bike or a season ticket, so it's even easier for you to get to work and start making a difference.
• Sports and social activities.
• Professional development, coaching, mentoring and career progression opportunities.
CLICK APPLY for more information and to start your application. If you want to talk about this opportunity before you apply contact me via suchitra.govindarajul@dwp.gov.uk