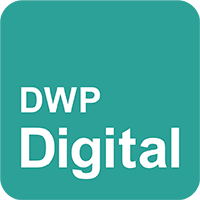 Lead Agile Programme Manager – Data Analytics
Department for Work & Pensions
| | |
| --- | --- |
| Reference | 25804 |
| Location | London or Newcastle |
| Salary | Up to £80,522 |
| Work hours | 37 |
| Employment type | Permanent |
| Job benefits | In addition to salary there is a very competitive pension, a generous annual leave allowance, great work/life balance include flexible working, family friendly policies and much more. |
| Closing date | 3 December 2019 |
Job description
If you're creative and curious to learn, want to be empowered to make decisions and challenge the norm, and want to bring BIG ideas to a MASSIVE digital challenge then you'll love it here. And we'd love to hear from you.
We're looking for a Programme Manager with deep knowledge and experience of Agile to join our growing community of experts and become a key part of one of the biggest and highest-profile digital transformation programmes in the world.
As a Lead Agile Programme Manager, you will work at the centre of our trailblazing, Data & Analytics Agile Programme Team.
You will oversee the delivery leadership of a number of Data & Analytics related products and lead the individual Agile Delivery Managers attached to these products. You will ensure that the wheel of each of these co-dependent products continues to turn at the right pace, and that we achieve our goals by using the right tool or method from your Agile kitbag.
In DWP Digital we are diverse, we lead in driving change, we want you to be yourself at work, and we champion that every day. Come join us!
You and your role
You will be supporting several teams who cover a very diverse remit, all of whom are working to make our Digital services more data-driven.
You will be the lead in supporting engagement and co-ordinate delivery with other Change programmes – you are the focal point for this team. Your delivery managers will look to you, and you will remove barriers and clear the road ensuring delivery.
We need your skills and expertise and we'll repay the favour by giving you exposure to working alongside Digital Performance Analysts, Data Scientists, Data Engineers, Software Engineers and the wider Engineering community.
Your role will be wide reaching and you'll touch areas such as counter fraud and error compliance, helping reduce costs and differentiating services based on users needs.
We'll also give you the tools you need to do the job right – Hybrid Hosting, Machine Learning, Data Visualisation, Big Data Processing, Microservices, the list is endless and you'll have all of the latest technologies at your fingertips. These are exciting times to be part of Digital.
You should have experience in a number of varied and challenging environments. Shorter term appointments in a number of areas would be more beneficial than one area for a prolonged period of time. We're looking for depth of experience over length of experience.
This is a real opportunity. Our Agile Delivery Managers will model and mould future ways of working, taking us from having teams that deliver services to teams that own and deliver outcomes without fear of failure.
If you're anything like us you'll be proud to say you work in DWP Digital. And like us you'll believe in the transformational power of technology to help people across the UK, including some of the most vulnerable in society, achieve better outcomes.
What are we looking for?
You have managed multiple projects that include significant digital delivery.
You've managed multiple agile deliveries that include in-house software development and product design.
You've managed one or more complex programmes that are predominately involved in the orchestration between multiple agile teams and with external dependencies
You have experience managing a live technical support team
You understands ITIL service management and is able to integrate agile delivery with change, release and support processes.
Where you'll work
You'll join us in one of our brilliant digital hubs in London or Newcastle. The twin homes of our Data & Analytics team, these are modern, vibrant workplaces designed for and by members of our digital community. We provide the latest tech and tooling and foster a collaborative culture to help our agile, multidisciplinary teams think big and try new things.
Find out more here: https://careers.dwp.gov.uk/our-locations/
We are an equal opportunity employer and we welcome applications regardless of age, gender, race or sexuality.
Our Offer
In return for your skills we offer competitive salary up to £80,522, a brilliant civil service pension, and a generous leave package.
We also have a broad benefits package built around your work-life balance which includes:
Flexible working and family friendly policies
Volunteering and charitable giving
Discounts and savings on shopping, fun days out and more
Interest-free loans to buy a bike or a season ticket, so it's even easier for you to get to work and start making a difference
Sports and social activities
Learning and career development, coaching and mentoring
And lots more
If you want to discuss the role with us please contact me via andrew.renton@dwp.gov.uk
For further information and to start your application on Civil Service Jobs click apply now.