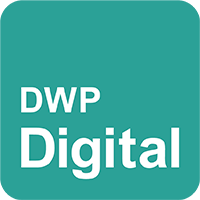 Lead Enterprise Architect
Department for Work & Pensions
Reference
74773
Number of vacancies
5
Location
Blackpool, Leeds, Manchester, Newcastle AND Sheffield
Salary
£60,740 — £80,000 per annum
Work hours
37 per week (flexible working)
Employment type
Permanent
Job benefits

We have a broad benefits package built around your work-life balance which includes:
• Flexible working
• Family friendly policies
• Volunteering and charitable giving
• Discounts and savings on shopping, fun days out and more
• Interest-free loans to buy a bike or a season ticket
• Sports and social activities
• Learning and development, including coaching, mentoring, qualifications and accreditation
• Career progression opportunities and lots more

Closing date
2 November 2020
Job description
DWP. Digital with Purpose.
We're looking for a Lead Enterprise Architect to join and lead DWP Digital's growing community of experts.
DWP is on an ambitious trajectory to become a Digital delivery organisation that provides a much more joined up, efficient, tailored, self-service Digital experience for our agents and customers.
There are several competing tensions at play including rising demand for our existing services; urgent needs to introduce new services; against a background of significant continued downward pressures on operating expense; considerable legacy of technical & process debt to be eliminated.
DWP Enterprise Architects are a small team of senior architects, who are leading the definition, and implementation of a multi-year Digitalisation strategy.
We are implementing timeless EA principles using a modern evolutionary approach; doing 'just enough architecture just in time' in collaboration with cross-functional agile teams; to both implement & evolve the EA model.
Duties. Work. Projects.
You're a leader and will be part of a small core team of Enterprise Architects helping to drive strategy and grow the next generation of DWP technical leaders.
You're a leading voice in Enterprise Architecture, a recognised expert and advisor and will be supporting the Head of Enterprise Architecture in clearly promoting the vision, goals and strategy of enterprise architecture outside of the architectural community in non-technical terms.
You have the experience of complexity and scale to be able to understand DWP ecosystems. You'll shape how we work and build the capability of our practice, while driving DWP's tech strategy forward across lines of business and shared platforms.
DWP's strategy is to enable customer self-service and automate wherever possible, and to better connect our services to support those with complex needs. You will be able to contextualise and implement the latest, emerging thinking within DWP.
You'll have real impact in this role. You will drive the creation of reusable enterprise application services and their adoption and exploitation across DWP policy areas. You will create more joined up citizen and agent services and maximise business efficiency, creating better outcomes for the millions of people that access our services.
Click this link to read all about one of our Enterprise Architects experience of working here at DWP Digital.
What skills and experience are we looking for?
You should be able to demonstrate the following:
• Delivering business and IT application transformation in large scale corporate environments – including shaping strategy; communication to large technology/business audiences; multi-million pound business case development and transformation & roadmap planning
• Leading technical design of varied, complex business critical technology solutions in organisations of blue-chip corporate –or central government – scale & complexity
• Influencing senior delivery and technology major programme stakeholders a large scale corporate environment; such as Product Owners, IT & Transformation delivery directors, CIOs; Lead Solution & Technology Architects & Lead Engineers
• Hands-on agile architecture leadership in multi-disciplinary delivery teams; pragmatically adopting, adapting & applying architecture design and modelling approaches to deliver evolutionary architecture at significant enterprise scale
• Shaping and governing technology initiatives, projects, programmes and portfolios in a large, complex regulated corporate environment; including presenting to, and membership of, formal IT/Finance governance boards
• Comprehensive knowledge of past and current large-scale application and integration technologies & architectures and their real-world implementation considerations; gained through a progressive career rooted in hands-on development, systems engineering & architecture delivery roles.
Where will you work?
You'll join our team with a base office at one of our Digital Hubs at either Blackpool, Leeds, Manchester, Newcastle OR Sheffield.
We have the tech and tools we need to enable our people to work flexibly, and many of us are working remotely at the moment due to COVID-19.
Please note – as C-19 restrictions ease, frequent travel to other DWP Digital hubs around the country will be required for this role plus an expectation that you will represent DWP Digital at events.
Please click this link to have a look here to find out more about what is on offer at each site.
We're the UK's biggest government department with over 80,000 diverse and brilliant people on our team. We are an equal opportunity employer and we welcome applications regardless of age, gender, race or sexuality.
We provide the latest tech and tooling and foster a collaborative culture to help our agile, multidisciplinary teams think big and try new things. You will work alongside people who care passionately about public service, making a difference and delivering for our customers.
CLICK APPLY for further information and to start an application on Civil Service Jobs.
If you have any questions of you want to discuss the role before you apply get in touch via danny.winch@dwp.gov.uk
Check out some tips for getting hired here at DWP Digital via here and also this link