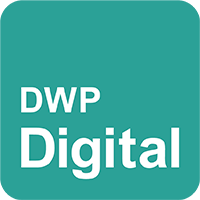 Security Monitoring Lead
Department for Work & Pensions
Reference
69880
Number of vacancies
1
Location
Leeds, London OR Manchester
Salary
£49,171 — £59,589 (NATIONAL) - £64,656 (LONDON)
Incentive compensation
Please note that this post also currently attracts a Recruitment and Retention Allowance of £5,500 per annum.
Work hours
37 per week - Shift patterns on a rota basis. Plus, expected to work as part of an on call rota
Employment type
Permanent
Job benefits

We have a broad benefits package built around your work-life balance which includes:
• Flexible working
• Family friendly policies
• Volunteering and charitable giving
• Discounts and savings on shopping, fun days out and more
• Interest-free loans to buy a bike or a season ticket
• Sports and social activities
• Learning and development, including coaching, mentoring, qualifications and accreditation
• Career progression opportunities and lots

Closing date
28 September 2020
Job description
DWP. Digital with Purpose.
We're looking for an experienced Security Monitoring Lead to work in the Department's Cyber Resilience Centre (CRC) and play a vital role in securing the DWP IT Estate.
The Cyber Resilience Centre provides support 24 hours a day, 7 days a week and as result monitoring team members will work shift patterns on a rota basis. You would be expected to work an appropriate pattern that allows maintaining regular contact with team members and attend meetings and host 1-2-1s within that shift pattern.
Please note that you may be expected to work as part of an on call rota, with occasional out of hours working and will include travel to different DWP sites and Government agencies with occasional overnight stays.
You will be part of an innovative and service oriented team working across DWP, other government departments and private sector partners, to build capability, detect malicious behaviour, to respond quickly to emerging online threats and to actual or potential compromises to information assets and reputational damage caused.
Duties. Work. Projects.
Ensuring that DWP service delivery is not affected as a result of potential malicious activity from either internal or external threat actors, you will be aiding the team to operate in a dynamic environment at the forefront of the Department's cyber protection capability.
Leading and developing an innovative and service-orientated team of Analysts, you will collaborate with internal abuse/counter fraud and other stakeholders across CRC and in the wider security community to ensure an effective response to alerts and risks as they are identified.
What skills and experience are we looking for?
You will be able to demonstrate:
• Proven track record in cyber security, with strong experience of leading and coaching a team of analysts working across a broad SIEM tool set to detect malicious activity on the IT Estate.
• Experience of the latest adversarial techniques and security threats thereby ensuring a robust response to new threats and attack vectors.
• Experience of working within the confines of relevant legislation and how it applies to cyber security and digital forensics activities.
• Proven experience of analysing security alerts, assessing risk and managing and developing a team.
• Extensive knowledge of the cyber environment, including knowledge and experience of the breadth of threat actors, depth of threat vectors available and capabilities to respond to attacks.
• Experience of using security response tools and to mitigate any attacks from threat actors.
• Experience of device and audit logging standards and how these support effective security monitoring and response capabilities.
• Evidence of delivering at pace with the ability to prioritise conflicting tasks with the resources available.
• Experience of maximising security resources, access and tools in support of counter fraud activity for a digital service.
Where will you work?
You'll join our team at one of our digital hubs in either Leeds, London, OR Manchester.
We also all have the tech and tools we need to enable our people to work flexibly, and many of us are working remotely at the moment due to COVID-19.
Also, check out this link as Leeds and London are the homes to the GDS Academy, user experience lab and UX command centre.
We're the UK's biggest government department with over 80,000 diverse and brilliant people on our team. We are an equal opportunity employer and we welcome applications regardless of age, gender, race or sexuality.
CLICK APPLY for further information and to start an application on Civil Service Jobs.
If you have any questions of you want to discuss the role before you apply get in touch via cheryl.carter1@dwp.gov.uk
Check out some tips for getting hired here at DWP Digital via here and also this link