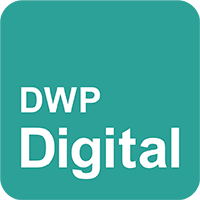 Senior Data Governance Manager
Department for Work & Pensions
| | |
| --- | --- |
| Reference | 24625 |
| Number of vacancies | 6 |
| Location | Blackpool, Leeds, London, Newcastle-upon-Tyne and Sheffield |
| Salary | up to £63,079 |
| Work hours | 37 |
| Employment type | Permanent |
| Job benefits | A brilliant Civil Service pension with employer contributions circa 27%, generous annual leave, flexible working |
| Closing date | 16 December 2019 |
Job description
Are you a Data Governance Evangelist? Do you have expertise in implementation of a Data Governance strategy and roadmap in an Enterprise domain?
Can you meet the challenge of breaking new ground and adapt a Data Governance model to the unique needs of the business? And are you ready to be part of an epic digital transformation?
If you're creative and curious to learn, want to be empowered to make decisions and challenge the norm, and want to bring BIG ideas to a MASSIVE digital challenge then you'll love it here. And we'd love to hear from you.
We're looking for 6 talented Senior Data Governance Managers to join our growing community of experts on our Data & Analytics practice and become a key part of one of the biggest and highest-profile digital transformation programmes in the Europe.
Tell me about DWP Data & Analytics

We live in an internet-enabled state, where data is at the heart of much of our social interaction. At the same time, with the increasing move to online service delivery and the passing of the Digital Economy Act and the Data Protection Act, the UK government is facing an unprecedented challenge and opportunity around the use of personal and system data to improve services to citizens.
DWP is engaged in a period of transformational change in order to ready ourselves for the developing data-centric world. This will involve not only a major technological transformation but also in terms of culture and organisational design.
Data & Analytics is at the heart of this, working to become the central nervous system of the department, providing a holistic data service to the organisation with safe, trusted and enriched data to drive the right decisions for our citizens and for DWP, through tools which meet business needs.
This is a big challenge, but also a big opportunity. You will get the chance to work on one of the biggest, most ambitious Digital transformation programmes in Europe. You will have the chance to use and stretch your abilities, strengthen your experience and continue your professional development in a supportive environment. You will work alongside people who care passionately about public service, making a difference and delivering for our customers.
Essential Technical Skills
Proven interpersonal and communication skills to translate, promote and embed a Data Governance Strategy and supporting Policies ensuring buy-in across a large scale and diverse organisation.
Demonstrable experience of building and supporting a data stewardship network committed to achieving high standards of data quality and data protection.
Experience of establishing indicators of Data Governance performance and quality measures to ensure organisational compliance with data related policies, standards, roles and responsibilities. Using these as a catalyst for improvement and risk reduction.
Acknowledged subject matter expert who has facilitated or led resolution of data issues or data risks.
Knowledge of industry leading data quality and data protection management/security practices.
Knowledge of data integrity frameworks, and the application of data standards.
What will I be doing?
As a Senior Data Governance Manager, you will report to the Lead Data Governance Manager working closely with DWP Data Stewards responsible for DWP Data Assets to develop and maintain the DWP Data Governance strategy. You will be a key part of a Management and Oversight Team responsible for developing and maintaining Data Governance within DWP.
The team will be part of the Central DWP Data Governance Team which reports directly to the DWP Chief Data Officer within the DWP Data & Analytics Directorate.
As a Senior Data Governance Manager, you will be responsible for part of the organisation-wide data governance activities and will have responsibility for improving the quality and managing the protection of sensitive data and information assets. The position will focus on developing and maintaining a Data Governance Function to ensure adherence to an Enterprise Data Governance Framework for data policies, standards and practices, for all of DWP, to achieve the required level of consistency, quality and protection to meet overall business needs.
You will work closely with DWP Data Stewards and wider DWP Data Teams to improve the quality and value of core data assets, mitigate data risks and issues, respond to regulatory protectionrequirements as well as support the strategic requirements of the department.
In addition, you will chair/attend the Data Governance forums and working groups as outlined in the Data Governance Framework in order to ensure there are clear accountabilities and audit trail of actions and decisions around the management of Data Governance activities, issues and risks.
Where You'll Work
You'll join us in our brilliant digital hubs in either Blackpool, Leeds, London, Newcastle-upon-Tyne or Sheffield. Find out more here: https://careers.dwp.gov.uk/our-locations/

We provide the latest tech and tooling and foster a collaborative culture to help our agile, multidisciplinary teams think big and try new things. You will work alongside people who care passionately about public service, making a difference and delivering for our customers.
We're the UK's biggest government department with over 80,000 diverse and brilliant people on our team.
We are an equal opportunity employer and we welcome applications regardless of age, gender, race or sexuality.
Our Offer
In return for your skills we offer competitive salary for this role is up to £58,135 (National) and up to £63,079 (London) per annum, a brilliant civil service pension of 27% + and a generous leave package.
We also have a broad benefits package built around your work-life balance which includes:
Flexible working
Family friendly policies
Volunteering and charitable giving
Discounts and savings on shopping, fun days out and more
Interest-free loans to buy a bike or a season ticket, so it's even easier for you to get to work and start making a difference
Sports and social activities
Learning, development and career progression opportunities
CLICK APPLY today to start an application via Civil Service Jobs.