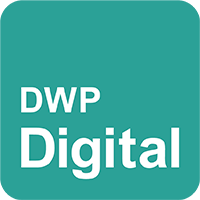 Service Designer
Department for Work & Pensions
Reference
62901
Number of vacancies
1
Location
Newcastle
Salary
£35,310 — Up to £40,666
Work hours
37 per week (flexible working)
Employment type
Permanent
Job benefits

We have a broad benefits package built around your work-life balance which includes:
• Flexible working
• Family friendly policies
• Volunteering and charitable giving
• Discounts and savings on shopping, fun days out and more
• Interest-free loans to buy a bike or a season ticket
• Sports and social activities
• Learning and development, including coaching, mentoring, qualifications and accreditation
• Career progression opportunities and lots more

Closing date
22 October 2020
Job description
DWP. Digital with Purpose.
We're looking for a Service Designer to join our Product Design community in DWP Digital.
We've just been shortlisted for a Best Place to Work in Digital Award: Click on this link to find out more
Here you'll work as part of multi-disciplinary, agile teams. You'll focus your skills on enabling successful service outcomes as we design and deliver digital products and services that are accessible, modern and efficient.
The work we do is on a massive scale, with unique problems to solve. You will visualise whole services, both online and offline, across DWP in order to reduce or remove issues and blockers.
It's a real challenge, but with your help we'll roll out services that really work for the millions of people that interact with DWP, and that achieve our ambitious digital transformation goals.
We want someone who can work independently and is comfortable using service design methods, communicating with stakeholders, understanding and using design patterns.
You're an advocate for user-centred design and service design best practice. You understand how decisions are made and how to win hearts and minds to influence optimal outcomes.
If you thrive in a collaborative environment, where you'll share your work and ideas openly and communicate with a diverse range of digital experts, click apply now to find out more and start an application.
Find out more about Service Design in DWP Digital by clicking this link to our blog
What skills and experience are we looking for?
• An understanding of user needs and design services that meet them and collaboration with multidisciplinary teams to understand user behaviour and feedback.
• Demonstration of good working knowledge of service design in practice.
• Analysing research findings, data, insight gathering, critical thinking, cost saving opportunities and concept generation.
• Having a strong awareness of qualitative and quantitative research methods to service user needs and work with researchers to conduct these studies.
• Planning and facilitating workshops to drive actionable outcomes.
• Aligning and supporting communications with product owners and policy colleagues to define the customer journey and articulating the vision for products and services.
• Understanding as-is service design and identifying improvement opportunities.
• Analysing pain points within services and build design solutions that fulfil user needs and business outcomes.
• Technical proficiency in prototyping and User centred analysis.
Where will you work?
You'll join our team at our digital hub in Newcastle.
Only a short Metro ride from the city centre, the hub has a modern, informal and collaborative working environment. Our facilities include two restaurants, catering pods and vending machines, sports facilities, cycle shelter, showers and Wudu washing facilities.
Have a closer look at the facilities via this link.
We also all have the tech and tools we need to enable our people to work flexibly, and many of us are working remotely at the moment due to COVID-19.
We provide the latest tech and tooling and foster a collaborative culture to help our agile, multidisciplinary teams think big and try new things. You will work alongside people who care passionately about public service, making a difference and delivering for our customers.
We're the UK's biggest government department with over 80,000 diverse and brilliant people on our team. We are an equal opportunity employer and we welcome applications regardless of age, gender, race or sexuality.
CLICK APPLY for further information and to start an application on Civil Service Jobs.
If you have any questions of you want to discuss the role before you apply get in touch via danny.winch@dwp.gov.uk
Check out some tips for getting hired here at DWP Digital via here and also this link