Digital, data and technology jobs at Department for Work and Pensions (DWP). See current vacancies.
Help transform DWP
DWP needs experts in digital design, technology and code to help transform the public services that millions of people rely on.
We're changing the way we work to become a leading example of agile delivery. We're building a team of digital specialists to make simpler, clearer, faster services that put the people who use them first.
It's a huge challenge. Our services touch the lives of almost everyone in the UK at some point. Our IT systems manage 7.4 million benefit claims each year, paying around £170 billion in benefits and pensions.
Changing the UK welfare system
We're simplifying the benefits systems through Universal Credit. We're increasing opportunities for disabled people through Personal Independence Payments. And we're making sure people can enjoy retirement by supporting pension savings and changing how the State Pension works.
We're now looking for digital experts who are motivated by the challenge of working on these large-scale user-centred services.
It's an exciting time to join us.
Meet our people
Pooja Malhotra, senior software engineer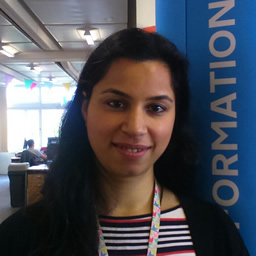 The government plan for digitalisation and the 2020 vision attracted me to the civil service. As a senior software engineer on the team I'm accountable for some of the more complex work. I also need to ensure that functionality is delivered on time, is secure, performing and meets the quality standards.
I've always had a love for programming, from being a child in school and I know that programming at age ten is what inspired me to go on and study computer engineering at university. As a senior member I'm keen to build capability within my team and have been involved in pair-programming with our more junior members as well as building the developer community in Leeds. I'm managing software and junior software engineers, which also involves mentoring and helping with their career progression.
John Keegan, cloud infrastructure services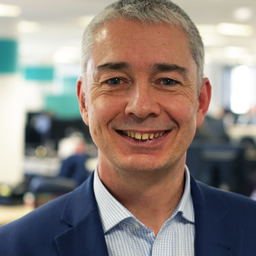 I'm John Keegan, Head of Cloud Infrastructure Services in DWP Digital. We're on the crest of a wave with transformation as we're overhauling our technology infrastructure and the way our digital technology services are delivered for the entire department.
Services are being moved from long-standing monolithic contracts to smaller, agile, modern frameworks from Government Digital Services, including; Crown Hosting, our Public Services Network, technology products and government cloud computing.
We are pro-actively making decision to right-source services, with a mix of cloud providers, partners, and in-sourcing, to do this we are building our own technical capability, cross-training our people and recruiting for infrastructure engineers, operational engineers, software engineers and architects.
This really is the biggest transformation taking place today, come be part of it, it's one of the most exciting places to work in digital technology today.
---