Tips and advice on refreshing your CV
Starting the application process
For most of our vacancies, you just need to click apply, and you'll be redirected to an online application portal with more details, and a full information pack. This is where you'll apply for your role.
We have an online application system where you'll be asked to register, attach your CV, and tell us why you're suitable for the role with your supporting statement.
What makes a good CV?
Keep your CV to less than two pages, and make sure it's easy to read. If your CV looks too long, see where you can cut things down by using bullet points. For example, if you have more than 10 years' experience, list these roles as 'Previous experience'.
Focus on the key information like your key competencies and skills and include relevant achievements that relate to the role. What are you proud of? What makes you unique?
Start with your personal details at the top: name, phone number and email address. You don't need to include your physical address, photo and date of birth. You can also include a link to your LinkedIn account (you can even personalise the link to your profile).
Word documents or PDFs work best for us. Word has a range of templates readily available to use which are great for structure.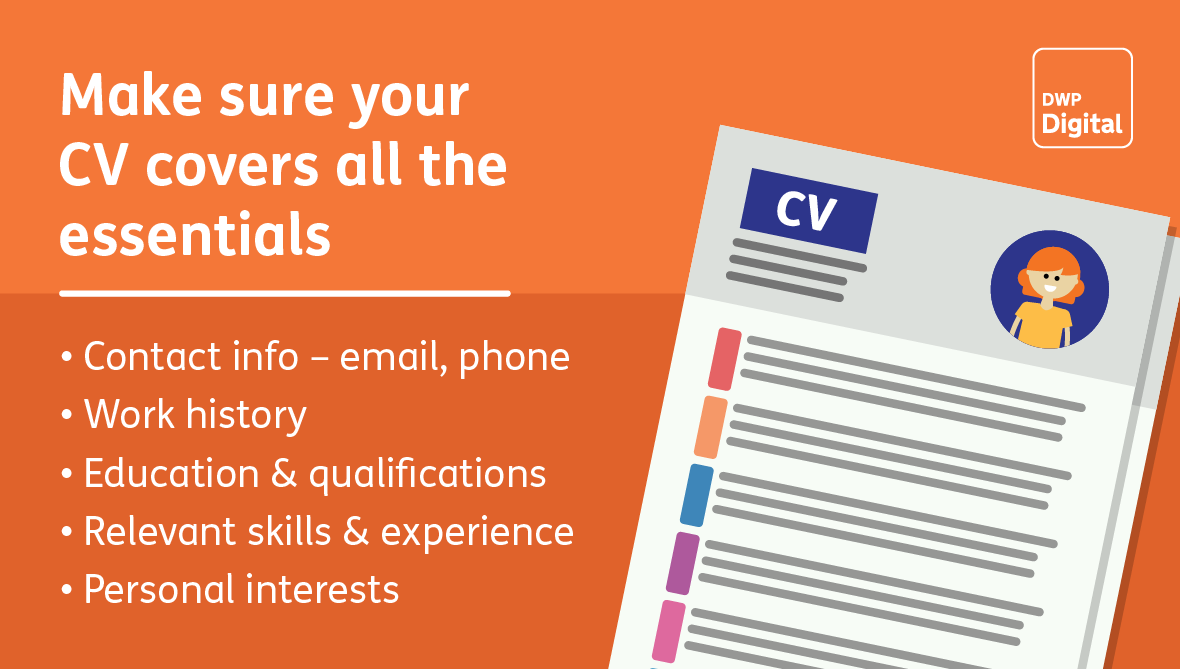 Make sure your skills, experience and education highlight your major achievements. Include facts and figures where appropriate to demonstrate your competencies. Keep the essential criteria – the key skills and experience for the role – in mind.
We will be looking to see how well you demonstrate these in your application, so don't just tell us where you've worked and for how long. Tell us what you did in each role, how you did it, and the impact you made. Show off a bit, so we're in no doubt you've got the skills and experience we're looking for.
Top tip: Highlight the keywords in the job description and check that you've covered your relevant experience on your CV.
We're mainly interested in your skills and qualifications, but we also like to know what relevant interests you have outside of work. So give us details about your experience at things like hackathons or involvement with meet-ups.
Also make sure you regularly update your CV. We have opportunities coming up all the time on our careers site, so the right role could come up at any time.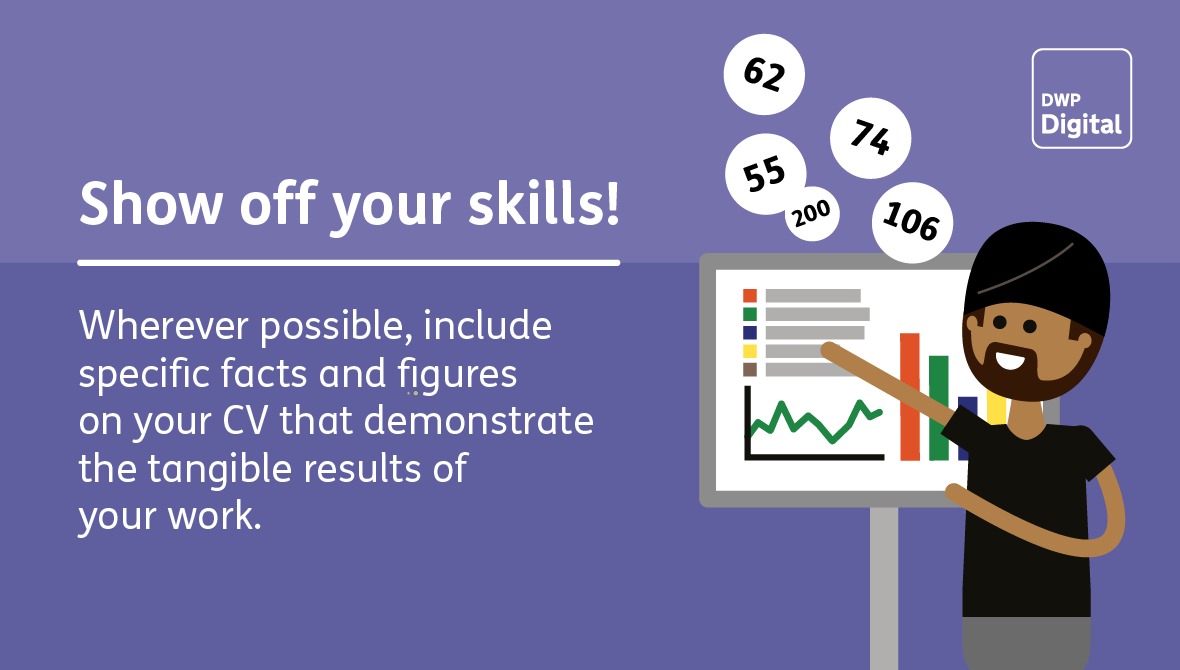 Plain language is best
Some organisations use acronyms and jargon that the rest of the world doesn't. Embrace plain language as much as possible, so your CV is easy for us to understand.
Top tip: Double (and even triple) check your CV for spelling or grammar errors, and don't rely on autocorrect.
A great CV will definitely give you an advantage in the hiring process, so it's good to invest time into getting it right.
Here are some useful resources you can use:
Hemingway App. This easy-to-use tool highlights long, complex sentences and errors.
Plain English. There are lots of useful guides on this site to help you write in plain language.
CV Help. This site includes CV templates and examples.
Also make sure you regularly update your CV. We have opportunities coming up all the time, so the right job could come up at any time.
Read more about getting hired at DWP Digital.