Architecture
Work on cutting-edge technology standards
Join our Architecture practice
Come and work on cutting-edge technology standards to develop industry-leading digital projects that are revolutionising the UK welfare system.
Our Digital Blueprint is enabling new digital services based on shared, reusable, products using consistent standards.
Our architectural designs and road maps are helping DWP to make the best use of its existing IT and to make decisions about future investment.
Here you'll work on architecture that accelerates business outcomes and drives seamless integration and economies of scale.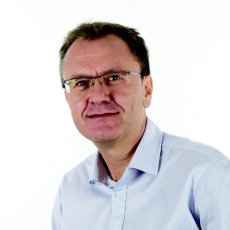 JUAN, DIRECTOR OF TECHNOLOGY SERVICES
"Our innovation team has been reimagining the future of citizen-first services by investigating emerging technologies."
Work on projects like...
Our 'Send your fit note service', which was recognised in the Digital Public Service Innovation of the Year category in the 2018 Digital Leaders 100 list.
This pioneering digital service uses smartphone technology to capture photo evidence and optical character recognition to verify images. The service is hosted on the public cloud using a standardised reference architecture which ensures a dynamically scaled, highly available and cost-optimised platform.
The new digital service allows vulnerable disabled customers to submit medical evidence directly to DWP systems using mobile technology, rather than posting or calling a jobcentre.
It has reduced wait times from a possible 15 days to just 3 days.
Community
Our architects are part of a community-led Architecture Practice.
Technical architects work together with specialist domain, security and data architects, using their knowledge and expertise to deliver the best solutions and outcomes for DWP.
When you join our community you'll be with members who typically have over 10 years of IT experience, backgrounds in application development, programming, database design, and infrastructure engineering, and around 3 years' experience in leading solution architecture design.
Our roles
We have exciting roles including: Technical Architect and Technical Specialist Architect, Enterprise Architect, Data Architect and Security Architect.