Engineering
Agile is the norm, DevOps is the culture
Join our Engineering practice
At DWP Digital we're building digital services, applications and systems for one of the most complex IT estates in Europe.
Here, you'll use your engineering skills on digital projects that that are used by more than 20 million
DWP customers every day.
We value ideas, creativity and curiosity and we work in a relaxed environment to enable our teams to focus entirely on getting results.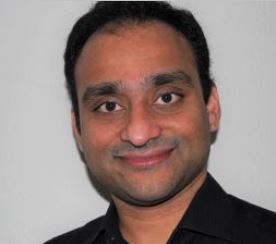 ASWINI, PRINCIPAL SOFTWARE ENGINEER
"The opportunities to develop greenfield projects and explore new technologies attracted me to DWP Digital."
Work on things like ...
Systems that improve the calculation of benefits, to projects that link government systems to make things simpler for the users. The opportunities here are varied and vast.
Agile is the norm, DevOps is the culture and user-centric design and delivery are how we're building digital public services.
Our engineers write code to create applications and infrastructure, using state-of-the-art development
tools, techniques and methodologies to consistently deliver quality and provide operational stability.
In our agile environment you'll have the right tools for the job: Scrum, Kanban, Lean, Java, JavaScript and Python.
Our tech stacks also include: Spring, Dropwizard, NodeJS, Jenkins, GitLab, PostgreSql, MongoDB, AWS, AngularJS and Bootstrap, plus others.
Community
You'll be part of our Engineering community, working in multi-disciplinary teams to take ideas and designs and turn them into working systems and services. Together, using professional engineering discretion and subject matter expertise, you'll decide how best to build, test and release your system, to robust, secure and resilient standards.
Our roles
We have exciting roles including: Infrastructure Engineer, Dev Ops Engineer, Software Engineer, Technical Lead, Test Engineer and QA Tester.