Introducing our Digital Future
By Simon McKinnon, Chief Digital Information Officer
In DWP Digital our mission is to improve user experiences for Department for Work and Pensions (DWP) customers and colleagues through technology and innovation. 
To help us do that, we've launched our new 'Digital Future' strategy, setting out our goals and ambitions for the next three years, which includes recruiting hundreds of digital specialists into the organisation.  
Like many organisations, DWP Digital has experienced a challenging couple of years as a result of the pandemic. In response to this, our 'Digital Future' strategy will see us significantly transform the way we work and help achieve our digital ambitions.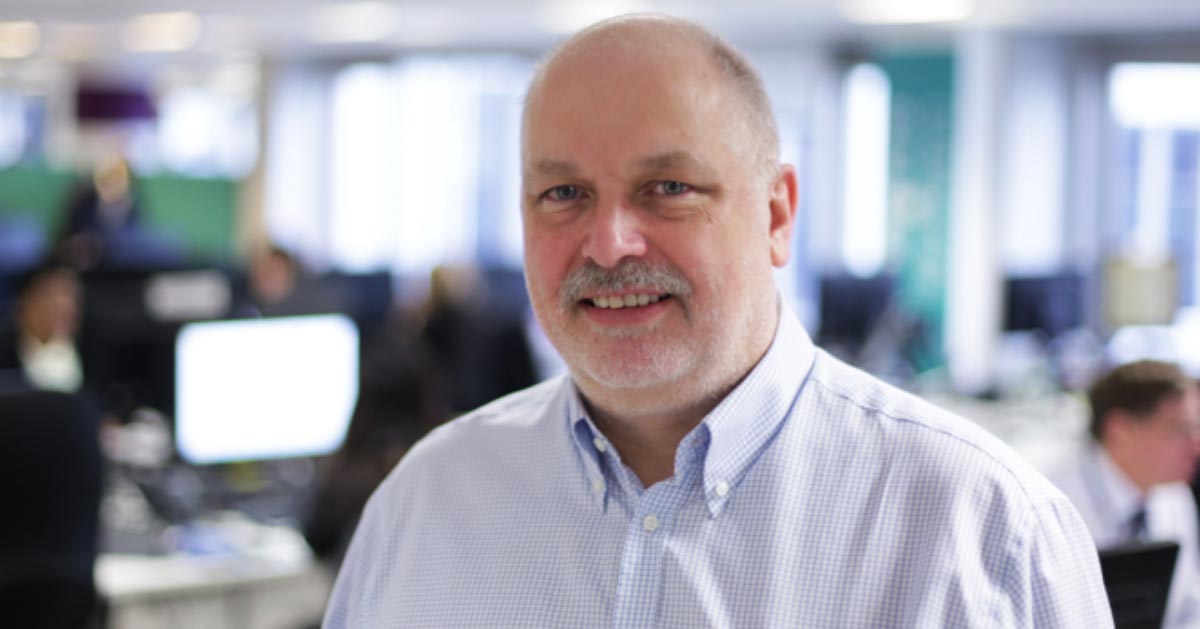 Putting our data to work, and moving to the cloud
We're at the start of an exciting journey to change the way we deliver services.  Traditionally, this has been about building back-office systems to support the way we deliver individual benefits.  
We now want as many of our services delivered through digital means where it makes sense, and where data becomes the lifeblood of how the department operates. 
We want to build on the successes of the last few years which have seen us bring our IT in-house, introduce elements such as automation and self-service to our digital services, and accelerate the adoption of public cloud.
Our shared goals for a better Digital Future
The strategy is at the heart of a cross-DWP mission to design and deliver services which are critical to tens of millions of people – services which will be more personal, more accurate and more efficient. 
It sets out five key organisational goals: 
Provide reliable, secure, cost-effective services. We will enable 24/7 delivery of high-performing, sustainable, accessible digital services for colleagues and customers.
Design and deliver digital solutions.

We will collaborate across DWP to design and deliver modern digital services which deliver against departmental outcomes.

Transform our use of data and analytics.

 

Working in a common data language and adopting modern tools, we will make data governed, accessible and usable to unlock a range of analytics applications and insights.
Adopt common approaches. We'll align our customers' and colleagues' experience, by utilising reusable components, interoperable data and shared technology platforms, driven by a clear strategic business need.
Build our capability and culture. We must continue our efforts to attract, develop and retain a highly skilled digital team.

 
Making a difference for customers and colleagues
To kick-start our journey, we have built shared components as part of our application reference architecture to ensure that the basics are in place. Over the next three years, we'll look at how the value of these components can be released, and really start making a difference for customers and colleagues.  
Our reliance on legacy technology presents significant risks around reliability, security and people capability to maintain systems. To reduce this risk, transformation planning will actively include the decommissioning of existing legacy systems. 
We're also investing in our people, and we're set to launch more structured learning and applied learning experiences and career paths. This will empower colleagues to take control and own their career progression, learning and development.  
The resilience of DWP Digital has certainly been tested over the last two years, but we've managed to navigate through the challenges of the pandemic and achieve some fantastic outcomes.  
We reacted amazingly well and rose to the challenges, adapting to hybrid ways of working. With such ambitious plans for the next three years, we can only go from strength to strength. 
Sign up to our newsletter to get jobs, news and events from DWP Digital.