What does a technical architect do?
Rashmi is a technical architect in DWP Digital's Dynamic Trust Hub, which is based in Sheffield.
What is a technical architect?
As a technical architect, my role is about looking at the bigger picture. Technical architects at DWP Digital make sure that our teams design digital solutions that meet our users' needs and DWP's strategic goals. 
Across all our products and services, we adhere to a shared application reference architecture. This is essentially a toolkit of shared code, features and functions which we can reuse across our solutions. All DWP Digital teams use this reference architecture, as it ensures consistency and efficiency in how we deliver services. 
Architects play a key role in making sure our solutions can be reused and can extend across all customer channels, helping us simplify and streamline our customers' experiences. 
The Architecture practice consists of technical architects, solutions architects, data architects, security architects and business architects, all working together to deliver the DWP 2022 vision through a digital blueprint. This enables delivery colleagues to architect new digital products and services in a consistent way.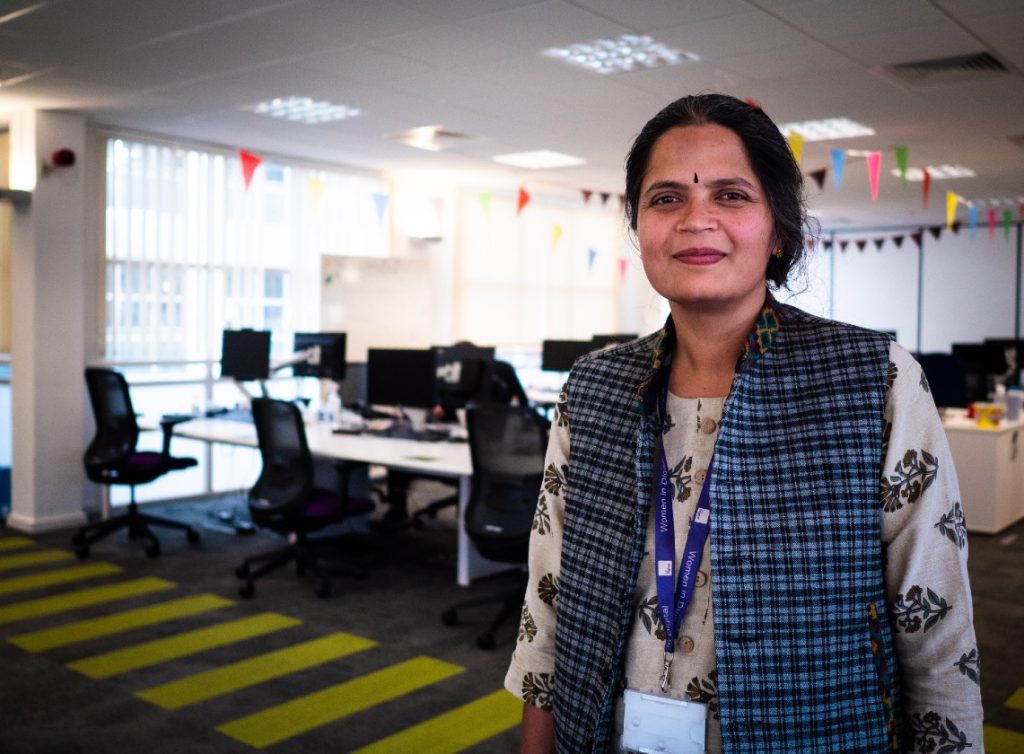 What skills does a technical architect need?
I support multiple agile squads, helping and guiding them throughout the development of their technical solutions. My role also involves working with the central enterprise and domain architects to align our solutions to the wider DWP Digital reference architecture.  
I also have responsibility for getting technical designs formally approved at the DWP Design Authority. This can be a very complex process, so good organisational skills are essential, as is the ability to persuade and influence people. Technical architects also must be involved in Service Standard Assessments, which involves working with a central team of assessors. 
As a technical architect, I also get to work with the central enterprise and domain architects to help shape the DWP Digital strategic reference architecture. I am also a Technical Service Standard Assessor, and I am working towards getting a formal Service Standard Assessor Accreditation. 
Managing projects with real impact
The Dynamic Trust Hub, which I'm a part of, is involved in the delivery of a telephony identity verification service, along with an online identity verification service. The telephony verification service enables Personal Independence Payments (PIP) and Employment Support Allowance (ESA) claimants to prove their identity when they contact DWP by phone.  
At the moment, around 56% of callers to these lines can prove their identity to the required level, and are then able to hear their next payment amount and date. This has helped the department to deflect around 15% of the callers from our colleagues on these service lines (PiP and ESA), freeing them up to help other customers. The service has so far processed more than 9 million callers. 
The Online Identity Verification service is helping customers accessing two key services – 'Repay and manage the benefit money you owe' and 'Access to Work' – to prove their identity.  
This is an example of great collaboration between central government departments. The service re-uses the Identity Verification service implemented by HMRC and adds the remaining required checks to meet our identity standards. It's now been used by more than 43,000 customers, with around 38% of the customers being able to prove their identity. 
Continually developing technical and leaderships skills
Everyone in DWP Digital is part of a professional community of practice. That means that we're encouraged to grow and learn throughout our career here, and everyone has the support of their colleagues. This can mean help with developing our technical skills, or informal advice on tasks and projects. 
We have access to O'Reilly, Pluralsight, Azure and Garter resources, and other training courses through the Civil Service learning portal. 
Along with technical courses, the practice also supports us with improving communication and leadership skills. Last year I went on a 'speak with stories' course which was really interesting. I occasionally present to stakeholders, and I'm trying to apply storytelling techniques in my presentations to make them more engaging. 
I've also been part of our vibrant Women in Digital network, which runs various development sessions and workshops. And I'm very proud of completing our Digital Voices programme, which is a really valuable support network for women working towards becoming leaders in the organisation. 
To get more articles like this delivered to your inbox, subscribe to our newsletter.