Building engineering capability and innovation
James Gauld is a Lead Software Engineer based in Newcastle. He's part of the team who recently delivered the Pension Credit online service.
Engineering the Pension Credit online service
The Pension Credit online service was recently accelerated and introduced during the coronavirus (COVID-19) pandemic. The service gives users another way to claim as well as using the telephone or filling out a form.
Our user research shows us that often it's a digitally-literate family member completing the application on the customer's behalf, so introducing this service online makes the application process much easier.
James says, "Digitalising the service, was always part of our long-term plan. But the increase in demand for our services urged us to do this much more quickly to help alleviate the pressure being experienced by colleagues in pensions processing centres.
"I was one of six technical specialists on the team, comprising of software engineers, quality assurance engineers and an architect. As we split work across the core parts of the service, my focus was to develop supporting materials.
"For example, continuous integration (CI) tooling, and working with external colleagues to ensure we were meeting our obligations in terms of security and compliance to the Government Digital Service standard. I was also involved in aspects of the user interface (UI build), maintaining the supporting form-building framework and code reviews."
A career of scale
James is primarily involved in helping to build capability and innovation throughout the engineering community. He joined the Civil Service in 2016, initially in architecture before moving to software engineering.
A couple of years later he joined the Pension Credit team, where he enjoys working with motivated people on a largely greenfield service.
James says, "I have to admit I was apprehensive about joining such a large organisation, having worked in smaller creative digital agencies for most of my career. But it was the scale of ambition and interest in using newer technologies and paradigms that piqued my interest to try something new.
"Within the first few weeks I was reassured to find that creative thinking was encouraged and huge opportunities for change lay ahead.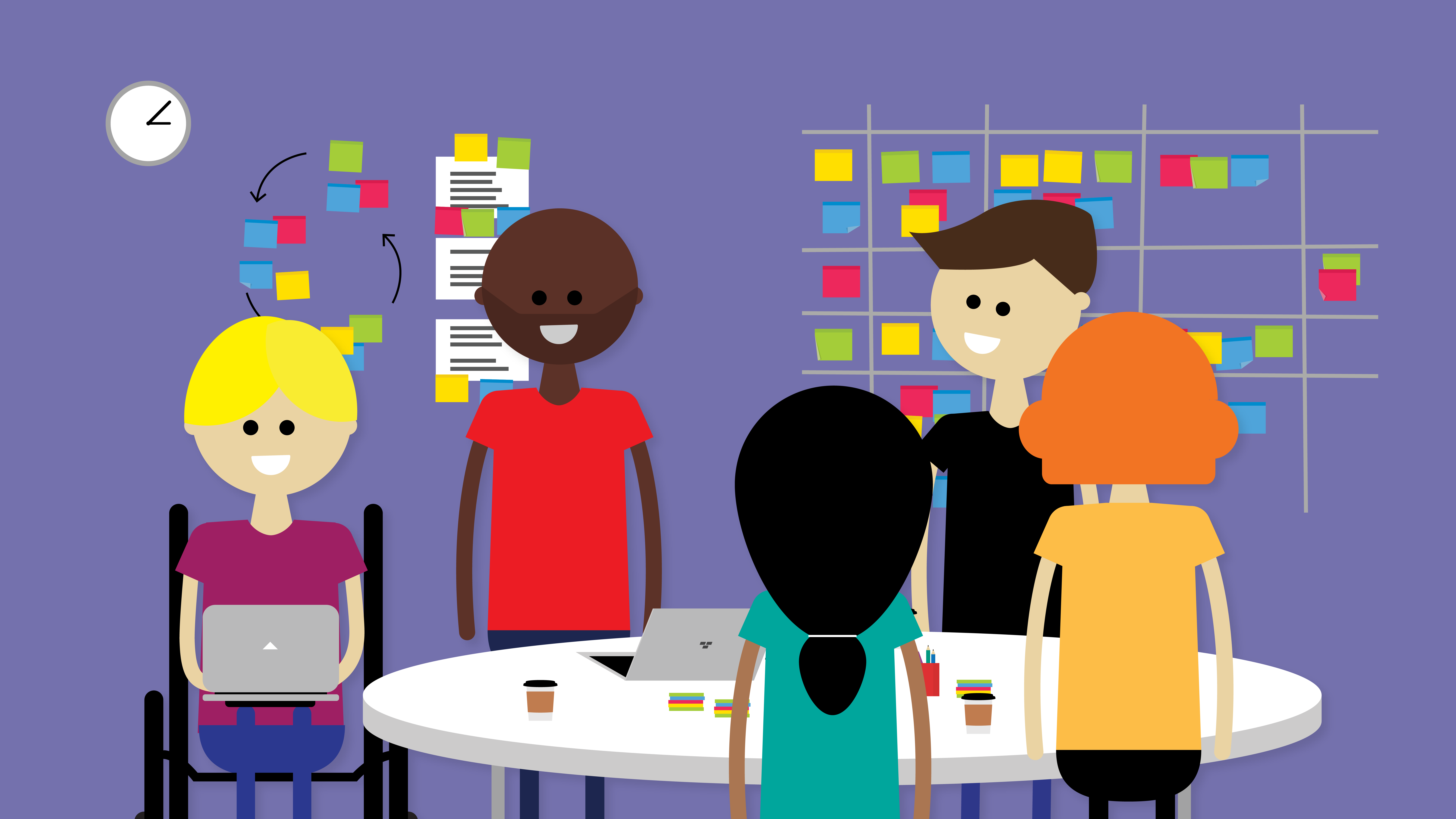 "There is understandably a lot more oversight and tentative adoption of technology within public services. We can't rush into deploying the new 'shiniest toys' on a whim.
"However, within the organisation there are routes to influence the adoption of technology, and indeed innovate with existing technologies. Change doesn't happen overnight, but in the time I've been here, I can see a lot of positive movement in the right direction."
The space to solve problems
For James, the working environment ticks a lot of boxes. He enjoys the ability to concentrate wholly on his specialism alongside people doing the same. He also appreciates the room to think through and discuss ideas in detail.
This has given James the opportunity to improve the quality of his own work and has been hugely rewarding. He also enjoys the fact that it allows him to spend his time helping others more purposefully.
"Ever since dad came home from work with a discarded Apple II, 10-year-old me was hooked on coding." James says.
"Initially on games, both playing and making them, thanks to copious lifting of code from magazines. Then later general problem solving with code. It was like having an infinite stack of Lego bricks to play with, albeit with a limited palette of colours!
"I've always admired those working in the games industry actually, video or otherwise, as it covers so many aspects of engineering, as well as artistic disciplines, resulting in incredible creative outputs."
Self-education
University introduced James to the more formal aspects of the discipline, where he studied Computer Science. However, he is almost entirely self-taught, simply because he finds the subject matter so interesting. This has motivated him to continue learning.
James says: "It's such an accessible profession too, thanks to the Open Source movement and incredible resources like Stack Overflow. All the knowledge and help I need is at the end of an internet connection!
"For those looking to get into the industry, I would say that surrounding yourself with people with different skills is one of the most beneficial ways to learn and absorb this expansive discipline.
"And as a senior engineer, I have benefitted a lot from working with more junior colleagues who bring new ways of thinking, new technologies I've not yet considered, and whose enthusiasm reminds me why I love this vocation."
Find out more about engineering at DWP Digital.