Coding is my superpower
Before becoming a DevOps engineer, I studied history at university. After graduating, I joined DWP as an associate service analyst. I hadn't thought of a long-term career in the organisation, but quickly felt at home at DWP Digital. I've now been working within DWP for five years.  
A problem-solving person
When I first joined DWP, I was at a crossroads in my life. I enjoyed studying history but I was unsure if I wanted to continue in academia. I felt a little lost.  
All I knew was that what I loved about my degree was finding a variety of creative approaches to uncover hidden stories. I wanted a career that encouraged me to problem-solve. 
From my time studying I'd seen glimpses of what it looked like to write code and how a problem-solving mentality was used when coding. I'd always been disappointed that I hadn't learned to code, and resigned myself to the fact that I'd missed the opportunity to get a role in tech.  
That was until I saw the DevOps apprenticeship. It seemed like the perfect combination of everything I was looking for. 
A day in the life of an engineer 
My day-to-day as an apprentice engineer isn't too dissimilar to that of an experienced engineer. I attend daily morning stand-ups with my team where we collaborate on daily tasks and innovative projects. I then go off and work with colleagues to develop and deliver our services.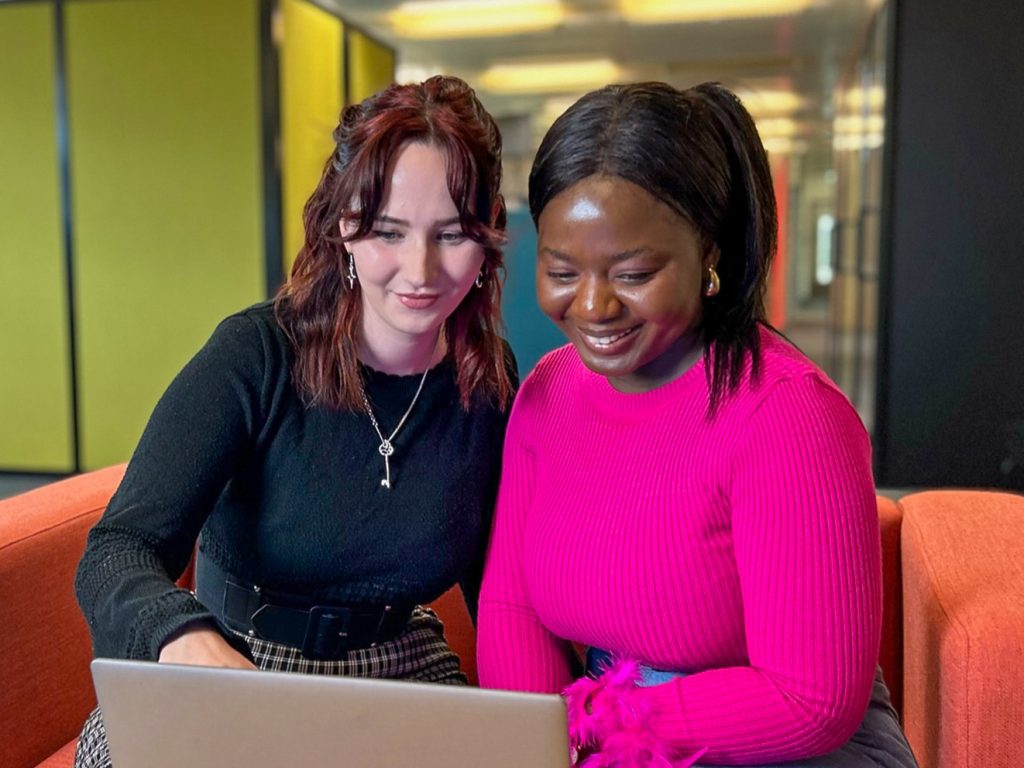 Alongside the day-to-day learning on the job, I get one day a week devoted to learning and development as part of my apprenticeship. This could be an online course or documenting evidence for my portfolio.  
I've had the fortune of working on a lot of interesting projects as part of my apprenticeship, including migrating existing services to new platforms and creating reusable modules. It's always so interesting to see the ways modern technology can be harnessed to deliver a better service for customers and the impact I can have in my role.  
An environment to learn and grow 
Being part of the engineering community has enabled me to access training materials that I found so helpful when learning about new and complex tools. I've been given the opportunity to attend conferences with other engineers across government, providing me with a fresh perspective on what digital transformation looks like.  
I can't fault the support I've received throughout my apprenticeship. From the first day of starting my placement I've felt like a valued member of the team, never a burden. Not only do people have patience, but they are actively invested in my development, from my line manager to colleagues I might have only just met.  
Being part of a team that have created such a safe space has allowed me to grow into a better engineer. I couldn't have asked for a better place to have taken on a nerve-wracking career change.  
Finding my superpower 
The best thing about my apprenticeship is that it feels like I've been given a superpower – the quiet assurance that no matter the challenge, I'll figure it out in the end.  
I've gone from not knowing how to write code to using my new skills for good in less than two years. I've found a confidence in myself that has trickled through every aspect of my life. I have an entirely different career and I feel like an entirely different person, in the best way. 
To get more articles like this delivered to your inbox, subscribe to our newsletter.