Success Profiles: 5 tips for a better application
We're looking for talented people who can make a real difference to society, by putting the user at the heart of what they do. We're recruiting for a number of digital jobs, and we need user researchers, architects, infrastructure engineers, software engineers, DevOps, product designers and managers, and more.
It's been a year since we introduced Success Profiles to help simplify the way people apply for jobs in the Civil Service. Success Profiles are a more flexible way of assessing candidates for specific jobs. They bring together different elements to give us a fuller picture of a candidate.
The key elements of Success Profiles include:
Behaviours – the things people do that result in effective performance.
Strengths – the things people do regularly, do well, and that they're motivated by.
Ability – the aptitude or potential to perform to the required standard.
Experience – the knowledge or mastery of a subject gained by doing.
Technical – the demonstration of specific professional skills, knowledge or qualifications.
Not all elements are relevant to every role, and the exact makeup of each Success Profile will be tailored to the role, and the type or person needed.
But it's easy to make mistakes when you're unfamiliar with a system. Here are five tips to overcome the most common mistakes people make when applying for jobs with DWP Digital.
1. Assume the recruitment team know nothing about you
We can only go on what you put on the page. If something is implicit to your role, we may spot it, but it's much better to make it obvious. For example, if you're telling us about your employment history, don't just tell us where you worked, and for how long. Tell us what you did there and what impact you made.
2. Use examples that demonstrate your skills
Use every opportunity to show us that you have the required skills and experience. That's all we have to assess you on. Make our decision as easy as possible by demonstrating that you've got what we're looking for.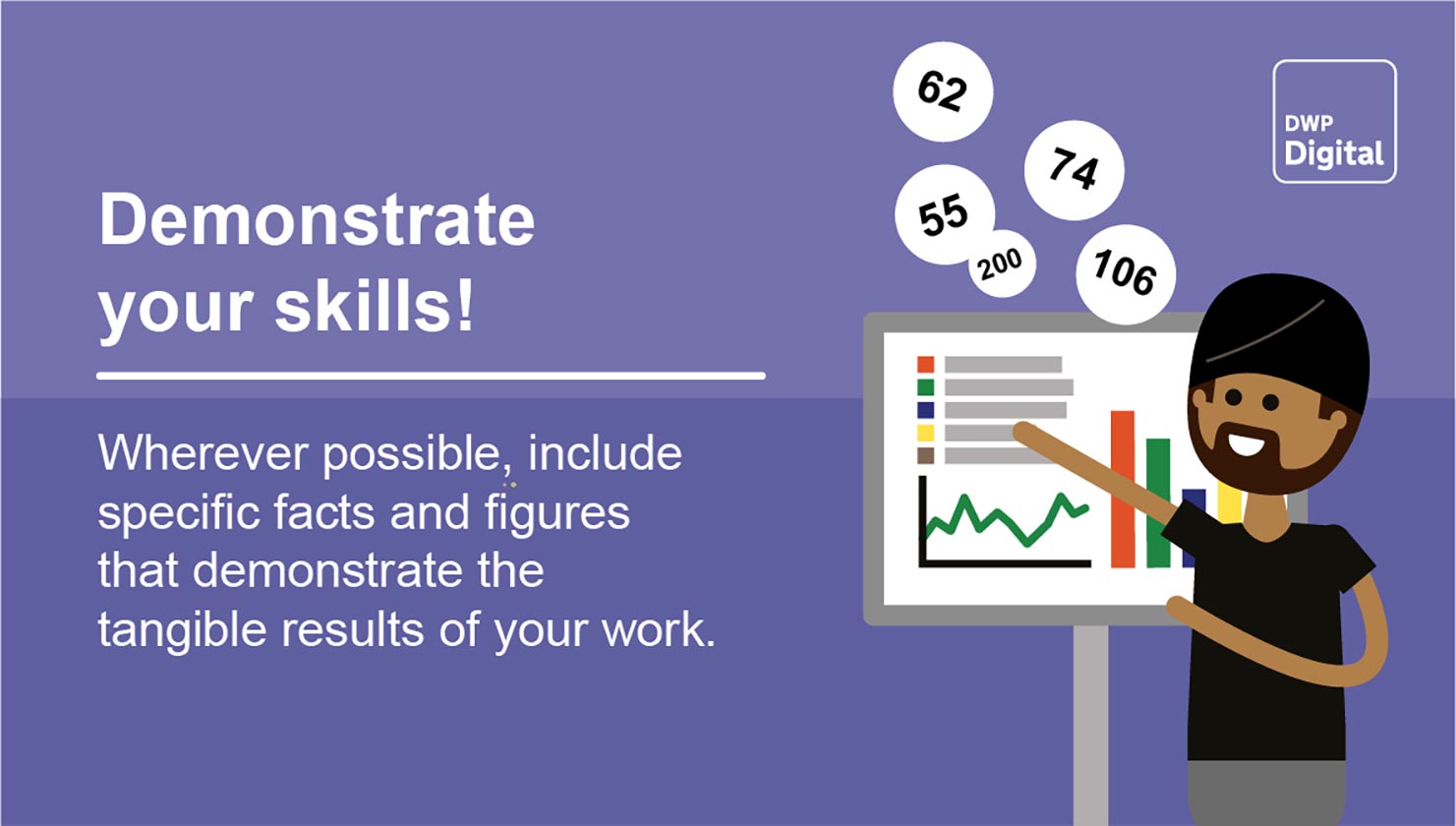 3. Pay attention to detail
We often get CVs that don't go into enough detail, and as a result the candidate misses the opportunity to evidence their experiences. We want to know about you – what makes you tick, what your successes are, and what skills you've learned. Read our tips on writing a good CV.
4. There really is no 'I' in 'Team'
It's important that you can demonstrate how you can fit into a team. Make sure you provide evidence of how you collaborate with others, and how you've adapted to different situations. Demonstrate a mix of your own achievements and your collaboration with other people.
5. Tell us about your love of learning
The ability to learn and adapt is critical. The ideal applicant sees government as a challenge, and is excited about the opportunity to change people's live through user-centred design. Tell us about your passion to improve your skills and professionalise further.
Need more help with Success Profiles? You can find more about them on this GOV.uk page.