Intelligent Automation Garage: using automation for good
By Lianne Anderton, Intelligent Automation Garage delivery lead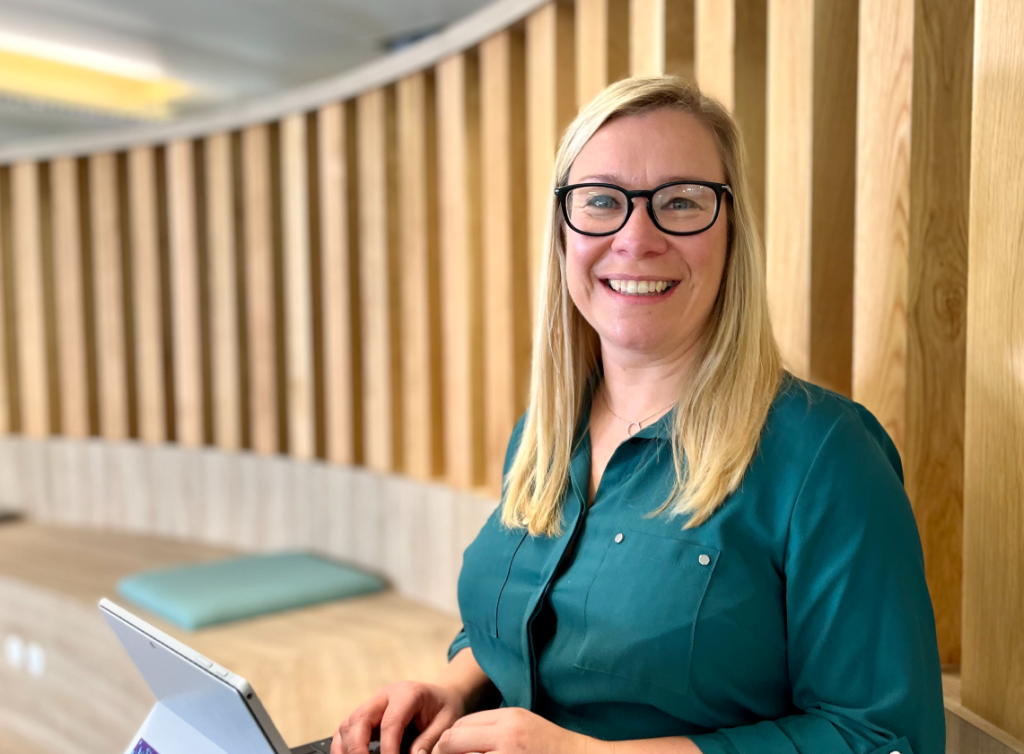 As the biggest public service department in the UK, we use technological solutions to better serve our 20 million claimants and customers each year.
Our use of automation is about simplifying and streamlining the customer and colleague experience and, in the process, becoming more efficient. All while ensuring that automation supports but doesn't take away human decision-making.
What is the Intelligent Automation Garage?
The Intelligent Automation Garage (IAG) is a fast-paced and collaborative workspace, using agile working methods to continuously improve and design-led practices to test and explore innovative ideas. We use of a range of technologies, including:
Robotic Process Automation and Chatbots that stimulate human conversation.
Deep learning to analyse in a logical way that comes to humans naturally.
Machine learning that adapts using data without explicit instructions.
These technologies use artificial intelligence and developing tools to automate menial work, resulting in increased speed, productivity, efficiency, and accuracy reducing errors and risk. Ultimately, making it easier for those in need to access the help, advice, and financial support they require. Better serving customers and meeting the expectations of a digital society.
Scalability of automation
In 2017, DWP Digital projected the need to scale operations significantly, forecasting the number of transactions to grow by around 210 million.
To reach this scale, it was important that automation was as people-centric as it is process-centric. People are at the centre of DWP Digital, their skills, knowledge, and expertise unparalleled.
People-centric automations had to connect to all legacy systems, ingest and process massive amounts of data, scale instantly and downscale when not needed. They needed to integrate with our digital agenda and to be built and delivered within weeks to integrate new technologies faster. Nothing like this existed.
From concept to deployment, driven by this growth and aim to increase productivity, in 2017 the IAG was created.
Collaboration between DWP Digital and their partners enabled the development. UiPath brought innovative robots, AWS delivered the scalability and Accenture provided the integration and delivery expertise.
Once launched, the initial project involved 12 UiPath robots handling 2,500 claims per week, and it took just 2 weeks to clear a backlog of 30,000 new pension claims using Robotic Process Automation. This initial project was set up and implemented in 12 weeks, something that in the past would normally take around 40 weeks. Saving thousands of hours of work and resulting in a 15:1 return on investment.
This success led to discovering more opportunities to automate. The process involves starting with innovative digital technology to automate tasks. This is then industrialised and scaled for the vast size of DWP's services.
Over time, the capability of the garage has grown exponentially from small beginnings. The number of automations has increased significantly.
Rising to the challenge of COVID-19
COVID-19 really tested operations, but the flexibility of the garage meant it was able to adapt easily. Within 24 hours of the first lockdown, IAG was being delivered virtually.
The garage was able to scale instantly to support the unexpected influx new benefit claims. To help those most vulnerable, automations were tailored in seconds or built in weeks. UiPath robots are built from easy-to-use customisable templates, a new robot can be created in 3 minutes.
In March 2020, at the start of the pandemic, IAG reached its first milestone. One of the automations focusing on new Universal Credit claims was the first to process one million transactions: helping one million people. This automation makes it easier to apply for a Budgeting Advance, to give financial support until the first Universal Credit payment is made.
The automation meant that a decision on eligibility was made almost instantly, so payments reached claimants and customers significantly quicker. The speed of this negated the need for users to contact Universal Credit online or by calling the service centre to enquire about their payments. This allowed colleagues to concentrate their time on helping other claimants and customers, taking different calls, and making more complex decisions.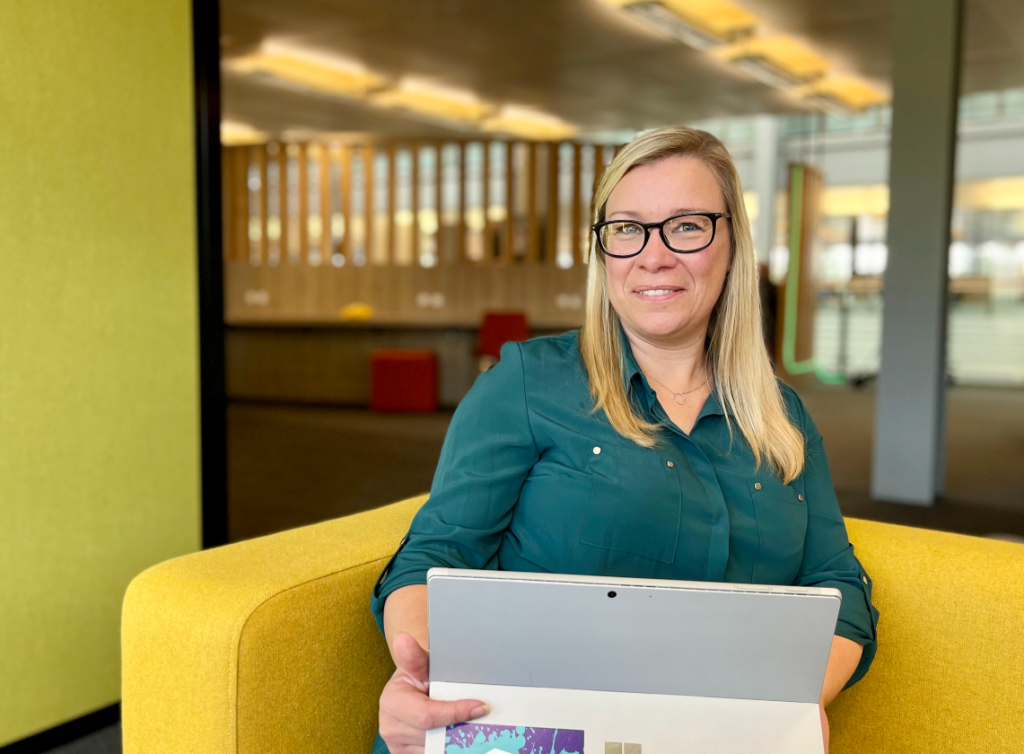 Making a difference together
Most importantly, the human impact of IAG is remarkable, having saved over 2 million business hours so far. The garage makes sure that automation supports but doesn't take away human decision making, automating processing roles, ultimately making job roles less mundane. Colleagues are now available to perform tasks that require human strengths and skills, such as emotional intelligence, reasoning, judgement, and customer interaction.
This means that colleagues are doing the things they and our service users most value, actively innovating, creatively thinking, decision making and adding value in their role – activities that can't be replicated by robots. Not only does this increase job satisfaction, but it is a boost to productivity and accuracy.
Also, the colleagues within the IAG are given the freedom to experience new technologies and move between teams, encouraging further innovation and collaboration. I believe the success of the garage is down to the knowledgeable, enthusiastic team that relish a new challenge, excellent and hard-working.
The future of IAG
The long-term savings are substantial, saving the department around £54 million over the last 4 years — and the capability is growing. IAG has serverless and event driven solutions, so another plus is sustainability, so far reducing the carbon footprint by 50% and saving 1,796 trees.
This is currently used for self-service letters of entitlement which can be requested via GOV.UK, and Bundle Builder, which automatically pulls 100s of pages of evidence from the Document Repository System saving an extensive number of working hours.
5 years after the beginning of the IAG, over 19 million transactions have been processed and there have been 65 scaled and transitioned automations.
Looking to the future, with the economic climate and the spending review, automation will play a vital part in how we realise these savings.
Recently the IAG has been looking at how we can use AWS more efficiently. Rather than paying robots to be active when not in use, work has been done to collapse down robots that can be reoperate again when they are needed.
Working with real time data, the garage is now looking at a shift in mindset to be more proactive rather than reactive to projects. For example, rather than recouping public money that has been lost through fraud, IAG will look at how to prevent the fraud from taking place. And a new team has recently been set up in the garage looking at ensuring everyone entitled receives their cost-of-living payment, in collaboration with HMRC.
The garage uses design-led processes to encourage innovation, the teams have the freedom to try out exciting ideas, new technologies and projects. Learning from each other, and working in a blended team, the collaboration with our supplier partners allows DWP Digital to use specialist skills and knowledge about new technologies to continue finding ways to add value.
To get more articles like this delivered to your inbox, subscribe to our newsletter.