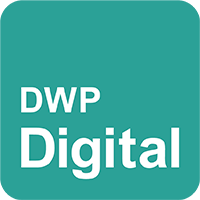 Lead IT Service Manager
Department for Work & Pensions
Reference
67998
Number of vacancies
1
Location
Blackpool
Salary
From £60,740 - Up to £72,933
Work hours
37 hours per week
Employment type
Permanent
Job benefits

• Learning and development tailored to your role
• An environment with flexible working options
• A culture encouraging inclusion and diversity
• A Civil Service pension
• An employer pension contribution of up to 27%
• A generous annual leave allowance
• Flexible working arrangements

Closing date
1 October 2020
Job description
DWP. Digital with Purpose
We are looking for a Lead IT Service Manager to join DWP Digital's growing community of experts. Our people work on projects with the potential to improve the way millions of people interact with government every day, on a scale and with a purpose unmatched anywhere else.
This role is integral to the support and development of all Health services. You'll lead a dynamic team in resolving incidents and problems and ensuring our users receive the best possible service.
We are tackling a challenging portfolio of activity with the Health Transformation Programme designing and building new services alongside continuous improvement and delivery of existing systems.
This is an exciting opportunity to use your expertise to mature and transform an established Service Management team within Health services delivering high standards of quality and customer service.
Find out what we're working on and all about life at DWP Digital on our blog:
https://dwpdigital.blog.gov.uk/
Duties. Work. Projects.
As a Lead Service Manager, you will set the vision and strategy for service management across the Health portfolio of services to ensure availability, performance and process maturity across this landscape.
You will also be responsible for design and implementation of the end to end service wrap for Health Assessment Service, PIP Apply and new Health Services as they are developed ensuring these meet user need.
You will lead a team of experts to deliver service improvements, driving the identification, prioritisation and implementation of improvements and efficiencies. You'll have line management responsibilities too.
You will be accountable for all processes and standards for support and solutions in your area, ensuring service quality and end-user satisfaction are maintained.
As part of the Health leadership team, you will play an active role in the strategic direction of the portfolio as well as representing the Digital Service Management function at a senior level and act as an escalation point for business stakeholders.
The ideal candidate for this role will be able to demonstrate the following essential criteria:
Leadership :Proven experience in leading/managing Service Management and Product Support to inspire and motivate teams to be fully engaged in their work and dedicated to their role.
Incident Management: Leads the investigation and resolution of incidents.
Customer Service Management: Maintains a high level of customer service.
Relationship Management: Influences stakeholders and manages relationships effectively. Builds long term strategic relationships. Facilitates and delivers the business outcomes.
Communicating and Influencing :Proven ability to explain complex issues in a way that is easy to understand.
ITIL Certifications or equivalent experience.
Where you'll work
You'll join us in our brilliant digital hub in Blackpool. Find out more about our blackpool hub
here: https://careers.dwp.gov.uk/our-locations/blackpool .
Responsible for welfare, pensions and child maintenance policy, DWP transacts around £170 billion in payments each year, operates out of more than 800 locations and has over 84,000 employees. We run one of the most complex IT estates in Western Europe.We are an equal opportunity employer and we welcome applications regardless of age, disability, gender, race or sexuality.
Development. Wages. Perks.
In return for your skills we offer competitive salary up to £72,933, a brilliant civil service pension with employer contributions worth over 27%, and a generous leave package.
We also have a broad benefits package built around your work-life balance which includes:
• Flexible working
• Family friendly policies
• Volunteering and charitable giving
• Discounts and savings on shopping, fun days out and more
• Interest-free loans to buy a bike or a season ticket, so it's even easier for you to get to work and start making a difference
• Sports and social activities
• Professional development, coaching, mentoring and career progression opportunities.

CLICK APPLY for more information and start your application in civil service job page.