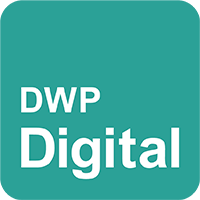 Agile Delivery Manager
BPDTS Ltd
Reference
46.20
Location
Newcastle Upon Tyne
Salary
Up to £46,747
Work hours
37.5
Employment type
Permanent
Job benefits
Our flexible benefits package includes employer pension contributions, a performance related annual bonus and in-year rewards, and great work/life balance.
Closing date
28 July 2020
Job description
BPDTS. Digital People.
We are looking for an Agile Delivery Manager to join our team. Here at BPDTS Ltd we're working with DWP Digital to reshape the digital landscape of UK government. We need your talent and energy to power that change.
Our people are our biggest asset. We harness and develop their expertise so we can design, build and run secure and intuitive digital services used by 20 million UK citizens, often during critical times in their lives.
We work across one of the largest and most complex IT estates in Europe where we take on unique challenges using cutting-edge design, data and technologies and experiment, iterate and innovate as part of multi-disciplinary agile teams.
You and your role:
As an Agile Delivery Manager, you will be accountable for the effective delivery of digital products and services using agile techniques and by driving the effective performance of an agile delivery team. You will be a leader and advocate for agile/lean techniques and empower the team to self-organise effectively.
You will manage dependencies, risks, commercials, budgets, suppliers, people assignments and remove blockers and seek opportunities for improvement.
In order to dynamically manage delivery, you should have an understanding of software engineering, business operational process design, non-digital artefact design (e.g. paper forms), user research, user experience design and aspects of policy development.
You will also actively participate in the BPDTS' thriving community to develop your own capability and capability across our organisation.
What are we looking for?
• Excellent experience of planning, team dynamics and collaboration.
• In-depth knowledge of agile and lean practices, effective communication and ability to make the process work.
• Demonstrable experience of maintaining delivery momentum and lifecycle perspective.
• Good grounding in commercial management and financial management.
• Excellent software engineering and product design experience.
Where will you work?
BPDTS Ltd provides dedicated services to the Department for Work and Pensions. Our digital, data and technology specialists work closely with experts in DWP Digital's community to make digital services quicker, simpler and more efficient for the millions of people that use them.
You'll join us in our brilliant digital hub in Newcastle. Find out more about working in our Newcastle hub here: https://careers.dwp.gov.uk/our-locations/newcastle/
We also all have the tech and tools we need to enable our people to work flexibly, and many of us are working remotely at the moment due to COVID-19.
We are an equal opportunity employer and we welcome applications regardless of age, gender, race or sexuality.
What is our offer?
• We'll reward you with a very competitive salary of up to £46,747
• You will be eligible for an Aviva Master Trust pension with employer contributions of up to 10%.
• We can offer you a performance-related annual bonus and in-year reward ad recognition.
• We'll help you balance your life and work with flexible working and family friendly policies.
• We'll give you a generous leave allowance starting and 25 days and rising to 30, with the option to buy and sell extra days each year.
• We'll help you work as you learn with access to coaching, training, structured development and career progression opportunities, as part of a dedicated community of practice.
We also offer much more as part of a flexible benefits package – including a cycle to work scheme, employee discounts, income protection, life assurance and lots more – which can be tailored to your lifestyle.
Hit APPLY for more information and to continue your application on our careers page. There you will also find candidate pack with more information, which you can download by clicking the 'Candidate Information Pack' button.
If you have any questions or you want to discuss this opportunity, please contact me via Suchitra.govindarajul@dwp.gov.uk.