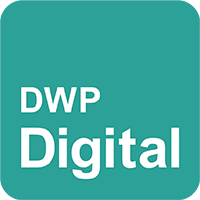 Digital Performance Analyst
Department for Work & Pensions
| | |
| --- | --- |
| Reference | 24507 |
| Number of vacancies | 2 |
| Location | Leeds and Newcastle |
| Salary | £37,962 — £45,024 |
| Work hours | 37 hours per week |
| Employment type | Permanent |
| Job benefits | A brilliant Civil Service pension with employer contributions circa 27%, generous annual leave, flexible working |
| Closing date | 24 January 2020 |
Job description
DWP. Digital with Purpose
Are you a Data Analyst with a deep technical expertise in digital performance analytics tools?
Do you know how to manipulate interrogate, implement, configure and articulate analytical data?
Are you ready to be part of an epic digital transformation?
Then look no further, we'd love to hear from you!
You and your role
We're looking for talented Digital Performance Analyst to join our growing community of experts on our Data & Analytics practice and become a key part of one of the biggest and highest-profile digital transformation programmes in the world.
You'll have the skills required to develop accurate, efficient data solutions which meet customer and business needs. You will ensure the stability, robustness and resilience of the products you design and drive continuous improvement and capability growth in the data practice.
This is a big challenge, but also a big opportunity. You will have the chance to use and stretch your abilities, strengthen your experience and continue your professional development in a supportive environment. You will work alongside people who care passionately about public service, making a difference and delivering for our customers.
As a Digital Performance Analyst you will be responsible to deliver performance analysis that helps services to meet the Government's "Digital by Default" service standard. You will be responsible for delivering high-quality analysis of departmental web analytics and other data in relation to digital services.
This role involves:
• Take a leading role in the development of the performance metrics and key performance indicators (KPIs) for the service and build dashboards and provide in depth reports to communicate key metrics.
• Track/measure user behaviour and use data to inform iterative service changes. Follow a process of continual iteration and measurement in order to monitor, iterate and improve.
• Be skilled in digital performance analysis and the configuration and deployment of digital analytical solutions.
• Define tagging, create and validate digital analytics tags and set up dimensions and metrics where required.
• Deliver and promote high quality service data in order to allow data-driven decisions based on visualisations, alerts, dashboards and feeds.
• Help agile teams to identify and overcome delivery obstacles to improve performance of the service/product.
Please note that this role requires SC Clearance at BPSS level which may take up to 4 weeks
Essential skills and experience
•Collaborating and Partnering
•Data extract, transform and load of ETL tools (Excel, Power BI, Tableu)
•Working with other analytical and user-centred design professions such as User Researchers and Interaction Designers
•Experience in trial design and exploitation
•Expert knowledge in administering, utilising and enhancing capability/functionality of digital analytics tools such as Matomo (analytics platform), Microsoft Application Insights
•Understanding of HTML, JavaScript, and Regex in the context of implementation and configuration of analytics
•Have experience in trial design and exploitation of the relevant statistical techniques to report the accuracy of findings
•Relevant skills in how to best present and communicate findings to a non-technical audience in a compelling way
•Experience of building self – development skills and also team development
Also, nice to have…
•Ideally experience of collaborative working in an Agile development environment, including defining user needs, creating personas and writing user stories
•Previous use/working with Tag Managers
The key attributes that we value for this role are…
• Strong analytical & problem-solving skills
• Proactive, ideally with a "Start-Up" /entrepreneurial mind set
• Ability to add value to help with process improvement
Where You'll Work
You'll join us in our brilliant digital hubs in either Leeds or Newcastle-upon-Tyne
Find out more here: https://careers.dwp.gov.uk/our-locations/
Using fresh ideas and leading edge technologies – and putting the user at the centre of everything we do – we create innovative digital solutions that make a difference to the lives of our 22 million users.
We are an equal opportunity employer and we welcome applications regardless of age, gender, race or sexuality.
Our Offer
In return for your skills we offer competitive salary up to £45,024 per annum, a brilliant civil service pension, and a generous leave package. We also have a broad benefits package built around your work-life balance which includes:
• Flexible working and family friendly policies
• Volunteering and charitable giving
• Discounts and savings on shopping, fun days out and more
• Interest-free loans to buy a bike or a season ticket, so it's even easier for you to get to work and start making a difference
• Sports and social activities
• Learning, development, coaching and mentoring programmes
HOW TO APPLY: For further information and to start an application click apply now.
If you'd like a chat first contact me via tia.nicholas@dwp.gov.uk
WATCH… Corinne our Lead Data Engineer share our vision, and talk about the value of data, its power to change lives, and what makes a great candidate in our recent webinar on data recruitment: