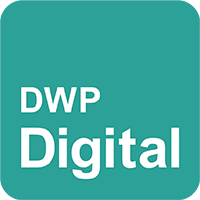 Infrastructure Engineer – Digital Operations – Identity
BPDTS Ltd
| | |
| --- | --- |
| Reference | 71.19 |
| Number of vacancies | 3 |
| Location | Manchester |
| Salary | Up to £49,482 |
| Work hours | 37.5 |
| Employment type | Permanent |
| Job benefits | Our flexible benefits package includes employer pension contributions of up to 10%, a performance related annual bonus of up to 10%, and lots more |
| Closing date | 13 June 2019 |
Job description
Want to be part of something really big?
If you're creative and curious to learn, want to be empowered to make decisions and challenge the norm, and want to bring BIG ideas to a MASSIVE digital challenge then you'll love it here. And we'd love to hear from you.
We are looking for talented Infrastructure Engineers with great experience of Identity management in Windows Environments management and specifically areas around Active Directory and associated products. You will be working on the design, implementation and support of the latest technical platforms, delivering solutions to support the management of an estate of over 90,000 users.
You will work with us on one of the largest transformation programmes in Europe, providing services that have far-reaching and pivotal roles in citizens' lives. We know that better digital services in government will mean better public services, with the power to make a difference to lives of 22 million UK citizens. Our fast growing digital community is driving that change.
You and your role
You will be working in a complex and challenging environment, where you will have chance to demonstrate and develop your technical skills, as well as take a leading role in delivering new and innovative solutions.
You will be part of an energetic 3rd line support team, transforming solutions and services offered to over 90,000 Office 365 users in the department. You will work with and support third parties in the provision of infrastructure services, lend your skills to projects, developments and campaigns and also help support the technical development of your other team members.
Our model of assignment means that over time and subject to business needs there will be opportunities to undertake varied roles across different delivery areas, where the business priorities require.
What are we looking for?
• Significant experience acting as 3rd line support for incidents, problems and changes to infrastructure solutions and services.
• Significant experience of performing the administration and support of all infrastructure solutions and services
• Experience of technical-change impacting and performing changes in a live service environment.
• Monitoring of infrastructure services and alerts and taking appropriate action.
• Experience of Hybrid interactions between Microsoft on premise and cloud productivity solutions.
• Experience of configuration and maintenance of file servers.
• Ability to troubleshoot and resolve complex problems across multiple technology domains;
• Ability to effectively communicate at different levels, across level 2 and level 3 technical teams, business users, architecture and 3rd party suppliers and end users.
• Strong stakeholder management skillsets, with ability to communicate effectively across all organisational levels.
• Knowledge of design, engineering techniques and testing applied to MS Evergreen releases would be desirable but not essential.
Your tech:
Essential:
• Active Directory
• Azure AD Connect
• DNS
• ADFS
• Active Directory integration (Unix, Kerberos etc)
• Group Policy
Desirable:
• Active Directory with Identity and Access Management
• Quest
• RBAC
• MIM – MS identity manager
• PAM – privileged access management – just enough access / enabled when needed – expires when done.
• PKI
• Powershell
• SQL Scripting
• Working in ITIL environment
Where will you work?
BPDTS Ltd provides dedicated services to the Department for Work and Pensions. Our digital, data and technology specialists work closely with experts in DWP Digital's community to make digital services quicker, simpler and more efficient for the millions of people that use them.
You'll join us in our easy-to-reach digital hub in Manchester.
Each of our nationwide hubs has been designed for and by members of our digital community. We provide the latest tech and tooling and foster a collaborative culture to help our agile, multi-disciplinary teams think big and try new things.
We are an equal opportunity employer and we welcome applications regardless of age, gender, race or sexuality.
What is our offer?
• We'll reward you with a very competitive salary of up to £49,482
• You will be eligible for a pension with employer contributions of up to 10%
• We can offer you a performance related annual bonus of up to 10%
• We'll help you balance your life and work
• We'll give you a generous leave allowance, with the option to buy and sell extra days
We also offer much more as part of a flexible benefits package – including a cycle to work scheme and lots of family friendly perks – which can be tailored to your lifestyle.
Building our future
We believe the work we do really matters, so we're serious about investing in you.
You'll have access to a huge suite of training and learning opportunities to complement the new skills you'll acquire on the job.
You'll get the chance to share knowledge with colleagues from across our digital communities, and to grow your skills through our coaching and mentoring programmes.
Hit APPLY for more information and to continue your application on our careers page. There you will also find candidate pack with more information, which you can download by clicking the 'Candidate Information Pack' button.
You'll need to register (you can use your LinkedIn profile) and then complete a short application form where you'll upload a CV.
For further info click apply or contact viv.vayapooree@dwp.gov.uk