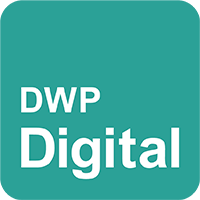 Interaction Designer
Department for Work & Pensions
Reference
69991
Number of vacancies
2
Location
Leeds and Newcastle
Salary
£35,310 — £40,666 per annum
Work hours
37 per week (flexible working)
Employment type
Permanent
Job benefits

We have a broad benefits package built around your work-life balance which includes:
• Flexible working
• Family friendly policies
• Volunteering and charitable giving
• Discounts and savings on shopping, fun days out and more
• Interest-free loans to buy a bike or a season ticket
• Sports and social activities
• Learning and development, including coaching, mentoring, qualifications and accreditation
• Career progression opportunities and lots more

Closing date
5 October 2020
Job description
DWP. Digital with Purpose.
We're looking for talented Interaction Designers to join our growing community of experts. DWP is leading a once in a generation programme of welfare reform and you'll help drive forward a key part of one of the biggest and highest-profile digital transformation programmes in the world.
DWP currently has an enormously ambitious and challenging agenda, often working in partnership with the private and voluntary sector. We provide services and support to over 20 million people, are responsible for over 730 million benefit payment transactions each year.
At the heart of this massive agenda is the digital transformation of the services that DWP provides, which will radically improve how government interacts with people. We'll make our services easier and swifter to access; the time taken to develop new services will be decreased and the cost of delivery will be reduced significantly.
Duties. Work. Projects.
As an Interaction Designer, you will work across the team, owning the delivery of artefacts and supporting interaction design.
You will work alongside researchers and developers to deliver DWP services, products and tools which fulfil user needs. You will have a strong understanding of all the elements of interaction design and experience of working in multidisciplinary teams.
You will have a solid technical understanding and be comfortable delivering prototypes.
Your focus will be on fulfilling user needs and understanding user journeys, using prototypes to do so.
You will be interested in developing the design practice and will be comfortable managing small teams whilst also feeding into the larger team.
What skills, knowledge and experience are we looking for?
• are capable of giving significant advice and guidance to others.
• have a proven track record of working from a digital perspective, including iterating interaction design for complex situations and difficult or technical problems and processes.
• are able to demonstrate experience of engaging multidisciplinary teams with a user-centred design process and explaining design decisions in a way that other people understand.
• have experience of putting forward the case for interaction design to senior stakeholders, policy colleagues and product owners.
• have been involved with and ran workshops with a focus on user-centred design.
• have taken the lead in setting design priorities.
• have experience of consulting regularly with senior stakeholders to provide analysis and recommendations.
• understand what prototyping is and why and when to use it.
• have an awareness of how to work in an open and collaborative environment (for example, pairing) and able to edit existing code and 're-use' it.
• have an awareness of the need to translate technical concepts into non-technical language and understands what communication is required to internal and external stakeholders.
Where will you work?
You'll join our team with a base office at one of our Digital Hubs at either Leeds or Newcastle.
We have the tech and tools we need to enable our people to work flexibly, and many of us are working remotely at the moment due to COVID-19.
Please click this link to have a look here to find out more about what is on offer at each site.
We're the UK's biggest government department with over 80,000 diverse and brilliant people on our team. We are an equal opportunity employer and we welcome applications regardless of age, gender, race or sexuality.
We provide the latest tech and tooling and foster a collaborative culture to help our agile, multidisciplinary teams think big and try new things. You will work alongside people who care passionately about public service, making a difference and delivering for our customers.
CLICK APPLY for further information and to start an application on Civil Service Jobs.
If you have any questions of you want to discuss the role before you apply get in touch via danny.winch@dwp.gov.uk
Check out some tips for getting hired here at DWP Digital via here and also this link