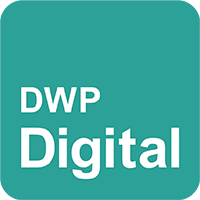 IT Asset Manager
Department for Work & Pensions
| | |
| --- | --- |
| Reference | 56398 |
| Number of vacancies | 2 |
| Location | Manchester or Blackpool |
| Salary | £35,310 — £40,666 |
| Work hours | 37 |
| Employment type | Permanent |
| Job benefits | A brilliant Civil Service pension with employer contributions circa 27%, generous annual leave, flexible working, great work life balance and lots more. |
| Closing date | 13 August 2020 |
Job description
DWP. Digital with Purpose.
We're looking for an Asset Manager to join our team in Manchester. Whether you are the finished article and would just love to join our organization because of the amazing work we do or this would be the next step in your career development, we want to hear from you.
We're delivering innovative solutions that are improving the lives of our citizens, increasing availability and enabling faster payments. Join our growing community of experts and become a key part of one of the biggest digital transformation programmes in the world.
As an Asset Manager you will be an integral part of the team, looking after software and hardware Asset management agreements and contractual conformance. Yours is an important role in maintaining and leveraging the technology that helps us deliver the products and services that are used by 22 million people in the UK, including friends, family, neighbours and some of the most vulnerable people in our society.
Duties. Work. Projects.
These are extraordinary times. We're engaged and delivering critical products and services that millions of people across the UK use to access the support they need. It's never been more important that we hire talented and motivated digital professionals like you.
As an Asset Manager, you will safeguard the software deployment, entitlement, and usage agreements across our large estate.
You'll be responsible for the short and long term strategic management of the software licensing agreements within our organization. You'll ensure that our 85,000 staff have the appropriate software and hardware in place to do the jobs they love, supporting people across the UK.
Whether you are currently looking after a smaller portfolio or you are engaged in either/or hardware or software licensing agreements we'd love to hear from you. We are not bothered about your current job title nor your current industry nor career journey thus far, we are looking for people who display commercial acumen, vendor management and licensing agreement conformance.
Your responsibilities
Sourcing
You'll work with stakeholders to lead on Asset Management input to the procurement and evaluation of Hardware and Software (including support renewals activity)
You're responsible for providing recommendations based on in depth research and determination of the options,
You'll supporting in the identification of the most efficient/best value uses of Hardware and Software assets.
You'll ensure hardware and software vendor management, performance management, and outsourced technology services benchmarking, and manage escalated disputes to a conclusion
Performance
You will quality assure data and use it to identify trends, problems, benefits, costs, savings and risks, responding to these as appropriate.
Monitor and review resolution of escalated issues with suppliers, monitoring and documenting disputes
Risk
You assess risks and document findings, working with stakeholders to implement the risk management process
Finance
You will ensure financial probity within contract budget
Suppliers
You'll work with commercial business partners to maintain relationships with a range of hardware and software vendors and resellers.
You'll support the resolution of escalated supplier related incidents, problems, or unsatisfactory performance
Your skills
Significant experience of Contract Management in particular with regard to suppliers of technical assets
Demonstrate Leadership experience of leading, supporting and mentoring the development of team members to successfully deliver high quality outcomes that meet customer needs and provide value for money
Experience of Managing a quality service in particular in relation to managing technical assets
Significant experience of Communicating and Influencing at different levels across a range of stakeholder, suppliers and vendors and senior leaders
Where You'll Work
You'll join us in our brilliant new digital hub in Manchester or Blackpool. Find out more about our hubs here:
We are a building a community, in the North West, that believes in nurturing the talent of our people, and here you'll step onto a career path with many opportunities to develop and expand your knowledge base and skill set.
We also have all the tools and tech we need to enable our people to work flexibly, and many of us are working remotely at the moment due to COVID-19.
We are an equal opportunity employer and we welcome applications regardless of age, disability, gender, race or sexuality.
Details. Wages. Perks.
In return for your skills we offer competitive salary up to £40,666, a brilliant civil service pension, and a generous leave package. We also have a broad benefits package built around your work-life balance which includes:
Flexible working and family friendly policies
Volunteering and charitable giving
Discounts and savings on shopping, fun days out and more
Interest-free loans to buy a bike or a season ticket, so it's even easier for you to get to work and start making a difference
Sports and social activities
Learning, development, coaching and mentoring
Career pathways and progression
And lots more
APPLY
For further information and to start your application click apply. You'll be redirected to our application portal on Civil Service Jobs. You may need to register an account.
Any further questions, queries please get in touch with via Mimi.Enefiok@dwp.gov.uk