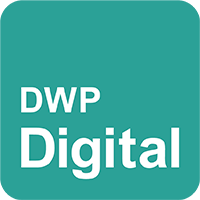 Junior Agile Delivery Manager
Department for Work & Pensions
Reference
60410
Location
Leeds, London & Newcastle
Salary
Up to £38,997
Work hours
37 per week (flexible working)
Employment type
Permanent
Job benefits

• Learning and development tailored to your role
• An environment with flexible working options
• A culture encouraging inclusion and diversity
• An employer pension contribution of up to 27%
• A generous annual leave allowance

Closing date
19 October 2020
Job description
DWP. Digital with Purpose.
DWP Digital is transforming DWP's services by unlocking the potential of leading edge technologies and ways of working.
We are looking for a Junior Agile Delivery Manager to join our team in a critical, fast-paced role delivering business critical tech like SharePoint and OneDrive. Experience of those products is helpful but not essential.
This is an opportunity to join our Delivery Management community at the ground floor. We don't often get chance to advertise jobs at this level.
If you are capable, organised, driven and confident this is a great opportunity to launch a career in Delivery Management, building your skills in a genuinely agile environment working on complex, impactful projects.
Delivery. Work. Projects.
You'll join our Digital Collaboration and Communication Services team. We need an emerging Agile Delivery Manager to help drive the rollout and adoption of OneDrive and SharePoint across DWP.
These are technologies which are crucial to the overall user experience of our colleagues, and which underpin everything we do. We're giving people the tech they need to deliver even better support to the millions of people that use and rely on DWP services.
We're currently 50% through our OneDrive rollout. We're about to take on the challenge of rolling out SharePoint. And we plan to create a file store in the cloud which will be massive for DWP and fundamental to our long-term file store strategy.
We need to get this all out into DWP in an orderly and organised fashion. That's where you come in.
This is big. Really big. Because of the scale of what we're trying to achieve, you'll work closely with and report to a Senior Agile Delivery Manager. You'll also have chance to lead on particular areas.
This is not a traditional Agile Delivery Manager role for us. You won't be leading a project team tasked with building new tech. But you will use a lot of the skills we associate with Delivery Management as you deliver this transformational software across DWP's massive estate, out to hard-to-reach areas where people have limited time, might not understand the technology or be resistant to change.
We expect your focus to be on the hard work of technical delivery. You'll flex your ability to build relationships and communicate with impact. You'll influence and organise people from a range of backgrounds, on your own team and beyond.
Fast-paced work and a fast-track to career progression?
This role will be fast paced and full of variety. You'll jump from sprint to sprint. It will be tough at times but hugely rewarding and a real fast track to exposure, experience and career progression.
Katy Bedford is the Product Design Lead for Communication and Collaboration Services. 75% of Katy's last team achieved promotion while working on projects like this.
And you'll also be part of a brilliant Delivery Management community, led by our Head of Role Barry Traish. Barry is committed to investing in his people; he wants people to develop and move up the ladder as quickly as possible, and sees this role as a great chance to make that happen.
What skills and experience do you need?
Experience of product and user-centred delivery
Experience of using Kanban
Experience using Waterfall delivery
Experience in Service Management
 Where will you work?
You'll join our team in a brilliant DWP Digital hub in your choice of Leeds, London or Newcastle.
Find out more about our hubs here: https://careers.dwp.gov.uk/our-locations
We also all have the tech and tools we need to enable our people to work flexibly, and many of us are working remotely at the moment due to COVID-19.
We've just been shortlisted for a Best Place to Work in Digital Award: https://bit.ly/3lL7DJR
Details. Wages. Perks.
In return for your skills we offer competitive salary of £38,997, a brilliant civil service pension with employer contributions worth 27%, and a generous leave package.
We also have a broad benefits package built around your work-life balance which includes:
Flexible working and family friendly policies
Volunteering and charitable giving
Discounts and savings on shopping, fun days out and more
Interest-free loans to buy a bike or a season ticket, so it's even easier for you to get to work and start making a difference
Sports and social activities
Learning and development, including coaching, mentoring, qualifications and accreditation, career progression opportunities and lots more.
CLICK APPLY for further information and to start an application on Civil Service Jobs.