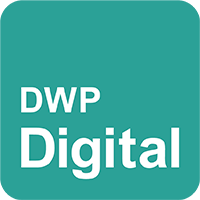 Lead Agile Delivery Manager
Department for Work & Pensions
Reference
78949
Number of vacancies
1
Location
Blackpool, Leeds, Newcastle-upon-Tyne
Salary
£60,740 — £72,933
Work hours
37
Employment type
Permanent
Job benefits

A brilliant Civil Service pension with employer contributions circa 27%, generous annual leave, flexible working, great work life balance and lots more.

We also have all the tools and tech we need to enable our people to work flexibly, and many of us are working remotely at the moment due to COVID-19.

Closing date
23 November 2020
Job description
DWP. Digital with Purpose.
DWP Digital offers uniquely challenging and fulfilling careers for people interested in using their skills to make a genuine difference to society. We're part of the UK's biggest government department, and along with around 90,000 colleagues, we support over 20 million people every day to help them to find work and save for their future.
Few other organisations globally provide the same opportunity to apply next-generation digital technology on a massive scale to issues which touch the lives of so many. You'll be a key part of one of the UK's biggest and most high-profile digital transformation programmes, a once-in-a-generation reform of government products and services.
As our new Agile Delivery Manager remove blockers and the create right environment for your multidisciplinary teams to succeed, helping them to self-sufficiency and creating a culture of learning and transparency.
You'll be an exemplary servant leader. You'll lead from the front. You'll continue our journey to embed Agile, including the latest tools and techniques, in the fabric of DWP.
Duties. Work. Projects.
As an Agile/Portfolio Delivery Lead, you will deliver end to end programmes and projects including owning the delivery of our Digital Health portfolio.
You will have the ability to adapt and reflect, also able to recognise when something does not work and encourage a mind-set of experimentation. There is real opportunity here to exploit new and emerging tech as we move forward. We're looking for someone with an ability to deliver now and keep an eye on the future.
Within Digital Health we are responsible for a number of existing services which support some of the most vulnerable users in society to receive the financial support they need as a result of their health condition or disability, including Personal Independence Payment and Employment and Support Allowance.
We are transforming the way some of our most vulnerable users get the support they need. Working alongside policy, strategy, service delivery and cross-government digital areas we are designing the Health services of the future. We're making improvements and releasing value early and regularly while we aim towards a future vision of joined-up health services which meet user needs and fulfill our ambitious agenda.
You will provide agile leadership to a multi-disciplinary agile team and help embed agile principles and practices across DWP. You'll also build and nurture relationships with senior stakeholders in order to influence how and what we deliver, to ensure the best possible outcomes for our millions of users.
What skills and experience are we looking for?
You're an agile guru: You have experience of leading and delivering in an agile environment. You're an agile evangelist and can apply the right tools and techniques to facilitate end-end project/service delivery
Too complex? No, you simply deliver: You have experience of delivering software across the lifecycle for complex projects
You're an experienced Delivery Manager: You have experience of successfully managing multiple live services
You're a leader: You have experience of coaching and leading multiple delivery teams simultaneously through the full product lifecycle
Details. Wages. Perks.
You'll join us in our brilliant digital hub in Blackpool Manchester or Newcastle-upon-Tyne. Find out more about our hubs here: https://careers.dwp.gov.uk/our-locations/
We also all have the tech and tools we need to enable our people to work flexibly, and many of us are working remotely at the moment due to COVID-19.
In return for your skills we offer competitive salary up to £72,933, a brilliant civil service pension, and a generous leave package.
We also have a broad benefits package built around your work-life balance which includes:
Flexible working
Family friendly policies
Volunteering and charitable giving
Discounts and savings on shopping, fun days out and more
Interest-free loans to buy a bike or a season ticket, so it's even easier for you to get to work and start making a difference
Sports and social activities
Learning and development, including coaching, mentoring, qualifications and accreditation, career progression opportunities and lots more.
CLICK APPLY for further information and to start an application on Civil Service Jobs.
For further information and to start your application click apply. You'll be redirected to civil service jobs. Make sure you use your application to really demonstrate you've got the skills and experience we're looking for.
If you have any questions before you apply get in touch with me via Mimi.Enefiok@dwp.gov.uk