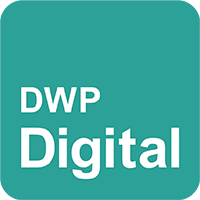 Lead Enterprise Architect
Department for Work & Pensions
Reference
25784
Number of vacancies
4
Location
Blackpool, Leeds, Manchester, Newcastle-upon-Tyne or Sheffield
Salary
£59,258 — up to £80,000 per annum
Work hours
37 per week (flexible working)
Employment type
Permanent
Job benefits

We have a broad benefits package built around your work-life balance which includes:
• Flexible working
• Family friendly policies
• Volunteering and charitable giving
• Discounts and savings on shopping, fun days out and more
• Interest-free loans to buy a bike or a season ticket
• Sports and social activities
• Learning and development, including coaching, mentoring, qualifications and accreditation
• Career progression opportunities and lots more.

Closing date
15 January 2020
Job description
DWP: Digital with Purpose. If you're a skilled Enterprise Architect, want to be empowered to make decisions and challenge the norm, and want to bring BIG ideas to a MASSIVE digital challenge then you'll love it here. And we'd love to hear from you.
DWP is in the middle of a once-in-a-generation transformation of our products and services, that will change the way people interact with government. We're looking for a talented Lead Enterprise Architects like you to share your expert knowledge and experience with a thriving community of digital practitioners, and to drive forward our digital strategy.
The role
You will be responsible for ensuring lines of business and shared platforms are aligned to the enterprise vision and that we achieve the best possible outcomes for our business and our users.
As a key player in the senior leadership team, you will be involved in the development, identification and future planning of architecture services. Driving and building our Architecture practice by providing leadership across our very large, complex, and architecturally unique, organisation.
With an understanding of organisational strategy and objectives, you will align research activities across the organisation to create strategic insights, also aligning wider research activities at a cross-government level.
Enterprise and business architecture (DDaT)
Contributing to the creation and maintenance of the target operating model, you will identify the impact on operational service.
Bridging the gap between technical and non-technical
You will be someone who is able to mediate and mend relationships, communicating with stakeholders at all levels and from technical and non-technical backgrounds.
Please click this hyperlink to check out a great blog from John Banks, Lead Technical Architect for Citizen Information, for a flavour of what we do and a look at some of the big challenges you could take on here at DWP Digital:
What skills, knowledge and experience are we looking for?
• Building business cases for investment in multi-millions of pounds.
• Making strategic recommendations at CIO level and transformation roadmap planning.
• Architecture Design and modelling techniques, tools and standards.
• Shaping and supporting technology initiatives, projects, programmes and portfolios.
• Governance activities to enable effective management and decision making.
• Government Digital Service (GDS) design principles and service standards.
• Influencing Director level stakeholders in a large scale corporate environment.
• Presenting to large technical audiences, and IT/Finance governance boards.
• Leading delivery of business critical IT projects/services in a large, complex UK central government or private sector organisation.
Click this link to check out tips for getting hired here at DWP Digital
Where will you work?
You'll join our team with a base office of your choice of one of our Digital Hubs at either Blackpool, Leeds, Manchester, Newcastle-upon-Tyne or Sheffield.
Please click this link to find out more about what is on offer at each site.
We're the UK's biggest government department with over 80,000 diverse and brilliant people on our team. We are an equal opportunity employer and we welcome applications regardless of age, gender, race or sexuality.
We provide the latest tech and tooling and foster a collaborative culture to help our agile, multidisciplinary teams think big and try new things. You will work alongside people who care passionately about public service, making a difference and delivering for our customers.
CLICK APPLY for further information and to start an application on Civil Service Jobs.
If you have any questions of you want to discuss the role before you apply get in touch via danny.winch@dwp.gov.uk