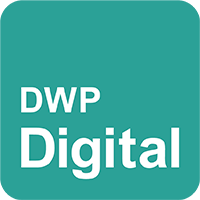 Lead Product Manager
Department for Work & Pensions
Reference
74104
Number of vacancies
2
Location
Newcastle, Leeds, Blackpool
Salary
£60,740 — £72,933
Work hours
37
Employment type
Permanent
Job benefits

A brilliant Civil Service pension with employer contributions circa 27%, generous annual leave, flexible working, great work life balance and lots more

We also all have the tech and tools we need to enable our people to work flexibly, and many of us are working remotely at the moment due to COVID-19.

Closing date
26 October 2020
Job description
DWP. Digital with Purpose.
DWP is UK's largest government Department. We support and serve over 20 million people and make billons of payments. We're using to the latest technology and tooling to power a once-in-a-generation transformation f the way we deliver our services
We're looking for two talented, experienced Lead Product Managers to join work across two distinct parts of our ambitious transformation portfolio.
We want candidates with expertise on digital product design and delivery at scale.
You'll provide strategic and tactical product leadership for your portfolio, leveraging your expertise in product management to provide brilliant outcomes and experiences for DWP users.
We have exciting Product Lead roles on our Health Transformation portfolio and on our People Services Team
The Health Transformation portfolio is made up of services of national significance, which support some of the most vulnerable users in society.
The People Services Team are transforming existing products using modern systems architectures and loosely-coupled microservices, so that it's easier to connect and work across services and organisations.
These People Services Products are used by 83,000 colleagues who deliver vital services to UK Citizens. We're digitising services and evolving away from legacy technologies to create a consistently excellent user experience for our people and our customers.
As a Lead Product Manager you will work with one of these teams to articulate the vision and strategy and support multiple teams to shape and deliver a user road-map.
You're a great collaborator and communicator; you build big relationships with influential senior stakeholders.
You will work with other Product Managers, Service Designers and Delivery Managers to jointly drive forward our thinking. Together we'll deliver value to our users by influencing stakeholders across the department and providing leadership and direction to our product teams.
Duties. Work. Projects – You and your role
You'll offer extensive experience in people and thought leadership with demonstrable involvement in leading your team towards agile ways of working in the design and delivery of a significant digital programme, service or product. That could be leading on a large application, system, service or even a significant change programme.
What are we looking for?
You're an experienced leader of product teams: you have experience of leading a team through the design and delivery of significant services or products. You have managed and mentored product team to deliver high quality outcomes.
You're a strategic leader: you have provided leadership and advice, and developed product strategies and road-maps
You are a product expert: with a strong appreciation of product design and development, you're experienced with significant technology multi-channel change programmes.
You communicate and collaborate across boundaries: you work across department or functional boundaries to effectively communicate a product vision and gain stakeholder buy in. You take and act upon challenge from stakeholders. You have also worked with users to articulate their needs and communicated these to a product team.
You grow teams and build capability: you support the professional development of product managers in your area and look outwards, engaging and networking across the wider product management profession.
Where will you work?
The Health Services role can be based in Newcastle, Leeds or Blackpool. The people Services role is based in Blackpool only. Find out more about our hubs here: https://careers.dwp.gov.uk/our-locations/
We also all have the tech and tools we need to enable our people to work flexibly, and many of us are working remotely at the moment due to COVID-19.
We're the UK's biggest government department with over 80,000 diverse and brilliant people on our team. We are an equal opportunity employer and we welcome applications regardless of age, gender, race or sexuality.
We've just been shortlisted for a Best Place to Work in Digital Award: https://bit.ly/3lL7DJR
Details. Wages. Perks.
In return for your skills we offer competitive salary up to £72,933, a brilliant civil service pension, and a generous leave package.
We also have a broad benefits package built around your work-life balance which includes:
Flexible working
Family friendly policies
Volunteering and charitable giving
Discounts and savings on shopping, fun days out and more
Interest-free loans to buy a bike or a season ticket, so it's even easier for you to get to work and start making a difference
Sports and social activities
Learning and development, including coaching, mentoring, qualifications and accreditation, career progression opportunities and lots more.
CLICK APPLY for further information and to start an application on Civil Service Jobs.
We value capability over experience, and we'll ask you to demonstrate the depth and breadth of your skills/knowledge in your application. We want to see what have you delivered before when applying your product management skills, what solutions have you shaped, your knowledge of providing solutions to business problems. Show us what you can do.
If you have any questions of you want to discuss the role before you apply get in touch with me via Mimi.Enefiok@dwp.gov.uk