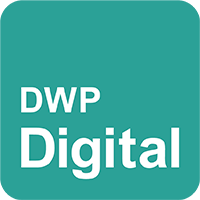 Lead Security Architect
Department for Work & Pensions
Reference
81188
Number of vacancies
1
Location
Newcastle OR Leeds
Salary
£60,740 — £80,000 per annum
Work hours
37 per week (flexible working)
Employment type
Permanent
Job benefits

We have a broad benefits package built around your work-life balance which includes:
• Flexible working
• Family friendly policies
• Volunteering and charitable giving
• Discounts and savings on shopping, fun days out and more
• Interest-free loans to buy a bike or a season ticket
• Sports and social activities
• Learning and development, including coaching, mentoring, qualifications and accreditation
• Work in an environment shortlisted for a Best Place to Work in Digital Award
• Career progression opportunities and lots more

Closing date
2 December 2020
Job description
DWP. Digital with Purpose.
We're looking for a Lead Security Architect to join DWP Digital's growing community of experts. You'll work on the Citizen Information product delivery unit (PDU) where security of DWP services and citizens' data is at the heart of everything we design and build.
We're living in extraordinary times, with unprecedented need for DWP products and services in our communities. We need experienced and expert security architects to work alongside our technical architects in our multi-disciplinary agile teams. Together we will develop services that are easier to access, more efficient to develop, more scalable, safer and more available to 22 million people that use them.
Duties. Work. Projects.
The PDU are at the forefront of helping to deliver DWP's new strategic event-driven architecture vision. We are defining and developing a number of new shared application products that enable secure, appropriate, and effective use of our user's data.
DWP is heavily reliant on a legacy IT estate to manage benefit claims. We are rapidly modernising and developing new services, and during the transition to our new strategic architecture model interoperation between old and new is critical.
So we're building a legacy bridge that manages the bi-directional exchange of citizen data and decouples the "old world" from the "new world" and provides an "anti-corruption" layer.
We're also exploiting new and existing data from across government to deliver operational efficiencies, reduce fraud and error, enable straight through processing within our digital services, and ultimately providing improved citizen journeys.
You'll need to be a leader as well as a Security Architecture expert.
You will deliver and support the technical and security architecture design elements of Citizen Information projects and initiatives. You will need to be at the top of your game working with engineering teams, and other Digital colleagues, to create secure VFM solution designs.
You'll build capability in our community and drive effective decisions and technology choices. An expert voice on Security Architecture you'll provide advice to other Architects, and support delivery teams with a blend of high technical and behavioural skills.
You will own the product architecture, communicating complex design clearly to stakeholders including at the most senior level, collaboratively creating solutions options and making expert recommendations. This is especially key during discovery and inception phases.
Check out this informative blog from John Banks, Lead Technical Architect for Citizen Information, for more regarding the big opportunities here at DWP Digital.
Click here to read (via LinkedIn) from Tom Romer, a Solutions Architect here at DWP Digital, where in his blog he sets the scene regarding his return to us after 9 years away and what an amazing place it is to work.
Also, click here to read from Sam Hehir, a current Security Architect here, who explains what to expect from a typical working day.
What skills and experience are we looking for?
• Public cloud technologies, cloud hosting, container, and networking design patterns, tools and best practice (especially Amazon Web Services)
• Security threat trends, analysis and protection technologies, tools and best practice (e.g. software exploits, SQL injection, cross-site scripting, remote file inclusion, stolen credentials, 'watering hole' attacks, DDOS, Malware, Phishing, Ransomware)
• Secure communication and encryption / cryptographic technologies, tools and best practice (e.g. IPSec, Kerberos, TLS / SSL)
• Identification, authentication and Single Sign-On(SSO) technologies, tools and best practice (e.g. OpenID, Oauth 2.0, OIDC, XACML, OATH reference architecture, Kerberos, SAML, WS-Security, RACF)
• Cybersecurity technologies, tools and best practice
• Providing a consistent set of solution views, that communicate and describe the construction of the solution, and any security and risk implications, to all stakeholders
• Identifying security issues in system architectures, and provide advice and guidance on the risk impact of vulnerabilities in our existing and future designs and systems.
Where will you work?
You'll join our team with a base office at one of our Digital Hubs at either Newcastle OR Leeds.
We have the tech and tools we need to enable our people to work flexibly, and many of us are working remotely at the moment due to COVID-19.
Please click this link to have a look here to find out more about what is on offer at each site.
We're the UK's biggest government department with over 80,000 diverse and brilliant people on our team. We are an equal opportunity employer and we welcome applications regardless of age, gender, race or sexuality.
We provide the latest tech and tooling and foster a collaborative culture to help our agile, multidisciplinary teams think big and try new things. You will work alongside people who care passionately about public service, making a difference and delivering for our customers.
CLICK APPLY for further information start an application on Civil Service Jobs.
Check out some tips for getting hired here at DWP Digital via here and also this link