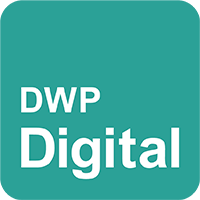 Lead Site Reliability Engineer and Senior Site Reliability Engineer
Department for Work & Pensions
Reference
39656
Number of vacancies
21
Location
Blackpool, Leeds, London, Manchester, Newcastle or Sheffield
Salary
Up to £78,605
Work hours
37 Flexible
Employment type
Permanent
Job benefits
A brilliant Civil Service pension with employer contributions circa 27%, generous annual leave, flexible working, great work life balance and lots more.
Closing date
16 April 2020
Job description
Lead Site Reliability Engineer and Senior Site Reliability Engineer (Azure) Up to £78,605. 27%+ pension contributions, flexible working, work life balance and great benefits.
Site Reliability Engineering (SRE) is an enabling role for Digital Transformation, bringing a focus on application reliability and operational efficiency that will help DWP achieve its goals to 'Provide Constant Availability', 'Deliver Service Excellence', 'Drive Down Operational Costs and Risks', 'Provide Actionable Insight and Visibility', and 'Streamline Change Across the Estate'.
Our SRE's combine software and systems engineering to build and run large-scale, massively distributed, fault-tolerant systems.
We are applying the latest digital thinking to the large heritage services that still handle huge volumes of our customer's pension and benefit payments. The department is investing heavily in site reliability engineering (SRE) to maintain these services.
For us, SRE is about applying software engineering principles and practices to the world of service delivery and operations. It's about prioritising reliability over new features, making sure services are stable, secure and performant for when our users need them most.
As a Lead Site Reliability Engineer you will lead a team of senior SREs who are each accountable for the reliability of DWP business and citizen-facing applications.
You will collaborate with product owners and other senior stakeholders across the business to define, monitor, and dashboard application performance.
You will balance the priorities of the SRE team such that continuous improvements to application reliability are consistently achieved, balanced against the needs of the application delivery projects.
You will implement SRE best practice within your team and across relevant teams where SREs are embedded.
You will have proven experience in the full application development lifecycle including operational support, performance and capacity management and effective management of major incidents
As a Senior Site Reliability Engineer you will drive adoption of SRE best practice across the team within which you are embedded.
You will coach and mentor application development and operations engineers in the practice and techniques of SRE.
You will assure the development, testing, and operation of the business or citizen-facing applications for which you are responsible and you will be accountable for the reliability of those applications.
You will actively manage the work backlog and develop reliability improvements as well as leading initiatives to develop the automation of low-value tasks balanced against project delivery demands.
You will provide technical leadership to wider operational teams along with providing oversight to the products and services they support.
What skills, knowledge and experience are we looking for?
DWP operate a Hybrid Cloud Platform incorporating Amazon Web Services (AWS), Azure and On Premise Hosting (OPH).
Experience with application and use of the Azure specific skills.
Demonstrable experience with ARM template, OMS, IaaS, PaaS, SaaS, Functions
Experience with with logic apps Event Hubs
Experience with Application Insights
Experience with ServiceNow or similar ITIL tools
Experience with Dynatrace or similar APM tools
You have significant experience with Containers, Dockers and Kubernetes
You have experience with Agile/DevOps delivery methodologies and best practice.
You have with CI/CD, Product Development Lifecycles, Cloud technologies and platform Integration.
Where You'll Work
You'll join our team in one of our digital hubs in either Blackpool, Leeds, London, Manchester, Newcastle or Sheffield.
To find out a bit more take a look here: https://careers.dwp.gov.uk/dwp-digital-hub-locations.
You will work alongside people who care passionately about public service, making a difference and delivering for our customers. Few other organisations globally provide the same opportunity to apply next-generation digital technology on a massive scale to issues which touch the lives of so many.
We are an equal opportunity employer and we welcome applications regardless of age, gender, race or sexuality.
Our Offer
In return for your skills we offer competitive salary up to £78,605 a brilliant civil service pension, and a generous leave allowance. We also have a broad benefits package built around your work-life balance which includes:
Flexible working and family friendly policies
Volunteering and charitable giving
Discounts and savings on shopping, fun days out and more
Interest-free loans to buy a bike or a season ticket, so it's even easier for you to get to work and start making a difference
Sports and social activities
Learning and training opportunities, including coaching, mentoring, events, community meet ups and lots more
Clear career paths and opportunities to progress
HOW TO APPLY: For further information and to start an application click apply now. If you would like to discuss this role and our offer contact me via vanburn.kirwan@dwp.gov.uk