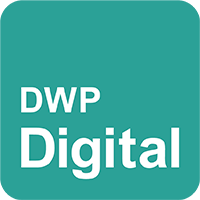 Lead Technical Architect – Mobility
BPDTS Ltd
Reference
BPDTS 163.19
Location
Manchester
Salary
Up to £89,995
Work hours
37.5
Employment type
Permanent
Job benefits
Employer pension contributions up to 10%, annual bonus up to 10% and flexible benefit package that can be tailored to your lifestyle.
Closing date
5 December 2019
Job description
Are you an experienced digital leader? A Tech Architect or Solution Architect, with skills and experience in Enterprise Mobility? Do you want to be a key part of a massive digital transformation of public services as part of a nimble, agile organisation?
Then you'll love it here, and we'd love to hear from you!
Who are we?
We are BPDTS Ltd. We provide technology services to the UK's largest government Department, DWP. We're genuinely a different option to both civil service and private sector for tech experts. We're the third way – nimble, flexible and agile like a small tech co, but with responsibility and the ability to make a difference to society, to do work in the public interest with the power to change lives.
We are passionate about empowering, enabling, supporting and motivating the talented tech experts at the heart of our organisation. We want to ensure our organisation is a great place to work.
Watch our CEO Loveday Ryder explain our vision for BPDTS…
https://www.youtube.com/watch?v=T592aO1hniE&feature=youtu.be
You and your role
You combine a broad tech background with expert skills and knowledge in architecture and mobility.
As a leader you solve problems, give permission, open doors and make things happen. You combine hands on technical skills and nous with an ability to get the best results and understanding out of those around you.
Our BPDTS Architecture community work hand-in-hand with DWP to develop and apply architectural good practice. We maximise the flow of value to DWP and the millions of people who use DWP's services every year
We use intentional and emergent design techniques so that teams understand the context within which their solutions will work and the sequence of their product's release, working in an agile way, developing emergent, simplified and innovative solutions.
Here you'll help business projects, strategists, planners and designers to take an early view of how they can best use IT to deliver business change and achieve objectives. And you'll support the architectural design and development of individual IT based projects.
Simply, you'll have a critical, fundamental and intrinsic role in the future shape and strategy for DWP's mobility architecture.
What skills and experience are we looking for?
You have broad IT experience with in-depth understanding of application design & development, tooling, methods, integration, infrastructure, data and security
You have a background as a very senior developer/architect with a wide range of programming, design and architecture experience
You can translate solutions in to business terms and communicate to stakeholders
You have a clear understanding of the current technology architecture, and can create a definition and options for future state architecture
You've worked in a multi-supplier environment
You are able to undertake detailed analysis of technical designs and provide stakeholders with assurance of supplier designs and proposals, and where necessary drive innovation
You have a deep understanding of Enterprise Mobility Management (EMM) technology and service ecosystem
You have overseen the design deployment and operationalisation of Enterprise Mobility Management solutions such as AirWatch & Intune.
You're an expert in Airwatch and Microsoft EMS solution components like ShareFile, Secure Apps, StoreFront, GoToMeeting, Secure Content Locker, App Catalogue, App VPNs etc
You have deep experience of leading mobile OS – iOS and Android and respective native applications, web based apps and low code platforms.
Where will you work?
You'll work for BPDTS, based in our brilliant new hub on St Peter's Square in Manchester city centre: https://careers.dwp.gov.uk/dwp-digital-hub-locations/manchester
We are an equal opportunity employer and we welcome applications regardless of age, disability, gender, race or sexuality.
What is our offer?
We'll reward you with a very competitive salary of up to £89,995
You will be eligible for a pension with employer contributions of up to 10%
We can offer you a performance-related annual bonus of up to 10%
We'll help you balance your life and work
We'll give you 25 days' annual leave, with the option to buy and sell days
We also offer much more as part of a flexible benefits package which can be tailored to your lifestyle.
How to Apply: For further information and to start your application click Apply. You will need to register your CV and add a supporting statement on our online application portal.