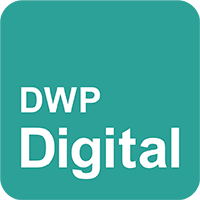 Lead Technical Architect (Solutions Architect)
Department for Work & Pensions
Reference
22820
Number of vacancies
1
Location
Manchester
Salary
£63,052 — up to £86,154 per annum
Work hours
37 per week (flexible working)
Employment type
Permanent
Job benefits

We have a broad benefits package built around your work-life balance which includes:
• Flexible working
• Family friendly policies
• Volunteering and charitable giving
• Discounts and savings on shopping, fun days out and more
• Interest-free loans to buy a bike or a season ticket
• Sports and social activities
• Learning and development, including coaching, mentoring, qualifications and accreditation
• Career progression opportunities and lots more.

Closing date
5 January 2020
Job description
Digital Workplace Project. Digital with Purpose. DWP.
We're looking for a talented Lead Technical Architect (Solutions Architect) with experience of delivering architectures and expertise relating to Digital Workplace technologies to join DWP's Digital Workplace project and become a key part of one of the UK's biggest and most high-profile digital transformations. If you're an agile digital leader, you love solving big and unique architectural problems and you want to use your skills on projects with real impact, we'd love to hear from you.
We're delivering a once-in-a-generation reform of products and services that will put world class technology solutions into the hands of the people that need them most, whether that's the millions that access DWP services or our brilliant frontline colleagues.
What is Digital Workplace?
It's big.
Over the last two years diverse DWP Digital teams have established Digital Workplace, an agile and multi-disciplinary service that supports over 84,000 employees, using more than 150 distributed cloud applications, operating out of more than 800 UK sites, and powering digital products and services used by more than 20 million people across the UK.
It's evolving.
So far we've moved all of our systems to hybrid hosting, removing the constraints of previous outsourced IT contracts, modernising our legacy infrastructure and stabilising performance.
We're improving communication and collaboration with a mix of new hardware including mini-PCs, Surface Pro laptops and a growing mobile phone network. By upgrading our software with the latest versions of Office 365, Skype for Business and our rebooted staff intranet we're making sure our people always have the right tools and the latest professional digital skills.
It's important we get it right.
DWP deliver world-class digital solutions which touch the lives of millions of people, including some of the most vulnerable in our society. We're creating a better working environment and experience for the people behind those solutions to ensure they stay equipped, motivated, informed and engaged.
Find out more via this hyperlink from our Deputy Director David who explains how Digital Workplace offers a phenomenal challenge.
You and your role
You'll bring all our capability, energy and credibility to this senior role where you'll be an influential player in DWP's digital transformation. You will be Lead Architect on this large project, where you'll work with engineering teams to design, develop, deliver and maintain IT products and services. You'll work on Digital Workplace, so you'll combine an expertise in technical architecture with knowledge and experience of DW-related technologies, infrastructures and products as described below.
You are an Architecture expert and advocate. You will be a role model across the technical architecture community, helping to lead and support our community to build high quality products and services.
What skills and experience are we looking for?
For this role we welcome applications from those who can demonstrate that they have expert Digital Workplace recognised experience to:
* Deliver technical architectures which are driven by user and business outcomes, using agile techniques across multiple delivery organisations.
* Define the requirements for Digital Workplace Devices – traditional desktop, laptop, tablets, smartphones and thin clients – and the associated back-end management and support infrastructure.
* Display knowledge of Virtual Desktop environment and application visualisation.
* Show subject matter expertise in Digital Workplace and associated technologies, including Office365 / Microsoft Operating Systems, VMware, Identity and Access Management Solutions.
Where will you work?
You'll join our team at our digital hub in Manchester.
Based in the city centre and is easily accessible by tram, bus or rail, our facilities include a TechBar, café, cycle shelter, showers, Wudu washing facilities, GDS Academy, user experience lab and UX command centre.
Have a further look at the facilities via this hyperlink.
We provide the latest tech and tooling and foster a collaborative culture to help our agile, multidisciplinary teams think big and try new things. You will work alongside people who care passionately about public service, making a difference and delivering for our customers.
We're the UK's biggest government department with over 80,000 diverse and brilliant people on our team. We are an equal opportunity employer and we welcome applications regardless of age, gender, race or sexuality.
CLICK APPLY for further information and to start an application on Civil Service Jobs.
If you have any questions or you want to discuss the role before you apply get in touch via digitalworkplace.recruitment2019@dwp.gov.uk