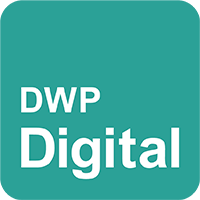 Lead Workforce Planning Manager
Department for Work & Pensions
Reference
62691
Number of vacancies
1
Location
Blackpool Manchester or London
Salary
£60,740 — £78,765
Work hours
37 hours per week
Employment type
Permanent
Job benefits
A brilliant Civil Service pension with employer contributions circa 27%, generous annual leave, flexible working and lots more…
Closing date
30 August 2020
Job description
Do you have expertise as a Workforce Planning Manager?
Are you passionate about interpreting data and seeing the bigger picture to help shape develop and establish this function?
Are you a key influencer in managing stakeholders, able to build & nurture complex relationships?
And are you ready to be part of an epic digital transformation? Then click apply now, we'd love to hear from you!
DWP. Digital with Purpose.
DWP Digital is transforming DWP's services by unlocking the potential of leading edge technologies and ways of working. With our partners, we're focused on building and running innovative digital technology solutions that meet and respond to the changing needs and expectations of millions of people. We want to make it quicker, easier and less costly for DWP's customers to get the support they need.
As our Lead Workforce Planning Manager, you will lead workforce planning for DWP's Digital Group, managing the in-year position for our resource base of 4,000 people and £250m p/a spend, producing medium term plans to help ensure that we have the resources in place to deliver against our future ambitions.
Duties. Work. Projects.
We are now looking for someone to lead the workforce planning function for our large and complex digital organisation. You will lead and further develop a newly strengthened workforce planning function for DWP Digital Group. You'll lead a small team, working with embedded workforce planners in each of the Director-led functions within Digital.
Following a recent review of our workforce planning capability in DWP Digital, we have identified a need to:
• Better understand and manage Digital Group's entire resource mix
• Establish clearer connections between planned activity, the resource it uses and the funding it consumes
• Bring together a number of data sources into a single data source (a single version of the truth)
• Develop and implement a new Target Operating Model for the workforce planning function
• Develop new processes and products to support and enable delivery
In this role you will:
• Lead the production and maintenance of in-year and medium-term workforce plans across all elements of the resource mix
• Lead tracking of the Digital resource position and the production of accurate and timely reports to drive effective decision-making at all levels
• Connect with and influence wider Departmental planning and reporting, building strong relationships to help you get the job done
• Lead the Digital Workforce Planning Function, including your direct team and embedded teams
• Contribute to capability development including coaching, training and setting standards and frameworks
What skills, knowledge and experience are we looking for?
• Experience of leading a continual Workforce Planning process in a very complex environment, identifying dependencies and making links to associated funding implications
• Ability to analyse complex and conflicting data, draw conclusions and make recommendations at a tactical and strategic level
• Able to devise solutions and leads change initiatives including communication, transition and implementation activities
• Experience of leadership, in both inspiring and motivating teams and working across professional boundaries within a diverse senior stakeholder environment
• Experience of working in a complex Digital organisation, or demonstrable understanding of how complex Digital organisations operate in the context of the role
Details. Wages. Perks.
In return for your skills we offer competitive salary up to £78,765 a brilliant civil service pension, and a generous leave package. We also have a broad benefits package built around your work-life balance which includes:
• Flexible working and family friendly policies
• Volunteering and charitable giving
• Discounts and savings on shopping, fun days out and more
• Interest-free loans to buy a bike or a season ticket, so it's even easier for you to get to work and start making a difference
• Sports and social activities
• Learning, development, coaching and mentoring programmes
• Work in a vibrant digital hub in your choice of Manchester, Blackpool or London. Find out more here: https://careers.dwp.gov.uk/our-locations/
The Digital Workforce Planning team are located in the Blackpool Digital Hub, if you're based in London or Manchester you will be required to travel to Blackpool for two days a week under normal circumstances.
HOW TO APPLY: For further information and to start an application click apply now. There is lots more information about the team and our objectives.
If you'd like a chat first contact me tia.nicholas@dwp.gov.uk
Covid-19: We have all the tech and tools we need to work flexibly. Many of us are working from home currently. Your interview will be via Skype