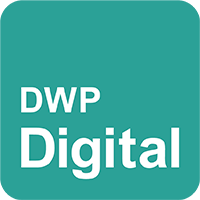 Product Manager
Department for Work & Pensions
Reference
89632
Number of vacancies
3
Location
Leeds, London and Manchester
Salary
£49,171 — up to £64,656
Work hours
37
Employment type
Permanent
Job benefits
We have the tech and tools we need to enable you to work flexibly, and many of us are working remotely at the moment due to COVID-19.
Up to 27.5% pension contribution, excellent learning, development and progression prospects. Access to the latest tech and tooling and most importantly how to best leverage and exploit these innovations… plus we're really friendly.
Closing date
25 January 2021
Job description
DWP. Digital with Purpose.
At DWP Digital we've created new opportunities for Product Managers to look after and manage one of our biggest and high profile services; Universal Credit (UC).
We're modernising DWP's products, services and systems as part of a once-in-a-generation digital reform.
We're using fresh ideas and leading-edge technologies – and putting the user at the centre of everything we do – to create innovative digital solutions that will make support and services more efficient to run and easier to access for over 20 million users.
We have steadily been growing our Product Manager capability over the years and we'd love you to join them – it's a brilliant time to really influence and shape delivery in DWP Digital.
Delivery. Work. Product.
As a Product Manager you'll manage and prioritise a technical product management backlog, using data and your informed experience to make difficult decisions and choices.
You'll contribute to key product leadership for DWP, the UK's largest government department, and you'll have real influence over major products that will be used by millions of people.
You'll join our Universal Credit team, bringing your expertise in technical product management backlog management, your ability to deliver at scale, experience with creating and activating a product road-map and shaping the direction of service.
Universal Credit is one of the highest profile digital transformation programmes in the world. Recently praised for its fast and flexible response to the Covid-19 pandemic Universal Credit is the most fundamental reform since the inception.
Crucially you'll also be able to see the big picture; whilst the success of the service is in part due to the systemisation framework, the end goal is to create a fair and compassionate service that helps real people at vulnerable times in their lives.
One Product Manager will focus on our Kickstart programme; looking at the labour market and how we can get people back into work. Making changes to the service, influencing and getting people to think differently about data.
Another Product Manager will focus on cybersecurity, combating organised crime, fraud and digital identity.
Another Product Manager will focus on EU Transition and eligibility to Universal Credit.
You'll join a thriving Product Management community and you'll work as part of an Agile multi-disciplinary UC team. You'll use your skills as a persuasive and engaging communicator, and your experience of delivering and solving problems to get the job done.
Ideally you'll have experience with technical product backlog management, product road-map, shaping and influencing product decisions so you can develop a product strategy.
What skills and experience will I need?
You are an expert product manager, comfortable operating in a complex environment, with the techniques and toolkit to:
Exploit and enhance Universal Credit services – Own the vision for the theme area of the product, working with stakeholders to ensure strategic fit and engaging the development team to maintain alignment and buy in
Develop product strategy – Develop the theme product strategy and manage the product roadmap as well as prioritising the product backlog through a range of techniques to maximise value and return on investment
Set the product vision – Define product goals and metrics, monitoring performance against outcomes.
Manage product backlogs – Identify and communicate user needs to the development and delivery teams through the creation of backlog items (user stories) and representing users and other stakeholders at team meetings such as planning and review session.
Be user focused – Manage, influence and negotiate stakeholder relationships and communicate progress and achievements, championing the product within the department.
Be Agile – Ensure the product is developed to an appropriate level of quality taking into consideration expected lifetime, investment and timeframes
Details. Wages. Perks.
Your base can be in Manchester, Leeds, London. Find out more about our hubs here: https://careers.dwp.gov.uk/our-locations/
We also all have the tech and tools we need to enable our people to work flexibly, and many of us are working remotely at the moment due to COVID-19.
In return for your skills we offer competitive salary up to £59,589 (national) and £64,656 (London), a brilliant civil service pension, and a generous leave package.
We also have a broad benefits package built around your work-life balance which includes:
Flexible working
Family friendly policies
Volunteering and charitable giving
Discounts and savings on shopping, fun days out and more
Interest-free loans to buy a bike or a season ticket, so it's even easier for you to get to work and start making a difference
Sports and social activities
Learning and development, including coaching, mentoring, qualifications and accreditation, career progression opportunities and lots more.
CLICK APPLY for further information and to start an application on Civil Service Jobs.
We value capability over experience, and we'll ask you to demonstrate the depth and breadth of your skills/knowledge in your application. Show us what you can do.
If you have any questions or you want more tips for success, reach out to me before you apply via Mimi.Enefiok@dwp.gov.uk
Check out some tips for getting hired here at DWP Digital via here and also this link