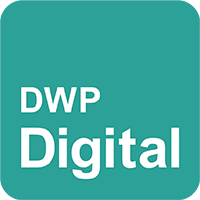 Senior Big Data Engineer
BPDTS Ltd
| | |
| --- | --- |
| Reference | BPDTS 110.19 |
| Number of vacancies | 1 |
| Location | Leeds |
| Salary | Up to £63,354 |
| Work hours | 37.5 |
| Employment type | Permanent |
| Job benefits | Our flexible benefits package includes employer pension contributions of up to 10%, a performance related annual bonus of up to 10%, and lots more. |
| Closing date | 20 June 2019 |
Job description
Do you want to be part of something really big?
Do you have expertise in both strategic technical leading to deliver data processed pipelines in the Cloud or on ETL /Machine Learning?
Are you proficient in Hive/Hadoop Stack, Python or Scala?
Are you ready to be part of an epic digital transformation?
Then click APPLY now, we'd love to hear from you…
We currently have a Data & Analytics community of 80 Engineers and we are looking for additional Senior Big Data Engineer with expertise in data pipelining in Cloud/Cloudera.
You'll help us to take raw data and land it so that DWP can shape real change to products and services used by millions.
About you and the role
BPDTS Ltd is an organisation that provides dedicated services to the Department for Work and Pensions (DWP). Within our Data & Analytics Community our data professionals are passionate about data. We deliver data driven intelligence, products and services that help improve experiences for people using digital services. We maximise the value of data, produce actionable insights and service the data needs of a wide range of stakeholders.
Our Practice members typically share a specialism for managing and exploiting value from large volumes of data. We are likely to be Data Engineers, Data Managers and Service Practice Managers.
Our Senior Data Engineers are responsible for leading, managing and delivering all aspects of data development activities to meet customer needs to agreed timescales. Here you will own the overall Data Engineering Development process within Data Engineering and set the strategies for products and the wider community.
An important part of the Senior Data Engineer role is providing technical leadership to a team of Data Engineers and providing oversight to the products they develop, so you'll need to bea skilled practitioner and role model in data engineering.
You are responsible for ensuring best practices are adhered to across the department, guiding teams on how to deliver a quality product. As a Senior Data Engineer you will contribute to the data architecture and data engineering principles that help ensure that our products are the best the can be.
What are we looking for?
Experience of leading Data Engineering teams providing technical leadership and guidance Including coaching and mentoring your team and their professional development
Evidence of contributing to and setting strategic direction for the delivery teams and the wider Data Engineering community
You lead on the sharing of knowledge and good practice and discussions with the wider Data Engineering community
You drive teams' engagement with senior project and programme managers
You can make sure that teams have sufficient understanding of the business context for development work in turn ensuring that products are sustainable
Ensuring development standards are applied and met within the team
A good working knowledge and ability to quickly comprehend and convert business requirements into technical solutions
Experience of leading, upskilling and motivating a team in a multi-disciplinary environment, delivering products within specific timescales and working alongside multiple senior stakeholders
Here is DWP Digital Group Lead Data Engineer Corinne talking about the breadth of opportunity for data specialists here:
Your Tech
SQL (E.g. Spark, Hive)
Streaming (Spark, Kafka, Kenesis)
Python, Scala
Hadoop ecosystem (HDFS, Oozie, DFSAdmin)
Git, Github, GitLab
Unix
Desirable Skills/Experience
Ideally knowledge of Core Java Spark / NoSQL (eg Hbase, MongoDB, Cassandra) / Sqoop / Flume / Python
You can quickly comprehend and convert business requirement into technical solutions and deliver using Agile and waterfall project management methodologies
You have strong communication skills (both oral and written) and the ability to work effectively in a multi-disciplinary team environment with a proven ability to learn new skills and techniques
You have experience of delivering using Agile and Waterfall project management methodologies
You have experience of NoSQL databases and distributed filestore.
Where will you work?
You'll join us in our easy-to-reach digital hubs in Leeds. Our longest established hub, Leeds is home to some of our most high-profile and high impact projects. We provide the latest tech and tooling and foster a collaborative culture to help our agile, multi-disciplinary teams think big and try new things.
We have the best of the city on our doorstep including great shopping and lunch options – we like to step out to our neighbours over at Kirkgate Market for some streetfood for a treat. We've also got a great restaurant and coffee shops on site plus great facilties like a swimming pool and a dentist.
We are an equal opportunity employer and we welcome applications regardless of age, gender, race or sexuality.
What is our offer?
We'll reward you with a very competitive salary of up to £63,354
You will be eligible for a pension with employer contributions of up to 10%
We can offer you a performance-related annual bonus of up to 10%
We'll help you balance your life and work
We'll give you a generous leave allowance, with the option to buy and sell extra days
We also offer much more as part of a flexible benefits package – including a cycle to work scheme and lots of family friendly perks – which can be tailored to your lifestyle.
Building our future
We believe the work we do really matters, so we're serious about investing in you. You'll have access to a huge suite of training and learning opportunities to complement the new skills you'll acquire on the job. You'll get the chance to share knowledge with colleagues from across our digital communities, and to grow your skills through our coaching and mentoring programmes.
For further information and to start your application click Apply. You will need to register your CV and add a supporting statement on our online application portal.
Please contact tia.nicholas@dwp.gov.uk if you require any additional details or you'd like a chat.