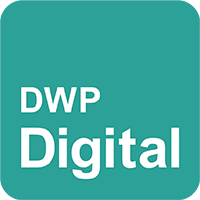 Senior Cobol Application Engineer
Department for Work & Pensions
| | |
| --- | --- |
| Reference | 1633397 |
| Location | Blackpool |
| Salary | Up to £62,518 |
| Work hours | 37 |
| Employment type | Permanent |
| Job benefits | In addition to salary there is a very competitive pension, a generous annual leave allowance, great work/life balance include flexible working, family friendly policies and much more. |
| Closing date | 24 June 2019 |
Job description
Want to be part of something really big? If you're creative and curious to learn, want to be empowered to make decisions and challenge the norm, and want to bring BIG ideas to a MASSIVE digital challenge then you'll love it here. And we'd love to hear from you.
We are looking for talented Cobol Application Engineers to provide technical ability to staff through applications. You will be responsible for the full lifecycle of these applications including their integration with the wider technology infrastructure, and you will have a key into the strategic direction and the products that can be used to achieve that vision.
You'll be part of the UK's biggest government department and work with us on one of the largest transformation programmes in Europe, providing services that have far-reaching and pivotal roles in citizens' lives. We know that better digital services in government will mean better public services, with the power to make a difference to the lives of 22 million UK citizens. You'll be given the opportunity to apply next-generation digital technology on a huge scale to combat issues experienced by many customers.
You and Your Role
We are looking for talented and experienced Cobol Application Engineers who are skilled practitioners and established role models in Application Operations.
You will be responsible for ensuring best practice is adhered to and act as an experienced and competent leader guiding teams on how to deliver quality Applications.
You will support in the design of Application services working in collaboration with Architecture and Engineering principles. You will focus on operational stability, robustness, resilience, availability and quality while holding overall accountability for Application solutions.
The model of this assignment will provide a unique and exciting opportunity to work closely and collaborate with Senior Stakeholders and Software Engineers to deliver business critical products within set timescales, by thinking on your feet and being reactive to business requirements and translating these into technically viable solutions.
What are we looking for?
You will have significant and demonstrable experience of the Cobol Language; ideally Microfocus Cobol but also VME Cobol / System Control Language.
You will have significant and demonstrable experience implementing Software Engineering best practices.
You will have experience with SQL databases, Visual Studio and/or Eclipse and SCL Emulation (TSCL).
You will have experience of the GIT revision control system.
You will have knowledge and demonstrable experience of the OSMP Framework and knowledge of the OSMP Tuxedo services, both in hosting TP services and providing the ODIS integration.
You will also have demonstrable knowledge of two or more of the following:
Data Dictionary Emulation
Red Hat Linux
Batch Architecture
Integration solutions
Python
Tuxedo and C
OPSTRAT Middleware or OSMP Platform
SCL Emulator (TSCL)
Where You'll Work
You'll join us in one of our new digital hub in Blackpool. Our easy-to-reach hubs enjoy facilities including coffee shops, snack bars and restaurants. You can also find gym facilities in our Blackpool hub.
We provide the latest tech and tooling and foster a collaborative culture to help our agile, multidisciplinary teams think big and try new things. You will work alongside people who care passionately about public service, making a difference and delivering for our customers.
We're the UK's biggest government department with over 80,000 diverse and brilliant people on our team. We are an equal opportunity employer and we welcome applications regardless of age, gender, race or sexuality.
Our Offer
In return for your skills we offer competitive salary up to £62,518, a brilliant civil service pension, and a generous leave package.
We also have a broad benefits package built around your work-life balance which includes:
Flexible working
Family friendly policies
Volunteering and charitable giving
Discounts and savings on shopping, fun days out and more
Interest-free loans to buy a bike or a season ticket, so it's even easier for you to get to work and start making a difference
Sports and social activities
And lots more
Building Our Future
We believe the work we do really matters, so we're serious about investing in your ability.
You'll have access to a huge suite of training and learning opportunities to complement the new skills and experience you'll acquire on the job. You'll share ideas with colleagues from across the tech community, and grow your skills via our coaching and mentoring programmes.
For further information and to apply today click APPLY.
If you have any questions about the role contact me via andrew.renton@dwp.gov.uk
The deadline for formal applications is midnight on 24th June 2019.