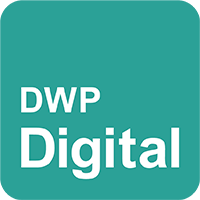 Senior DevOps Engineer
BPDTS Ltd
| | |
| --- | --- |
| Reference | 69.20 |
| Number of vacancies | 1 |
| Location | Newcastle Upon Tyne |
| Salary | Up to £82,295 |
| Work hours | 37.5 |
| Employment type | Full Time |
| Job benefits | Our flexible benefits package includes employer pension contributions of up to 10%, a performance related annual bonus, and lots more. |
| Closing date | 11 October 2020 |
Job description
Want to be part of something really big? We are looking for Senior level DevOps Engineers to join BPDTS Ltd and power one of the biggest digital transformations in Europe.
BPDTS, as part of the DWP Digital Group family, are at the core of the government's efforts to protect the country during the COVID-19 pandemic. In these extraordinary times, we're working hard to deliver the new systems and services that the country needs.
Our DevOps approach is pivotal in making service delivery a reality, putting new services into the hands of UK citizens including some of the most vulnerable in our society. We know that better digital services in government will mean better public services, with the power to make a difference to lives of 22 million UK citizens.
Here you'll join, and lead, a thriving DevOps community working at the cutting edge of service delivery using the latest and greatest tech and tooling.
Over the coming years, you'll be developing technology which has to be rock solid, reliable, and accurate – processing claims and payments for millions of people. If you think that you've got what it takes to join us and rise to the challenge, please get in touch.
You and your role:
As a Senior DevOps Engineer you will own the overall DevOps process and set strategies for products and the wider community.
You will contribute to the Engineering and Architecture Leads that will help ensure the systems are fit for purpose.
With a focus on stability, availability and quality you will be accountable for the code and services your teams produce and administer.
You will provide technical leadership to a small team of DevOps Engineers along with providing oversight to the products and services they develop.
You are a skilled practitioner and role model in DevOps principles.
What are we looking for?
If you're talented, ambitious and you want to be a part of a learning, buzzing DevOps community – and you want to use your skills to deliver stuff that really matters into the hands of people that really need it – then you'll be right at home here.
Experience leading a DevOps Engineering team and provided technical leadership and guidance.
Experience coaching, mentoring a team and guiding their professional development.
Have set the strategic direction for DevOps teams and wider Engineering community.
Led the sharing of knowledge, documentation and good practice with the wider Engineering community.
Where will you work?
BPDTS Ltd provides dedicated services to the Department for Work and Pensions. Our digital, data and technology specialists work closely with experts in DWP Digital's community to make digital services quicker, simpler and more efficient for the millions of people that use them.
You'll join us in our brilliant digital hub in Newcastle where we provide the latest tech and tooling and foster a collaborative culture to help our agile, multi-disciplinary teams think big and try new things.
Find out more about our hubs here: https://careers.dwp.gov.uk/our-locations/
We are an equal opportunity employer and we welcome applications regardless of age, gender, race or sexuality.
What is our offer?
We'll reward you with a very competitive salary of up to £82,295
You will be eligible for a pension with employer contributions of up to 10%
You will receive an annual bonus based on your performance.
25 days leave if you're full time, with another day added for each 5 years of service you complete.
We'll help you balance your life and work.
Lots of opportunities for learning and development, and career progression.
We also offer much more as part of a flexible benefits package – including lots of family friendly perks – which can be tailored to your lifestyle.
Click Apply for more information and to start an application. Get in touch with me via vanburn.kirwan@dwp.gov.uk for a chat about this job.