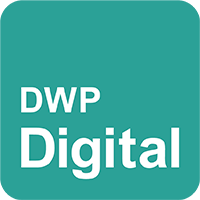 Senior Digital Business Performance & Planning Manager
Department for Work & Pensions
Reference
23411
Number of vacancies
4
Location
Manchester, Blackpool
Salary
£47,971 - Up to £58,135
Work hours
37
Employment type
Permanent
Job benefits
A brilliant Civil Service pension with employer contributions circa 27%, generous annual leave, flexible working, great work life balance and lots more.
Closing date
15 December 2019
Job description
If you're creative and skilled, want to be empowered to make decisions and challenge the norm, and want to bring BIG ideas to a MASSIVE digital challenge then you'll love it here. And we'd love to hear from you.
We're looking for experienced Business leaders specialising in either Finance, Workforce Planning, Business Planning, Internal Governance or Risk management to join our growing community of experts and become a key part of one of the biggest and high profile digital transformation programmes in the world.
You will be joining an exciting, motivated and forward thinking team implementing radical improvements, while promoting Digital working and its benefits and delivering products and services that are used by 22 million people in the UK, including friends, family, neighbours and some of the most vulnerable people in our society.
You and your role
You will be at heart of everything we do, working closely with senior directors and having real input in influencing the direction of digital services in government. This is important work and requires you to make and facilitate key decisions which will enable the success of our ambitious digital delivery agenda.
So, we need you to come in and be able to hit the ground running, building connections, identifying improvements and making recommendations. And you will be able to transfer all of your knowledge and skills and adapt them to a digital environment, understanding the background and what our challenges are likely to be.
You will be exposed to a wide variety of high level portfolios and projects, where you will need to analyse and articulate information, make recommendations and influence senior leaders on subjects such as workforce planning, business planning, finance, internal governance and risk and much more.
You'll build strong relationships and links with senior stakeholders, technical digital and portfolio staff and you will work across these areas to pull everyone together. You'll have the confidence to challenge and be empowered and encouraged to do so, no matter who you're working with.
What are we looking for?
• You can analyse data, draw conclusions and credibly present information in order to influence and persuade board members to take action or make decisions.
• You have leadership experience, working across professional boundaries with a diverse range of colleagues, including introducing and embedding new ways of working.
• You have experience of working in a large digital organisation or demonstrable understanding of how large digital organisations operate in the context of this role.
You should also be able to demonstrate your experience in AT LEAST ONE of the following at board level.
• Multi-year business planning;
• Workforce/resource planning;
• Financial budgeting and forecasting;
• Risk Management;
• Internal governance and control.
Where You'll Work
You'll join us in one of our brilliant, easy-to-reach digital hubs situated in Blackpool or Manchester. Each of our sites has been designed for and by members of our digital community. We provide the latest tech and tooling and foster a collaborative culture to help our agile, multidisciplinary teams think big and try new things.
You will work alongside people who care passionately about public service, making a difference and delivering for our customers. We're the UK's biggest government department with over 80,000 diverse and brilliant people on our team. We are an equal opportunity employer and we welcome applications regardless of age, gender, race or sexuality.
Our Offer
In return for your skills we offer competitive salary up to £58,135, a brilliant civil service pension, and a generous leave package.
We also have a broad benefits package built around your work-life balance which includes:
• Family friendly policies
• Flexible working
• Volunteering and charitable giving
• Discounts and savings on shopping, fun days out and more
• Interest-free loans to buy a bike or a season ticket, so it's even easier for you to get to work and start making a difference
• Sports and social activities
• Learning, development, coaching and mentoring
• Career pathways and progression
• And lots more
Click APPLY for further information and to start an application on Civil Service Jobs.
If you have any questions of you want to discuss the role before you apply get in touch with me via Suchitra.govindarajul@dwp.gov.uk