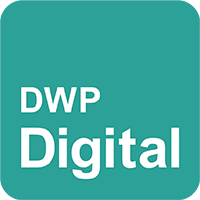 Senior Digital Project Manager
Department for Work & Pensions
| | |
| --- | --- |
| Reference | 1632739 |
| Location | Blackpool or Manchester |
| Salary | Up to £59,831 |
| Work hours | 37 |
| Employment type | Permanent |
| Job benefits | In addition to salary there is a very competitive pension, a generous annual leave allowance, great work/life balance include flexible working, family friendly policies and much more |
| Closing date | 13 June 2019 |
Job description
If you're creative with a passion for learning new things, want to be empowered to make decisions and challenge the norm, and want to bring your ideas to a MASSIVE digital challenge then you'll love it here. And we'd love to hear from you.
We're looking for talented Digital Project Managers to join DWP's Digital Workplace project and become a key part of one of the UK's biggest and most high-profile digital transformation programmes, a once-in-a-generation tech-driven reform of government products and services.
What is Digital Workplace?
It's big. Over the last two years diverse DWP Digital teams have established Digital Workplace, an agile and multi-disciplinary service that supports over 84,000 employees, using more than 150 distributed cloud applications and operating out of more than 800 UK sites. And we're powering an even bigger digital transformation with a portfolio of digital products and services used by more than 20 million people across the UK.
It's evolving. So far we've moved all of our systems to hybrid hosting, removing the constraints of previous large outsourced IT contracts, modernising our legacy infrastructure and stabilising service performance.
We are improving communication and collaboration, with a mixture of new hardware including mini-PCs, Surface Pro laptops and a growing mobile phone network. By upgrading our software with the latest versions of Office 365, Skype for Business and knowledge tools we're making sure our people have the right tools and the latest professional digital skills. And we'll keep evolving to meet the needs of our teams.
It's really important we get it right. DWP deliver world-class digital solutions which touch the lives of millions of people, including our friends, neighbours and some of the most vulnerable people in our society. We're creating a better working environment and experience for the people behind those solutions to ensure they stay equipped, motivated, informed and engaged.
You and your role
We are looking for exciting, innovative and forward-thinking Project Managers who are driven to deliver and interested in working within a technology/development environment.
The work we're doing, and the transformation we're powering, is on a massive scale. It's complex, challenging and impactful. You will work with big flagship programs like Universal Credit, Health Transformation Programme, Counter Fraud and Pensions, and you will have exposure to all Digital lines of business across DWP.
You will manage relationships with technical specialists – engineers, user researchers, product designers – and the Prime User Group. This will be technically challenging, so we need someone who understands where these groups are coming from, and who can see and mitigate any challenges and barriers to meeting the needs of those groups.
We want to the best at what we do and provide the best service. We want you to be part of that. We'll equip you with the tools you need to deliver for us. All the latest and most up-to-date industry standard tools and packages will be at your fingertips. And we'll give you the space to innovate and expand the Digital Workplace service offer, as well as your own skills.
We are providing a service that works for an ever-changing environment, and crucially which responds to the needs of users. We want to reflect that in our team. We'll offer you the autonomy to work in a way that works for you. If that sounds good, get in touch.
What are we looking for?
You have the ability to work in fast paced environments, working closely with stakeholders to establish needs and implement fast paced change is essential.
Fantastic interpersonal skills required as applying standards and restrictions. There is a need to communicate well and understand user issues while remaining aware of challenges and breakdown potential barriers.
You are well organised and are comfortable multi-tasking and juggling priorities while maintaining delivery.
You have experience of demonstrating and implementing different ranges on MDM (Mobile Device Management) solution and understand authentication, virtual VPS and Cloud environments.
Where will you work?
DWP Digital is a community of digital professionals within the UK's biggest government department. Our digital services are delivered from 6 modern hubs in Blackpool, Leeds, London, Manchester, Newcastle and Sheffield.
You'll join our team in Blackpool or Manchester. Each hub has its own particular personality and perks. Get in touch for more info on your preferred location.
In Digital Workplace we believe in giving you a working experience that meets your needs and expectations and that means a focus on work-life balance, flexible hours, team-based working and the ability to work from multiple locations.
We are an equal opportunity employer. We welcome applications regardless of age, disability, gender, race or sexuality.
Our Offer
In return for your skills we offer competitive salary up to £59,831, a brilliant pension, and a generous leave package. We also have a broad benefits package built around your work-life balance which includes:
Flexible working and family friendly policies
Volunteering and charitable giving
Discounts and savings on shopping, fun days out and more
Interest-free loans to buy a bike or a season ticket
Learning and development, including coaching and mentoring
CLICK APPLY for further information and to start an application on Civil Service Jobs. If you have any questions of you want to discuss the role before you apply get in touch with me via andrew.renton@dwp.gov.uk
The deadline for formal applications is 5th June 2019.