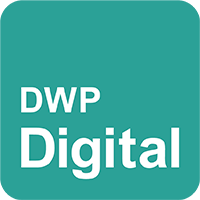 Senior Domain Architect – Security
Department for Work & Pensions
Reference
83276
Number of vacancies
1
Location
Blackpool, Leeds OR Manchester
Salary
£49,171 — £60,000 per annum
Work hours
37 per week (flexible working)
Employment type
Permanent
Job benefits

We have a broad benefits package built around your work-life balance which includes:
• Flexible working
• Family friendly policies
• Volunteering and charitable giving
• Discounts and savings on shopping, fun days out and more
• Interest-free loans to buy a bike or a season ticket
• Sports and social activities
• Learning and development, including coaching, mentoring, qualifications and accreditation
• Work in an environment shortlisted for a Best Place to Work in Digital Award
• Career progression opportunities and lots more

Closing date
23 November 2020
Job description
DWP. Digital with Purpose.
We're looking for a Senior Domain Architect – Security to join in our core Domain Architecture team and help set the Technology Strategy for DWP.
There's never been a better time to join DWP Digital if you're inspired by the opportunity to re-imagine our country's future using data, design and technology.
DWP offers uniquely challenging and fulfilling career opportunities for leaders interested in making a genuine difference to society on a massive scale.
DWP Digital is transforming DWP's services by unlocking the potential of latest technologies and ways of working. With our partners, we're focused on building and running innovative digital technology solutions that meet and respond to the changing needs and expectations of millions of people.
We want to make it quicker, easier and less costly for DWP's customers to get the support they need. We aspire to be the best at what we do. It's this sense of purpose which attracts and motivates thousands of colleagues to work for DWP Digital.
What will you do in your new role?
In this role you'll share your expert security domain knowledge and experience to drive the Department's IT strategy. That strategy is based on micro-services and an event-based architecture.
You'll contribute to security technology roadmaps, and make security technology choices for DWP. We're the UK's largest government department, we make £170bn payments annually to more than 22 million people.
You'll identify, capture, share and refine Security reference patterns and architectures. This is to ensure consistent and coherent architecture design across DWP and our enterprise architecture.
In your technology advice and governance role you'll formulate authoritative and expert advice for the use of our Lead Security Domain Architect.
You'll also advise and steer DWP Solution Architects in the creation of secure solution options and recommendations, during project discovery and inceptions phases. This will ensure that their design artefacts are in line with our strategy and meet our design standards.
You'll need to stay on top of security-related IT industry trends, including the emergence of new security technology challenges and capabilities. We'll give you every chance to do that with space to attend meet ups and build on your learning.
Click here to read (via LinkedIn) from Tom Romer, a Solutions Architect here at DWP Digital, where in his blog he sets the scene regarding his return to us after 9 years away and what an amazing place it is to work.
Also, click here to read from Sam Hehir, a current Security Architect here, who explains what to expect from a typical working day.
What skills and experience will you need to show us?
• Security Architecture design and modelling techniques, patterns, tools and standards
• Security threat trends, analysis and protection technologies, tools and best practice e.g. software exploits/ SQL injection/ cross-site scripting/ remote file inclusion/ stolen credentials/ 'watering hole' attacks/ DDOS/ malware/ phishing/ ransomware.
• Secure communication and encryption/ cryptographic technologies, tools and best practice e.g. IPSec/ Kerberos/ TLS/ SSL
• Identification, authentication and Single Sign-On(SSO) technologies, tools and best practice e.g. OpenID/ Oauth 2.0/ OIDC/ XACML/ OATH reference architecture/ Kerberos/ SAML/ WS-Security/ RACF
• Cybersecurity technologies, tools and best practice
Where will you work?
You'll join our team with a base office at one of our Digital Hubs at either Leeds, Blackpool OR Manchester.
We have the tech and tools we need to enable our people to work flexibly, and many of us are working remotely at the moment due to COVID-19.
Please click this link to have a look here to find out more about what is on offer at each site.
We're the UK's biggest government department with over 80,000 diverse and brilliant people on our team. We are an equal opportunity employer and we welcome applications regardless of age, gender, race or sexuality.
We provide the latest tech and tooling and foster a collaborative culture to help our agile, multidisciplinary teams think big and try new things. You will work alongside people who care passionately about public service, making a difference and delivering for our customers.
CLICK APPLY for further information start an application on Civil Service Jobs.
Check out some tips for getting hired here at DWP Digital via here and also this link