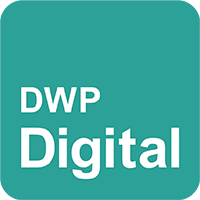 Senior Front End Developer (Manchester)
Department for Work & Pensions
| | |
| --- | --- |
| Reference | 11622 |
| Location | Manchester |
| Salary | Up to £66,064 |
| Work hours | 37 per week (flexible working hours) |
| Employment type | Permanent |
| Job benefits | A brilliant Civil Service pension with employer contributions circa 20%, generous annual leave, flexible working, great work life balance and lots more. |
| Closing date | 16 September 2019 |
Job description
If you're creative and curious to learn, want to be empowered to make decisions and challenge the norm, and want to bring BIG ideas to a MASSIVE digital challenge then you'll love it here. And we'd love to hear from you.
We're looking for talented, experienced Front End Developers to join our growing community of experts and become a key part of one of the biggest and highest-profile digital transformation programmes in the world. Using fresh ideas and leading edge technologies – and putting the user at the centre of everything we do – we create innovative digital solutions that make a difference to the lives of our 22 million users.
You and your role
This is an opportunity to work as a Senior Front End Developer in a user-centred and user-focused organisation, as part of a community with a passion for accessibility, where the size and scale of services you'll work on is huge. The work you do has the potential to touch tens of millions of people who rely on our services, including some of the most vulnerable in our society.
We don't work to commercial drivers. What's important to us is making products and services that work for everyone, so we give you the time to craft the right solution. We know your skills are sought after and valuable; we want to give you the opportunity and the flexibility to work in a way that suits you and delivers for us.
You'll join a thriving engineering community, and work day-to-day as part of a multi-disciplinary team alongside analysts, engineers, researchers, data and delivery experts and many more. We provide the latest and best tech, tools and working practices to help you succeed and excel.
As a Senior Front End Developer, you will be a skilled practitioner and a role model in software craft. Responsible for building elegant, accessible and scalable services that meet user needs, you'll make sure best practices are adhered to a guide teams to deliver quality, robust, stable and available software products and code
You should have expert knowledge of modern web development stacks, web standards, user experience, progressive enhancement, performance, accessibility, browser compatibility, tooling and pipelines.
What are we looking for?
Experience in front-end development, with detailed knowledge of HTML, CSS, JavaScript and Web standards
Experience of node.js Development
Understanding of software design principles, including progressive enhancement
Experience in building robust and accessible interfaces that work for as many users as possible, regardless of their needs
Ability to quickly research and learn new programming tools and techniques
A systematic approach to solving problems
Experience of using testing to validate solutions
Understanding of agile environments and version control
An understanding of web security
Understanding of technologies used for web applications, e.g HTTPS, JSON and REST
Where You'll Work
You'll join us in our brilliant new digital hub in Manchester. We're right on St Peter's Square so dead handy for tram, trains and buses. And we have a basement level lock-up (with shower) if you like to cycle in. We're right in the heart of the city so loads of great options if you want to eat, meet or shop at lunchtime.
We provide the latest tech and tooling and foster a collaborative culture to help our agile, multidisciplinary teams think big and try new things. You will work alongside people who care passionately about public service, making a difference and delivering for our customers.
We're the UK's biggest government department with over 80,000 diverse and brilliant people on our team. We are an equal opportunity employer and we welcome applications regardless of age, gender, race or sexuality.
Our Offer
In return for your skills we offer competitive salary up to £66,064, a brilliant civil service pension, and a generous leave package. We also have a broad benefits package built around your work-life balance which includes:
Flexible working and family friendly policies
Volunteering and charitable giving
Discounts and savings on shopping, fun days out and more
Interest-free loans to buy a bike or a season ticket, so it's even easier for you to get to work and start making a difference
Sports and social activities
Learning and training opportunities, including coaching, mentoring, events, community meet ups and lots more
Clear career paths and opportunities to progress
HOW TO APPLY: For further information and to start an application click apply now. If you would like to discuss this role and our offer contact me via andrew.renton@dwp.gov.uk