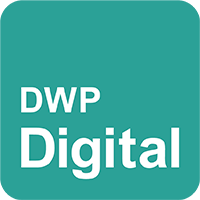 Senior Infrastructure Engineer – Identity
BPDTS Ltd
Reference
26.20
Number of vacancies
1
Location
Manchester
Salary
Up to £72,312
Work hours
37.5
Employment type
Permanent
Job benefits
Our flexible benefits package includes employer pension contributions of up to 10%, a performance related annual bonus, and lots more.
Closing date
12 June 2020
Job description
Are you an Infrastructure Engineer with skills in Identity Services? Do you want to be part of something really big? Do you want to use your skills to make a real difference to the delivery of services that are critical to lives of millions of people?
We are looking for Senior Infrastructure Engineers (Identity specialists) to work with us on one of the biggest transformation programmes in Europe, providing technology services that have far-reaching and pivotal roles in citizens' lives.
Senior Infrastructure Engineer – Identity will work with our team which has recently taken ownership & control of identity services from a long-term supplier. Our aim is to provide a modern, reliable and flexible service that allows simple, secure access to DWP devices, data and systems using industry best practice for:
Authentication (SSO, MFA, Digital Cert Services)
Authorisation (Desktop, Application)
Administration (Audit, Privileged Access Management)
This will lead to a single master data record and consistent user experience, simplified processes & technology and lower TCO.
Supporting delivery of DWP's business and up to 500,000 user groups.
In BPDTS Ltd you will be part of an organisation responsible for the delivery of digital platforms and services, real-time analytics and flexible infrastructure, providing secure and resilient services to DWP. Joining an innovative, supportive, and fast growing community of skilled digital professionals you will work in agile and creative ways to improve public services, with the power to make a difference to the lives of 22 million UK citizens.
We know that better digital services in government will mean better public services, with the power to make a difference to lives of 22 million UK citizens. As part of our fast growing digital community you'll help drive that change.
You and your role
You will help deliver the necessary changes to provide a modern and reliable authentication service for our DWP colleagues:
You will plan and migrate key services in-house, including ADFS, PKI and automated user provisioning, from the current outsourced supplier
You'll implement an enhanced Privileged Access Management solution based around Microsoft PAM and MIM, with appropriate workflows
You will respond to requests from DWP projects that wish to integrate with our services; work through the business requirements and map them to an appropriate solution
You'll work with 3rd party consultants as needed to ensure that any proposed designs and changes are in-line with the Identity roadmap

What are we looking for?
Essential Skills and Technical Ability:
In-depth knowledge of Active Directory design (group policy, site design, DNS, firewall rules).
Experience designing and building secure role-based access control models.
Experience translating non-technical business requests into an appropriate technology design.
Ability to communicate at an appropriate non-technical level to all key stakeholders.
Excellent documentation skills.
Advanced troubleshooting skills; ability to act as 3rd/4th line support for major incidents that may cut across multiple technology streams, support teams and suppliers
Desirable Skills:
Microsoft MIM integration
Smartcard management solutions (ActivIdentity / CMS)
Federation (ADFS and Azure AD Sync)
Experience working in a multi-supplier model and liaising with 3rd party suppliers
PKI (Active Directory Certificate Services)
Where will you work?
BPDTS Ltd provides dedicated services to the Department for Work and Pensions. Our digital, data and technology specialists work closely with experts in DWP Digital's community to make digital services quicker, simpler and more efficient for the millions of people that use them.
You'll join us in our easy-to-reach digital hub in Manchester. We're right on St Peter's Square so really handy for trains and trams, and we have great views of Central Library and the Town Hall. Here we provide the latest tech and tooling and foster a collaborative culture to help our agile, multi-disciplinary teams think big and try new things.
We are an equal opportunity employer and we welcome applications regardless of age, gender, race or sexuality.
What is our offer?
We'll reward you with a very competitive salary of up to £72,312
You will be eligible for a pension with employer contributions of up to 10%
We can offer you a performance related annual bonus
We'll help you balance your life and work
We'll give you a generous leave allowance, with the option to buy and sell extra days
Learning and development, coaching, mentoring and career pathways
We also offer much more as part of a flexible benefits package – including a cycle to work scheme and lots of family friendly perks – which can be tailored to your lifestyle.
Hit APPLY for more information and to continue your application on our careers page. You'll need to register (you can use your LinkedIn profile) and then complete a short application form where you'll upload a CV.
If you have any questions or you want to discuss please contact viv.vayapooree@dwp.gov.uk