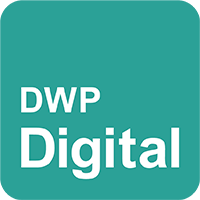 Senior Internal Assurance Analyst
Department for Work & Pensions
Reference
73440
Location
Leeds, London, Manchester and Newcastle
Salary
£35,310 — Up to £45,018
Work hours
37 per week
Employment type
Permanent
Job benefits

• Learning and development tailored to your role
• An environment with flexible working options
• A culture encouraging inclusion and diversity
• A Civil Service pension
• An employer pension contribution of up to 27%
• A generous annual leave allowance

Closing date
31 October 2020
Job description
You will work join DWP's brilliant Cyber Resilience Centre as an Internal Assurance Analyst and play a vital role in securing the DWP IT Estate.
The team operates in a dynamic environment at the forefront of the DWP's cyber protection capability. You'll play a key role for the UK's largest government department, ensuring that DWP service delivery is not affected as a result of potential malicious activity from internal threat factors.
You and your role
Working as the Senior Internal Assurance Analyst in the Operational Capability Team you will be part of an innovative and service-orientated team.
You will focus on the detection and investigation of potential indicators of compromise or malicious activity across the whole of CRC.
You'll provide comprehensive analysis of assurance alerts as well as proactive analysis of activity captured in system logs to quickly determine if any behaviour and activity warrants closer attention, and systems may have been compromised.
You will collaborate with stakeholders across CRC and in the wider security community to ensure an effective response to alerts and risks as they are identified.
The successful candidate must have or be willing to undergo appropriate Developed Vetting (DV) as this is a requirement for this role.
What skills, knowledge and experience are we looking for?
You can perform in-depth analysis of reports and dashboards, and respond to alerts generated by the latest analytical tools, including SIEM, and capabilities operating within the Cyber Resilience Centre to identify both non-compliance and inappropriate activity.
You can undertake proactive interrogation of activity captured in system audit logs and across large data sets to quickly determine if systems have been compromised and to support decision making regarding further action if required.
You have knowledge of multiple technical environments including Threat Intelligence, Data Science, System Admin Controls, Cyber Security Monitoring, System Assurance, and the tools used.
You build positive working relationships with a range of key security stakeholders to ensure the timely and appropriate escalation of any potential abuse.
You understand the effective use of intelligence to maintain the integrity of alerts and to ensure alerts continue to remain relevant and focused. You ensure you can provide a robust response to new risks and threats as they emerge and mitigate risks from malicious activity.
You have knowledge and understanding of the concepts of information security, of current and emerging IT security, data protection and information risk principles and technologies.
Desirable qualifications
BCS Certified Information Systems Security Professional (CISSP) or equivalent qualification.
BCS Certificate in Information Security Management Principles (CISMP) or equivalent qualification
SANS FOR401 Security Essentials.
SIEM Tools Dashboards and Visualisations, up to Searching and Reporting level or equivalent.
Where will you work?
You'll join our team in a brilliant DWP hub, in your choice of Leeds, Manchester, London, or Newcastle.
Find out more about our hubs here: https://careers.dwp.gov.uk/our-locations
Our Offer & Details
In return for your skills we offer competitive salary of up to £45,018, a brilliant civil service pension with employer contributions worth 27%, and a generous leave package.
We also have a broad benefits package built around your work-life balance which includes:
Flexible working and family friendly policies
Volunteering and charitable giving
Discounts and savings on shopping, fun days out and more
Interest-free loans to buy a bike or a season ticket, so it's even easier for you to get to work and start making a difference
Sports and social activities
Learning and development, including coaching, mentoring, qualifications and accreditation, career progression opportunities and lots more.
CLICK APPLY for further information and to start an application on Civil Service Jobs.