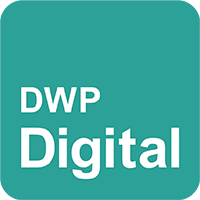 Senior & Lead Solution Architect (Payment Service)
Department for Work & Pensions
Reference
59520
Number of vacancies
2
Location
Blackpool or Manchester
Salary
up to £80,000
Work hours
37
Employment type
Permanent
Job benefits

• Learning and development tailored to your role
• An environment with flexible working options
• A culture encouraging inclusion and diversity
• A Civil Service pension
• An employer pension contribution of up to 27%
• A generous annual leave allowance
• Flexible working arrangements

Closing date
6 August 2020
Job description
DWP. Digital with Purpose.
We're looking for Lead and Senior Solution Architects to join DWP Digital's growing community of experts on the Payment Service Platform; part of the UK's critical national infrastructure and is used by most services in our department.
DWP is the largest government department and the biggest payer in the UK. We serve some 22m citizen who collectively receive a total of £170bn in payments annually. The payments industry is transforming at pace, driven by innovation in technology, policy & changed user expectations.
Our payments engine has been rigorously engineered. But we need to keep evolving. Payment Services need to be efficient, modern, fast, scalable, flexible and innovative, and available 24/7. The work we're doing has never been more important to more people.
This is an ideal role for an experienced architect, who has in-depth knowledge and experience of:
Payments and the Banking Industry
Open Banking
Payment Services Directive (PSD2)
PCI DSS
New Payments Architecture
Duties. Work. Projects.
You're a leader. You will lead on the technical solutions that meet user needs and align with DWP technical strategy and standards, providing a consistent set of solution views across the Benefit Payment Service platform.
You will deliver the technical and architecture design elements of the Benefit Payment projects, including the batch architecture for a number of critical business applications. And you'll play a key role in leading discussions with senior stakeholders to create solution options and recommendations.
You'll work on large scale projects and initiatives so you will collaborate with engineering teams and other digital experts and well as policy and finance to create VFM solution designs
You will own product architecture, developing product roadmaps and representing product designs at governance forums.
You're a champion of solution communication. You make the complex simple to understand and support delivery teams with a blend technical and leadership skills. As a leading and expert voice you'll also help us build capability in our Architecture practice, in DWP and across the wider civil service.
What skills and experience are we looking for?
Architecture design and modelling techniques, patterns, tools and standards
Experience in delivering large scale, multi-million pound Payments solutions building on top of industry standard COTS packages
Public cloud technologies, cloud hosting, container, serverless, and networking design patterns, tools and best practice (e.g. Amazon Web Services, Microsoft Azure, Google Cloud Platform)
Event-based, API-driven, architecture design, patterns (including pub-sub and data streaming), modelling techniques, tools and standards
Agile / DevOps delivery methodologies and best practice
Shaping and supporting technology initiatives, projects, programmes and portfolios
Where will you work?
You'll join our team in our brilliant digital hub in your choice of Manchester or Blackpool. Find out more about working in our hubs here.
We also all have the tech and tools we need to enable our people to work flexibly, and many of us are working remotely at the moment due to COVID-19.
We're the UK's biggest government department with over 80,000 diverse and brilliant people on our team. We are an equal opportunity employer and we welcome applications regardless of age, gender, race or sexuality.
Details. Wages. Perks.
In return for your skills we offer up to £80,000, a brilliant civil service pension with employer contributions circa 27%, and a generous leave package. We also have a broad benefits package built around your work-life balance which includes:
Flexible working and family friendly policies
Volunteering and charitable giving
Discounts and savings on shopping, holidays, insurance, healthcare, events, fun days out and more
Interest-free loans to buy a bike or a season ticket, so it's even easier for you to get to work and start making a difference
Sports and social activities
Learning and development, including coaching, mentoring, progression opportunities and guaranteed 5-days formal learning per year.
And lots more
CLICK APPLY for further information and to start an application on Civil Service Jobs.
If you have any questions of you want to discuss the role before you apply get in touch with me via danny.winch@dwp.gov.uk
Check out some top tips for getting hired here at DWP Digital via the links below:
http://bit.ly/3bw3Fzo  AND http://bit.ly/2SugTEt