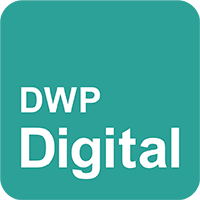 Senior Linux Engineer – Infrastructure Server Support
BPDTS Ltd
| | |
| --- | --- |
| Reference | 19.20 |
| Number of vacancies | 1 |
| Location | Manchester, Newcastle & Blackpool |
| Salary | Up to £72,312 |
| Incentive compensation | Pension + Bonus |
| Work hours | 37.5 |
| Employment type | Permanent |
| Job benefits | Our flexible benefits package includes employer pension contributions of up to 10%, a performance related annual bonus of up to 10%, and lots more. |
| Closing date | 2 March 2020 |
Job description
Do you want to be part of something really big?
If you're creative and curious to learn, want to be empowered to make decisions and challenge the norm, and want to bring BIG ideas to a MASSIVE digital challenge then you'll love it here. And we'd love to hear from you.
We are looking for Senior Engineers and Infrastructure Server specialists to work with us on one of the biggest transformation programmes in Europe, providing services that have far-reaching and pivotal roles in citizens' lives. In BPDTS a relaxed culture empowers our teams to focus entirely on the incredible outcomes we're trying to achieve.
We know that better digital services in government will mean better public services, with the power to make a difference to lives of 22 million UK citizens. Our fast growing digital community is driving that change.
You and your role
We're currently helping DWP to deliver one of the biggest and highest-profile digital transformation programmes in the world. We're developing and maintaining products and services that will be used by some of the most vulnerable people in our society. As a consequence the work we do here is complex, challenging and rewarding. You'll have the energy and positivity to motivate yourself as well as your colleagues in the team through any challenging times. They'll do the same for you.
As a Senior Infrastructure Engineer you and your team will be responsible for supporting and maintaining infrastructure across the DWP estate. Your work will affect thousands of DWP users, who in turn provide services to millions of UK citizens.
You will have extensive experience within an infrastructure server support role in the past as well as experience in leading a team. If you are great communicator and problem solver and you're comfortable with agile working you'll fit right in.
Here, you'll have the opportunity to work with wide range of tools and technologies such as Red Hat Linux 5 > 7.3, Windows Server 2003, 2008 and 2012, VMWare, Active Directory and will provide strategic leadership and technical subject matter expertise across infrastructure services and solutions.
What are we looking for?            
Highly experienced in Red Hat Linux (5 > 7.5) server management/support and associated technologies such as HP BL660c Blades and C7000's.•Highly experienced in OVM, VMWare management & support.
Strong background in Service Management & Operations (particularly Request Fulfilment, Incident/Problem/Change Management) with experience of Service Transition including Monitoring and Event Management.
Strong analytical and problem solving skills.
Experience of implementing, managing and supporting services that are aligned to the business strategy and operational requirements and successfully presenting the service portfolio/catalogue to non-technical audiences.
Significant leadership and management experience with the ability to motivate individuals to deliver user excellence using highly developed interpersonal communication skills
Where will you work
BPDTS Ltd provides dedicated services to the Department for Work and Pensions. Our digital, data and technology specialists work closely with experts in DWP Digital's community to make digital services quicker, simpler and more efficient for the millions of people that use them.
You will be part of an organisation responsible for the delivery of digital platforms and services, real-time analytics and flexible infrastructure, providing secure and resilient services to DWP. Joining an innovative, supportive community of skilled digital professionals you will work in agile and creative ways in order to improve technology services, to the benefit of nearly every UK citizen.
We know that you don't need to be based in London to be a great Engineer.
You'll join us in one of our easy-to-reach digital hubs in Newcastle, Manchester or Blackpool. Each hub is designed for and by members of our digital community. We provide the latest tech and tooling and foster a collaborative culture to help our agile, multidisciplinary teams think big and try new things
What is our offer?
• We'll reward you with a very competitive salary of Up to £72,312
• You will be eligible for a pension with employer contributions of up to 10%
• We can offer you a performance-related annual bonus of up to 10%
• We'll help you balance your life and work
• We'll give you a generous leave allowance, with the option to buy and sell extra days
We also offer much more as part of a flexible benefits package – including a cycle to work scheme and lots of family friendly perks – which can be tailored to your lifestyle.
If you really impress us with your skills and experience then we may be able to negotiate the maximum salary.
Building our future
We believe the work we do really matters, so we're serious about investing in you.
You'll have access to a huge suite of training and learning opportunities to complement the new skills you'll acquire on the job. You'll get the chance to share knowledge and with colleagues from across our digital communities, and to grow your skills through our coaching and mentoring programmes.
Hit APPLY for more information and to continue your application on our careers page. There you will also find candidate pack with more information, which you can download by clicking the 'Information Pack' button.
You'll need to register (you can use your LinkedIn profile) and then complete a short application form where you'll upload a CV.
If you have any questions or you want to discuss this opportunity please contact me via: viv.vayapooree@dwp.gsi.gov.uk