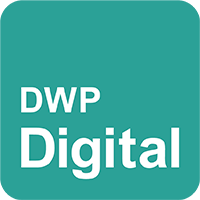 Senior Product Manager (Robotic Process Automation)
Department for Work & Pensions
| | |
| --- | --- |
| Reference | 24493 |
| Number of vacancies | 1 |
| Location | Newcastle-upon-tyne |
| Salary | £59,258 — £71,154 |
| Work hours | 37 |
| Employment type | Permanent |
| Job benefits | A brilliant Civil Service pension with employer contributions circa 27%, generous annual leave, flexible working |
| Closing date | 17 February 2020 |
Job description
We're looking for a talented Senior Product Manager to join DWP's Digital Channels project and become a key part of one of the UK's biggest and most high-profile digital transformation programmes, a once-in-a-generation reform of government products and services.
What is Digital Channels?
Digital Channels is a key enabler in DWP's journey to becoming a modern, digital organisation. And it's big. We're redesigning and delivering distinct but interrelated communication channels to over 20 million citizens each year. We handle 120million transactions each year, rising to 210million by 2022/23.
With a focus on intelligent technology, citizen-led design, and automation, we're developing an Omni-channel service that will provide a high quality, integrated and seamless customer experience and save up to £450m by 2023.
You'll join our award-winning Intelligent Automation Garage team.
IAG is dedicated to pioneering applications of artificial intelligence, such as robotic automation, virtual assistants, machine learning and data analytics. We're creating a best-of-breed toolset for emerging technologies, to build in-house capability, standardise practices and scale deployments. 
We're building a virtual workforce, including deployment of computer vision technology, attended RPA, natural language processing, deep learning, optical character recognition and cognitive tools. We want to remove repetitive, mundane and error-prone tasks to free up our brilliant frontline DWP colleagues for the work that they really love and which AI is not (yet) equipped for.
We're very proud to have picked up Tech Team of the Year at the National Technology Awards 2019 and Best Automation Project at the Digital Technology Leaders Awards 2019. 
You and your role
As a Senior Product Manager, you will manage the evolution of the highly visible and strategically key Intelligent Automation Garage. You'll provide strategic and tactical product leadership for the change programme management and IAG strategy. You'll use your skill, knowledge and expertise to support the service owner and our business goals to establish and communicate a clear direction and roadmap for IAG products, our change management programmes and our service.
You'll offer extensive experience and depth in people and thought leadership with demonstrable involvement in the creation and conception of a significant programme, product or project.
If you have a background in Machine Learning and have been involved in robotics and automation, we'd especially love to hear from you.
What are we looking for?
·       You're a product and strategy guru: you have created and communicated a product roadmap, delivered though leadership, strategy and direction for product in a large and complex organisational context.
·       You simply deliver: you have successfully delivered one or more products meeting a number of successful outcomes
·       You're on top of industry trends: you are a product and technology expert, experienced in significant technology based change programmes.
·       You can solve it like Sherlock: you can make effective decisions based on incomplete information using a range of techniques. You solve problems and empower others to do the same.
·       You're an effective communicator: you take and act upon challenge from stakeholders. You work across department or functional boundaries in order to effectively communicate a product vision and gain stakeholder buy in. You have also worked with users to articulate their needs and communicated these to a product team
Where will you work?
You'll join our team in Newcastle. In Newcastle we're really close to Longbenton Metro station. It's a great site with loads of cool facilities, like our gym, our indoor sports court, our great restaurants, cafes and snack bars and loads more. It's a really collaborative, friendly place where we host regular events and meet ups.
We provide the latest tech and tooling and foster a collaborative culture to help our agile, multidisciplinary teams think big and try new things. You will work alongside people who care passionately about public service, making a difference and delivering for our customers.
In Channels we believe in giving you a working experience that meets your needs and expectations and that means a focus on work-life balance, flexible hours, team-based working and the ability to work from multiple locations.
We are an equal opportunity employer and we welcome applications regardless of age, disability, gender, race or sexuality.
Our Offer
In return for your skills we offer competitive salary up to £71,154, a brilliant civil service pension, and a generous leave package.
We also have a broad benefits package built around your work-life balance which includes:
·       Flexible working
·       Family friendly policies
·       Volunteering and charitable giving
·       Discounts and savings on shopping, fun days out and more
·       Interest-free loans to buy a bike or a season ticket, so it's even easier for you to get to work and start making a difference
·       Sports and social activities
·       Learning and development, including coaching, mentoring, progression opportunities and guaranteed 5-days formal learning per year.
·       And lots more
CLICK APPLY for further information and to start an application on Civil Service Jobs.
If you have any questions of you want to discuss the role before you apply get in touch with me via Mimi.Enefiok@dwp.gov.uk