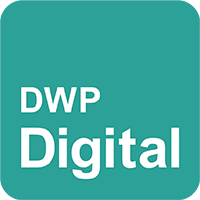 Senior Service Designer
Department for Work & Pensions
Reference
7585
Number of vacancies
4
Location
Sheffield, Leeds and Manchester
Salary
up to £57,275 per annum
Work hours
37 per week (flexible working)
Employment type
Permanent
Job benefits

We have a broad benefits package built around your work-life balance which includes:
• Flexible working
• Family friendly policies
• Volunteering and charitable giving
• Discounts and savings on shopping, fun days out and more
• Interest-free loans to buy a bike or a season ticket
• Sports and social activities
• Learning and development, including coaching, mentoring and qualifications
• Career progression opportunities and lots more.

Closing date
1 October 2019
Job description
If you're creative and curious to learn, want to be empowered to make decisions and challenge the norm, and want to bring BIG ideas to a MASSIVE digital challenge then you'll love it here. And we'd love to hear from you.
We're looking for experienced Senior Service Designers to join our growing community of experts and become a key part of one of the biggest and highest-profile digital transformation programmes in the world.
Focusing on personal and professional development, the team then knows how much is required in order for success. We care about our people over anything else.
Using fresh ideas and leading edge technologies – and putting the user at the centre of everything we do – we create innovative digital solutions that make a difference to the lives of our 22 million users.
Check out how DWP Digital Service Designers do things via the following fascinating blog:
Building up our service design community
You and your role
With a solid knowledge and understanding of user needs and business/policy goals, you will visualise whole services, both end to end and front to back, across business areas and departments in order to reduce or remove issues and problems.
You'll be driving awareness of service performance and improvement needs resulting in successful service outcomes.
Leading a small team of service designers and working effectively with senior stakeholders, you will establish service design methods, consistently take the lead at workshops and use design patterns to support strategy and decision making across the entire business area.
Supporting the service design community by organising or taking part in meet-ups to share work openly will be key in the role, as well as ensuring all are aware of your definition of good practices to always be working towards solving any issues for users.
We are especially interested in applications if you are able to demonstrate that you can:
* Understand user needs and design services that meet them and collaborate with multidisciplinary teams to understand user behaviour and feedback.
* Demonstrate good working knowledge of service design in practice.
* Analyse research findings, data, insight gathering, critical thinking and concept generation.
* Have a strong grasp of qualitative and quantitative research methods to service user needs and work with researchers to conduct these studies.
* Lead workshops to drive actionable outcomes.
* Align and support the communication with product owners and policy colleagues to define the customer journey and articulate the vision for products and services.
* Understand as-is service design and identify improvement opportunities.
* Analyse pain points within services and build design solutions that fulfil user needs and business outcomes.
Where You'll Work
You'll join us in one of our easy-to-reach digital hubs in Leeds, Sheffield or Manchester.
Each of our hubs is a modern, vibrant workplace that was designed for and by members of our digital community. Our central hubs have the best of the city on the doorstep, and we have a range of facilities across the sites from cafes, coffee shops and restaurants, to ping pong, a swimming pool, gym facilities and loads more. Get in touch to learn more about what we offer in your preferred location.
Here we provide the latest tech and tooling and foster a collaborative culture to help our agile, multidisciplinary teams think big and try new things. You will work alongside people who care passionately about public service, making a difference and delivering for our customers.
We're the UK's biggest government department with over 80,000 diverse and brilliant people on our team. We are an equal opportunity employer and we welcome applications regardless of age, gender, race or sexuality.
HOW TO APPLY:
For further information and to start an application click apply now. If you would like to discuss this role and our offer contact via danny.winch@dwp.gov.uk